What is the key to making exercise something you love?
First, it's all about finding your soulmate — your soulmate workout, that is! If you don't love it, you won't stick with it in the long run. Second, it's about consistency. With hundreds of convenient workout programs to choose from, Top Workout Programs makes both of these goals possible. Once you have them nailed down, your body starts releasing "happy hormones," causing you to not only love your workouts, but to crave them. Before you know it, exercise has become a part of your lifestyle — and so has a lean, chiseled body.
Want to sweat smarter?
A small tweak to your workout routine may be all you need for major breakthrough.
Take the Top Workout Programs survey and get expert-recommended workouts so you can push past plateaus and hit your goals.
Answer 5 quick questions
How it Works
Top Workout Programs combines a simple fitness questionnaire with a powerful search engine to match you with the right fitness solutions based on your goals, body mass index (BMI) and personal preferences.
To get started, you just have to answer a few questions. Then, you'll be presented with programs targeted to your criteria out of hundreds of options in an instant — no logins or account creation is necessary. Top Workout Programs can suggest a wide variety of fitness solutions, including yoga, strength training and cardio for busy, on-the-go adults.
Unlike other search tools, Top Workout Programs takes into careful consideration your BMI, in addition to your goals and preferred exercise format. As a result, you'll uncover workout solutions that align precisely to your body's makeup and your unique needs, ensuring more extraordinary results.
Testimonials

Top Workout Programs has completely changed my life. It's so much more than just a workout search tool. I've realized that I can love my workouts and be in control of my fitness outcomes.
Multiple Search Filters
for Precise Results
Deciding on a workout can be overwhelming. Whether you want to slim down, tone up or just maintain your current weight, how do you know if a workout will really help you achieve your goals?
Top Workout Programs takes the guesswork and frustration out of finding the right workout program. By integrating multiple smart-search filters, Top Workout Programs can recommend workouts based your Body Mass Index, personal fitness goals and many other key parameters. In just a few clicks, you'll have a list of the perfect fitness programs that match your criteria and are geared to get you the results you want.

Body Mass index (BMI)
Not all bodies are created equal; therefore, the same kind of training routine will not work for every BMI. Top Workout Programs searches for workout programs that your body will respond to, based on your BMI.

Personal Goals
No matter what you want to achieve – dropping weight, melting fat, sculpting muscle or improving core strength – Top Workout Programs can recommend workout plans designed to help you reach your goals.

Exercise Type
Filter your results based on your preferred exercise type. Kickboxing, low-impact, martial arts, pilates and yoga workouts are just a small sample out of hundreds of workout plan options. Nowhere else can you find this level of exercise variety.

Workout Format
Do you prefer portable, pack-and-go workouts? Zero equipment? Or heavy equipment usage? What about individual or group-based workouts? With Top Workout Programs, we can recommend workout plans that meet your format preference.

Workout Location
Searching by home-based, gym, outdoor or anywhere workout plans gives you total location freedom.
By incorporating a wide range of fitness decision-making criteria in its search, Top Workout Programs eliminates all of the anxiety you once had about finding the perfect fitness plan.

Top Workout Programs has completely changed my life. It's so much more than just a workout search tool. I've realized that I can love my workouts and be in control of my fitness outcomes. Matthew Pohl
Top Workout Programs lays the groundwork for success by recommending workouts that can be done on your own time and wherever you want. And convenience plus preparation is one of the best formulas for ensuring a sweat session actually happens! To find that perfect fit,
Top Workout Programs offers:
Top Workout Takes the Guesswork Out of Meal Planning
Testimonials

Top Workout Programs has completely changed my life. It's so much more than just a workout search tool. I've realized that I can love my workouts and be in control of my fitness outcomes.
When you're following a workout plan, deciding what to eat and how much to eat can be overwhelming.
Most workout plans come with a nutrition guide, so you don't have to stress over meal planning. These nutrition plans are designed to make sure your body is getting the right amount of fuel it needs, while preserving muscle mass and helping you hit your fitness goals. As a result, healthy eating becomes a habit and something you love, instead of something you loathe.

We can recommend many "rise-and-sweat" plans for morning people, as well as quick routines that you can do at night after a hectic work day.

The majority of Top Workout Program's plans are designed to be equipment-free – no bulky gear required.

Our workout plans go beyond home-based formats. Choose from workouts that can be done from virtually anywhere, including the park, the hotel room or your favorite gym.
Top Workout Programs
Benefits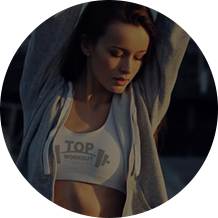 Most Top Workout Programs recommended plans don't require any equipment — just a pair of good sneakers. For strength training plans, you may want to acquire a set of light, medium and heavy weights.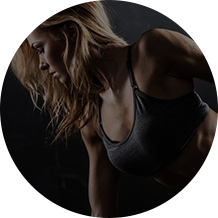 You need a workout program that keeps you on a constant journey. As you advance in your fitness ability, Top Workout Programs will be right there with you to recommend even greater fitness variety and challenges. This ensures that you never hit a "progress plateau."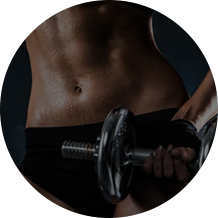 You'll never have to endure boring diets again. Many Top Workout Program shortlisted workouts come with a meal plan that's both satisfying and seriously good for you. Plus, snacks to curb cravings, keep blood sugar steady and your energy high.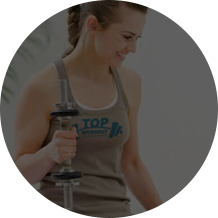 If your to-do list is already overflowing, Top Workout Programs gives you the freedom to fit in a workout when it's best for your schedule. That's the beauty of these plans — zero stress, total empowerment.

Avoid crowded gyms and group exercise classes. With Top Workout Programs selected workouts, you can melt fat, sculpt muscle and get lean at home, your hotel room or outdoors. Just press play!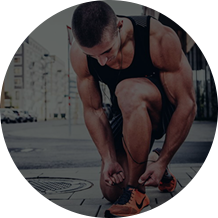 The plans are designed for on-the-go lifestyles. With so many portable options to choose from, Top Workout Programs allows you to sweat wherever you are and never miss a workout.

Working out used to be so stressful. But Top Workout Programs put me in touch with a plan that's fun, satisfying and sustainable – which is the key to making exercise programs really stick. If you have a workout you hate, why put yourself through that? Craig Richards