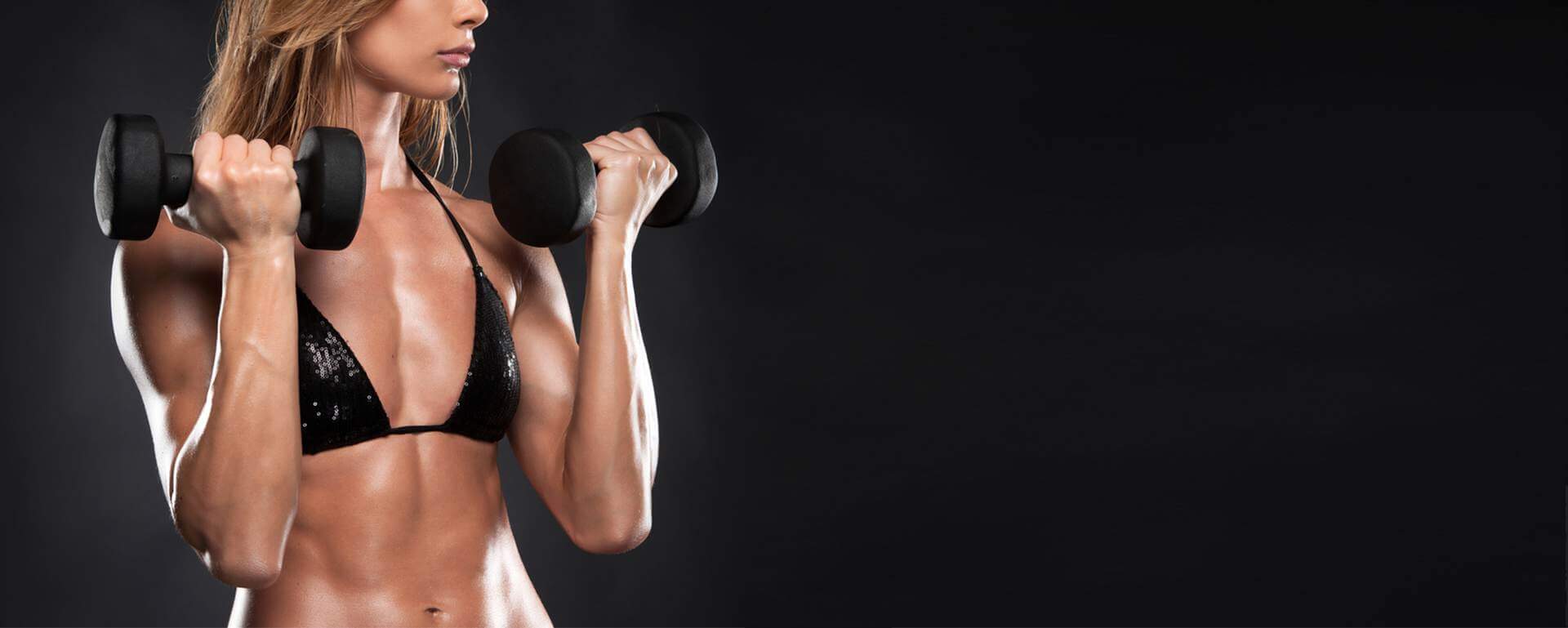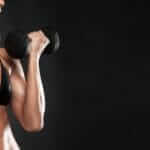 Kayla Itsines Bikini Body Guide
Review
Workout designed by
Kayla Itsines
Kayla Itsines is a well-known online trainer from Australia that has taken over social media with her Bikini Body Guide workouts, amazing client transformations, BBG hashtag and her loyal followers who calls themselves the "BBG army."

If you haven't heard of her, you might not be very social media savvy. The Bikini Body Guide (BBG for short) community on Instagram has 7.8 million followers and over 15 million on Facebook. Countless others have seen her on YouTube, television programs and in popular women's magazines.
Duration: > 12 weeks
Frequency: 5+ times per week
  No Money Back Guarantee
Workout Program Achievements
Top 3 Achievements for Kayla Itsines Bikini Body Guide
Our experts do not recommend Kayla Itsines Bikini Body Guide.
Here are some better alternative workout programs
Introducing the Kayla Itsines Bikini Body Guide by Kayla Itsines
If you've never heard of Kayla Itsines or the BBG community, go online to take a look at some of the thousands of amazing body transformations and lifestyle changes. Women from all over the world, of all ages and sizes, have dropped hundreds of pounds, increased their strength, and strutted their bikinis with the help of this amazing program.

The Bikini Body Guide is a 12 week home workout system that uses very little equipment for its resistance training workouts. In less than half an hour a day, you can get your sweat on with Kayla Itsines and the thousands of other women in the online BBG community. Women typically begin to see results in as little as month when they stick to the program.

On her website, you'll find several programs for sale. You can purchase her ebook workout programs called the Bikini Body Guide 1.0 and the Bikini Body Guide 2.0. There are two nutrition ebooks: H.E.L.P. Nutrition Guide and the 28 Day Healthy Eating & Lifestyle guide. There is also a separate recipe ebook with over 35 tasty, healthy meals.

You can also purchase monthly memberships for her online community. They're sold monthly and in 3-month packages.
And with each purchase, you get a free 7 day trial of her "Sweat with Kayla" app.

On her website, you can also sign up to receive 7 days of free workouts. After the week is up, you'll continue to get emails which will include workout tips, recipes, and motivation to help keep you on track with your workouts and nutrition.

For the purpose of this review, the Bikini Body Guide 1.0 and H.E.L.P. nutrition plan will be reviewed.
Our experts do not recommend Kayla Itsines Bikini Body Guide.

Here are some better alternative workout programs:
Program Duration
Kayla Itsines' Bikini Body Guide 1.0 will provide you with twelve full weeks of workouts. The  H.E.L.P. nutrition guide gives you a 14 day meal plan that you can repeat as often as you want.
In addition, a 4 week introductory program is included that will help prepare beginners for the 12 week BBG workouts. In total, beginners will receive 16 weeks worth of workouts.
There is very little flexibility in the Bikini Body Guide. Although you can create your own weekly workout schedule, you will still need to do 2-3 resistance training sessions a week, 2 cardio sessions and 1 rehabilitation session each week. You also need one day off for rest and recovery.
Accessibility
You will require internet access and a computer to purchase and download Kayla Itsines' Bikini Body Guide 1.0 and the bikini Body H.E.L.P. Nutrition Guide. Both of these are ebooks, with a total of 279 pages of content.
After you purchase your ebooks through PayPal, you will receive an email with the information you'll need to access your books. You will need to download them to your laptop or computer to read, then print off the workouts, meal plans, and recipes for easier access.
There are no hard-copy books or DVDs of the Bikini Body Guide available for purchase.
Gender Focus – Female
Kayla Itsines' Bikini Body Guide and Bikini Body H.E.L.P. nutrition guides were written strictly for women.
During her career as a personal trainer, Kayla has spent her time helping hundreds of women in person, and thousands online, transform their bodies through her workouts. Women who have never felt comfortable in their own skin now proudly pose in their swimsuits after following her programs.
The nutrition guide contains meal plans with calorie counts and serving sizes that have been set for women.
Kayla believes that a bikini body is not necessarily about a certain look but rather, a level of confidence and health that comes from working out regularly and healthy eating.   
Age Group
In the Bikini Body Guide 1.0 and the Bikini Body H.E.L.P. nutrition guide, Kayla Itsines says that her program was designed specifically for women ages 16-25 years old that want to obtain a bikini body. However, she states that women in their forties and postpartum mothers have used her guides to lose weight and transform their bodies.
In general, women in this age bracket tend to be most concerned about their outward appearance and achieving the coveted "bikini body." To clarify, women older than 25 also like to look good and feel confident at the beach, and they are not excluded from purchasing and using this program.
Body Type (BMI) Fit
Normal-Weight (Body Mass Index 18.5 to 24.9)
Over-Weight (Body Mass Index 25 to 29.9)
Obese (Body Mass Index 30 to 34.9)
Kayla Itsines' Bikini Body Guide 1.0 and Bikini Body H.E.L.P. nutrition guide is a good fit for any woman that is overweight and wants to get a bikini body.
The nutrition guide is intended to be a weight loss program, with each day's calories totalling between 1600 and 1800. The average woman needs approximately 2000 calories a day to maintain their weight, so anything below this number is considered calorie deficit. With the workouts helping to burn between 200 and 300 calories a day, combined with the nutrition plan as written, this would mean that the average woman would lose at least one pound a week.
Even though the calorie total comes out to be on the low side, the meal plans have been designed to match the minimum serving requirements for women as set by Australia's National Health Department. Please note that each country has their own nutrition guidelines and anyone who has special dietary needs should consult a licensed nutritionist.  
The Body Mass Index chart provides an estimation of a person's health based on their height and weight. If you fall into the overweight, obese, or extremely obese category, your health is likely at an elevated risk and losing weight will improve your health. For those that are underweight or at a healthy weight, this program does not provide adequate calories for you to achieve or maintain it.
Exercise Type(s)
Kayla Itsines' Bikini Body Guide 1.0 contains three types of workouts. These include resistance training, cardio workouts, and rehabilitative sessions.
The resistance training workouts come with both bodyweight and weighted exercises. The equipment you will require for these workouts will be listed in a separate section of this review.
Resistance training workouts use the time-saving principle of circuits. These training circuits will help you get the body you want by boosting your heart rate. This helps to burn fat in the hours after you workout. Challenging your muscles with moderate weight will help to build your strength without increasing the size of your muscles.
The cardio workouts are primarily low intensity, long sessions of walking or biking. You will also need to do one high intensity training session (HIIT) later on in the last phase of the Bikini Body 1.0 workout plan.
Cardio workouts are included for their health benefits. They have been proven to boost your immune system, decrease your blood pressure, lower your risk of osteoporosis, improve your heart and mental health and help control your blood sugar levels. Low intensity cardio will burn more fat while high intensity intervals will burn more calories overall, most of them from your carbohydrate stores.
Rehabilitation sessions help with recovery and healing, improve flexibility, reduce soreness, and help prevent injury. Your weekly rehab sessions are meant to be relaxing as well as restorative.
Together, all three of these different types of workouts make for a balanced training plan that is sustainable yet effective.
A more detailed review of the resistance training and cardio workouts will be done in the section titled, "Workout Phases."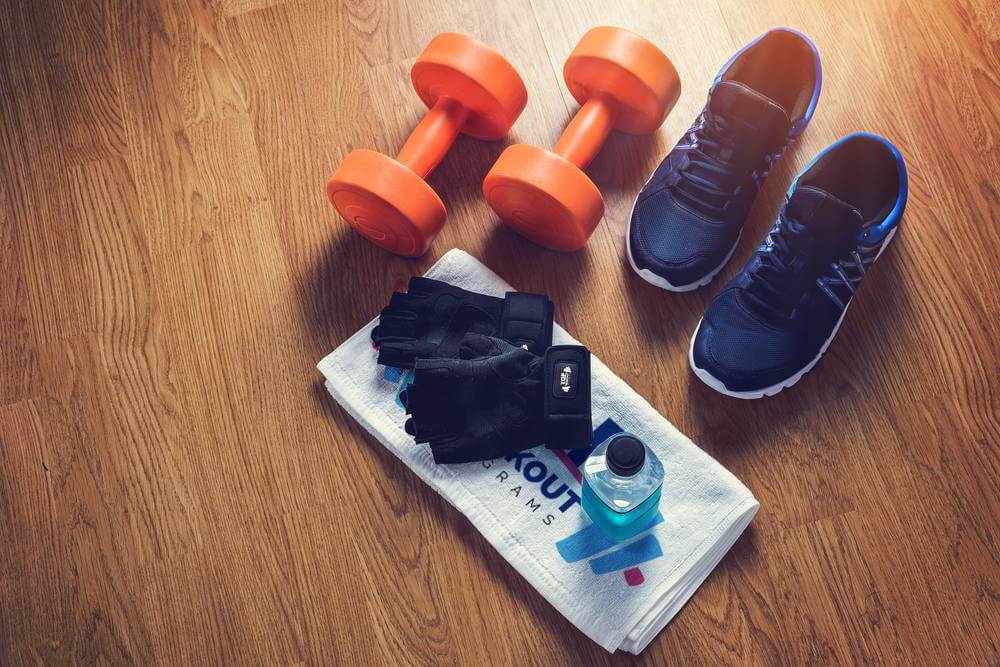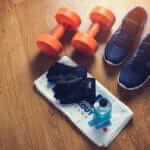 Kayla Itsines Bikini Body Guide
is not being recommended

See what our experts suggest instead
The key health and fitness goals delivered by Kayla Itsines' Bikini Body 1.0 guide and Bikini Body H.E.L.P. nutrition plan are to provide the user with a bikini ready body.
Although Kayla claims that her program isn't about achieving a certain size or look, the program has been designed to promote fat loss and help women attain a toned, fit body.
As outlined in the Bikini Body 1.0 guide, Kayla's mission is to help as many women as possible achieve their ideal body while boosting their confidence and happiness.
The Healthy Eating and Lifestyle Plan will focus on helping you lose fat, while also providing you with nutritious foods that will make you feel healthy and energetic. With a well rounded eating plan that includes five vegetable and two fruit servings a day, you will be getting in your antioxidant vitamins and minerals. The recommended servings of carbohydrates will ensure you have plenty of energy to sustain you through the workouts.
The focus of the Bikini Body Guide workouts are not so much about building muscle and gaining strength as they are about optimizing the muscles you have. You probably won't notice any significant change in the size of your muscles, although their actual shape may change. As you lose fat, you will notice more muscle definition. You don't need to fear looking bulky or big because these workouts are not designed to increase your muscle volume. As well, eating a healthy calorie deficit will ensure you do not increase the size of your muscles.
Single Vs Group
Kayla Itsines has designed her Bikini Body guide workouts to be done alone.
Because you will need to have your own pair of dumbbells, medicine ball, skipping rope, and two benches for the duration of your timed circuit, it might be a challenge if two people require the same pieces of equipment.
The benefit of doing your workout by yourself is that you can listen to the music that motivates you, and you can fit your workout into your day when it suits you the best. These workouts don't require a spotter for heavy lifts or assistance of any kind, so doing them alone is the simplest option.
Workout Location
At home and/or using equipment at a gym
Kayla Itsines' Bikini Body Guide workouts are designed to be a home workout program. You can also do the workouts at a gym, as long as you have the space to set up your own exercise area. Your nearest local gym may or may not allow you to do this depending on their space requirements and protocols.
There are several benefits to working out at home. Home workouts are often easier to get in when you're pressed for time since you don't have to travel to a gym. You can also shower afterwards in the comfort of your own home. Your equipment will be used by only one person, limiting your exposure to germs and infectious viruses.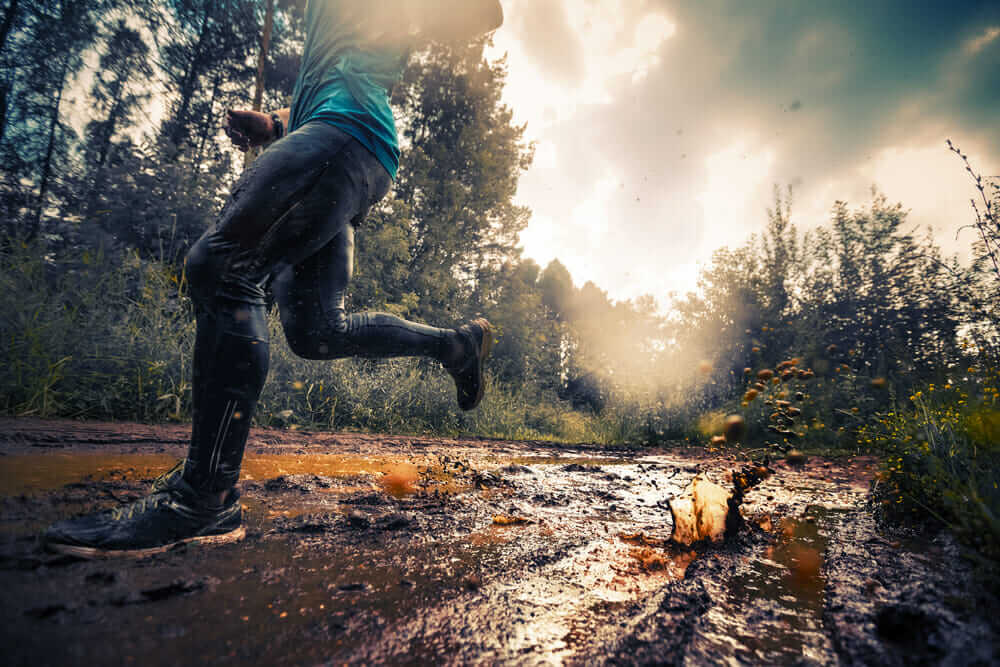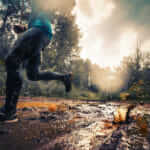 Kayla Itsines Bikini Body Guide
is not being recommended

See what our experts suggest instead
Workout Equipment
Yes - simple and portable equipment
There are a few pieces of equipment required for Kayla Itsines' Bikini Body Guide workouts but it is all portable equipment that is easy to find and store.
You will need the following pieces of equipment for your bikini body workouts:
a pair of 3-6 kilogram (6-13 pounds) dumbbells;

a 6-12 kilogram (13-26 pounds) medicine ball;

two flat benches;

a skipping rope;

a BOSU balance trainer.
If you don't own a pair of dumbbells or a skipping rope, these pieces of equipment are easy to find at your local department store. There are alternative options given for dumbbells and mimicking the skipping motion can work if you don't have a rope.
A medicine ball of the right weight and a BOSU might be harder to find. You may need to shop in a store that specializes in selling exercise equipment or you can order these items online. An alternative option is given for the medicine ball and as for the BOSU, you can do the exercises without using one if you don't want to spend the extra money .
Two flat benches are required for these workouts. One bench is not enough. Again, an alternative option is provided or you can do the exercises without them.
There are two other pieces of accessory equipment that would be beneficial for your results. The Bikini Body Guide suggests you have a foam roller and a yoga mat for the rehabilitative sessions that are scheduled into your weekly workout program.
The foam roller will help your muscles recover from workouts. It is something you can use for years and it is a good investment for athletes and non-athletes alike.
While a yoga mat may not seem very important, it is a relatively cheap piece of equipment that will make your time stretching or exercising on the floor a lot more comfortable. It also helps to provide balance if you are exercising on a slippery surface.
Other items you will need for the Bikini Body Guide workouts are a pair of well-fitted running shoes, a water bottle, a towel to mop up your sweat, a timer to record your exercise sessions, a camera to take monthly progress pictures, and music to help you stay motivated.
Depending on what you choose to do for your cardio sessions, you may also need access to a treadmill or a bike.
Frequency
The training frequency in the Bikini Body Guide will vary depending on where you are in the program. Beginners will be required to complete four to six workouts a week; these will contain a variety of resistance training, cardio, and rehabilitative sessions.
In the final phase, you will be completing seven to ten sessions each week. Again, these include a variety of three kinds of workouts. You will always have one full rest day each week.
You will be given some freedom when it comes to when you want to do your workouts. Keep in mind that resistance training workouts should not be done on back to back days.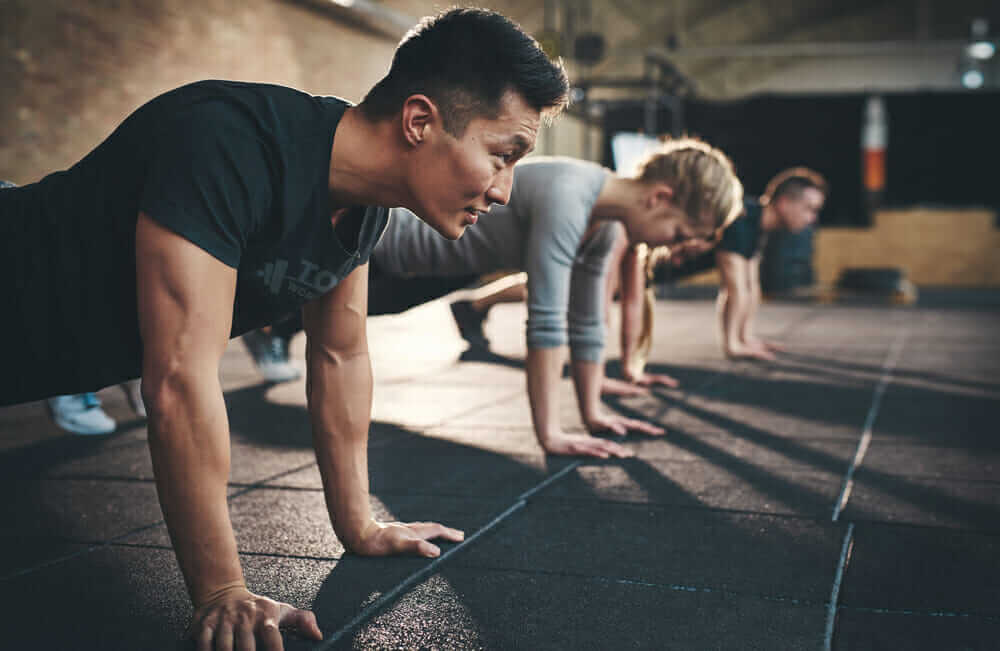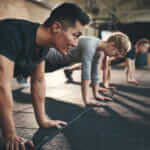 Our experts have reviewed the
Kayla Itsines Bikini Body Guide

and are instead recommending the below workouts
Discipline
Follow required program regime strictly to get results
The Bikini Body Guide requires you to follow a strict workout regime. However, you can stick with the minimum amount of workouts each week and still get results.
For the Bikini Body Healthy Eating and Lifestyle nutrition plan, you will need to follow it carefully to see results. Each day of meal plans have been carefully itemized to include the minimum amount of food group servings, and switching entire meals is not allowed. However, switching a specific food group, such as swapping one serving of chicken for one serving of fish, is allowed.
As with all fitness programs, sticking to the nutrition plan will have a bigger effect on your results than the workouts will.
Customization
Beginners can start off with four weeks of separate programming before starting the official 12 weeks workouts. Kayla Itsines has prepared one month of muscle preparation work which includes slightly easier resistance training exercises, along with the cardio and rehabilitation sessions just like the other 12 weeks.
Those with gym experience and a moderate level of fitness can proceed with the Bikini Body guide workouts as written from week 1. There are only a couple of exercises that can be modified to make them easier – those exercises are clearly marked. You can boost the intensity of the exercises by increasing the weight and/or completing more rounds per circuit within the time frame provided.
Optimal Diet Options
Diet changes required: Yes
Kayla Itsines' Bikini Body H.E.L.P. ebook contains her Healthy Eating and Lifestyle Plan. She has written this ebook with the assistance of two Australian accredited dietitians, using the recommendations that have been put forward by the Australian Department of Health. These nutrition guidelines may differ slightly from those in your country. Should you have any concerns, seek out the advice of a certified dietician or nutritionist in your country that can help you with your specific needs.
The H.E.L.P. guide gives you a 14-day meal plan that you can use for the duration of the 12 week exercise program. For optimal health, you can continue using the principles in the Bikini Body nutrition ebook to maintain your bikini body after the program is over, increasing the calories as necessary to ensure you are not permanently in a caloric deficit state.
If you are vegetarian, you have the option of buying the Bikini Body manual for vegetarians at the time of purchase. It comes with all the same basic information and 14 day meal plan like the regular manual for the same price.
Kayla does address the needs of those women who are lactose intolerant in the Bikini Body H.E.L.P. manual. She lets you know why we need dairy, what we miss out if we don't eat it, and provides the best substitutions for lactose intolerant individuals.
Your meal plan will give you three meals a day – breakfast, lunch, and dinner – and two snacks – morning and afternoon. The meals are all fairly quick to make, some faster than others. Full dinner recipes and instructions are provided for each of the 14 days.
If you wish to make changes to any of the meals, Kayla recommends that you do not switch entire meals but instead, make food group substitutions. For example, if you don't have access to fresh pears because they're out of season where you live, you would substitute different fruit, rather than selecting an entirely different snack which might interfere with the recommended amount of servings you're allowed each day.
Overall, the meal plan is balanced giving you plenty of energy-rich complex carbohydrates, a small amount of muscle building protein along with a few servings of dairy, and 7 servings of fruits and vegetables each day.
Supplements
The only supplement Kayla Itsines recommends in her Bikini Body Guide 1.0 is protein powder. It is an optional ingredient that you can mix into breakfast smoothies and yogurt snacks to quickly and easily increase your protein intake.
Protein is a macronutrient that we required daily for muscle growth and tissue repair. It also helps us feel and stay full longer than any of the other macronutrients.
In the education section of the nutrition manual, Kayla states  that whey protein powder is not a complete protein and should not be considered a replacement for protein found in food. It also falls short in the calcium department.
Kayla discusses whey protein powder versus pea, soy, and rice protein. She gives her opinion on which one is best if your body cannot digest whey products. When you look for a protein supplement, choose one that has very low to no saturated and trans fats.
Supplement Brand
Supplements Brands Recommended: No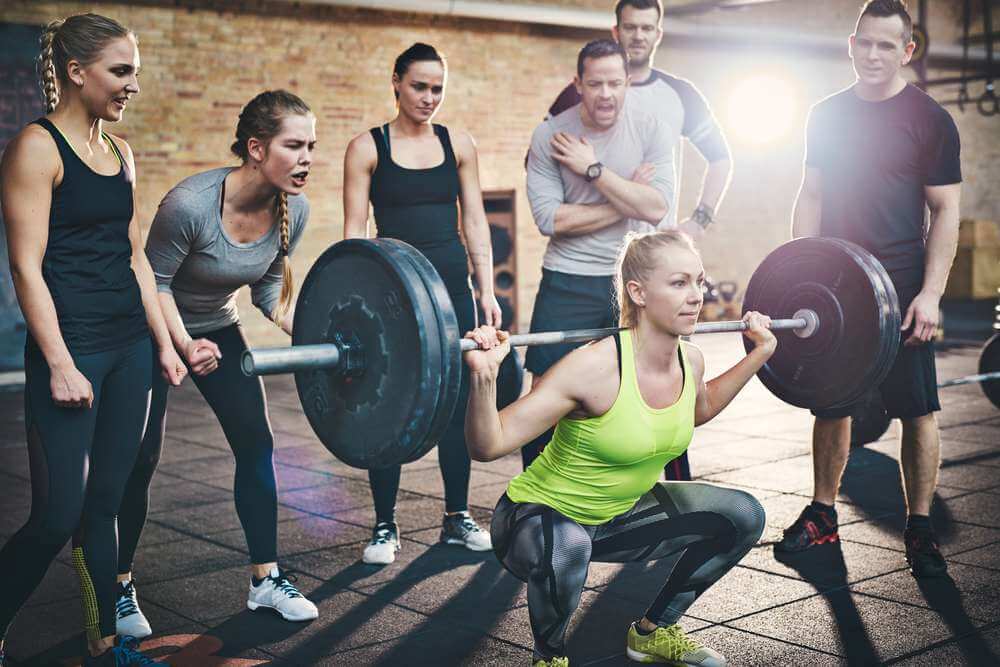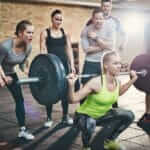 Workout Program Support
You'll find a lot of support in Kayla Itsines' Bikini Body Guide online community. From Instagram to Facebook, you'll find fans from around the world.
With over 7.8 million followers on Instagram and over 15.5 million fans on Facebook, Kayla Itsines has built an online fitness empire.
For all of your Frequently Asked Questions, check out the Support page on the Kayla Itsines website. You'll find lots of short articles with useful tips from accessing your programs to questions about gluten free eating.
To connect with other fellow BBG girls in your area, check out the BBG groups under the Community tab on her website. There are over 70 linked Facebook groups based on location.
You can also access the Forums at kaylaitsines.com. Just click on Forums in the menu bar and the website will direct you to the Sweat Forum where you can ask questions and get support. Sign up is free.
If you want to share your progress with Kayla and the rest of the BBG community, you can post your monthly progress photos on Instagram or Facebook. Be sure to tag Kayla and use the two hashtags she asks you to use: #kaylaitsines and #bbgprogress.
You can also email your pictures to her at the address provided in the Bikini Body Guide workout manual.
Our experts do not recommend Kayla Itsines Bikini Body Guide.
Check out these alternative programs instead.
User Testimonials
Both Kayla Itsines' Facebook page and Instagram feed provide hundreds of inspiring before and after pictures from women all over the world. Some photos are from women who have achieved stunning bikini body transformations over the course of a 12 week program while others post pictures after having done Kayla's programming for a year or more. Over 20 million women have bought Kayla's programs in one form or another.
In March 2016, Kayla Itsines spent an afternoon training The View's Paula Faris and Candace Cameron Bure in New York City.
Kayla's BBG workouts have also inspired Keltie Knight, correspondent for The Insider, to stick with the home workouts. Jessica Alba and Victoria Secret model Candace Swanepoel are also fans of hers.
She has appeared on numerous TV talk shows including Entertainment Tonight, and Today Extra in Australia, Good Morning America, the Rachael Ray Show, and The View.
Kayla and her Bikini Body Guide have been featured in numerous health and fitness magazines some of which include Women's Health, Glamour, Vogue Australia, Harper's Bazaar, and Allure.
She's also appeared on the popular PopSugar Fitness website.
In 2015, she travelled to numerous cities around the world in what was named "Kayla Itsines Bootcamp World Tour." She lead thousands of women through a workout in New York City, Los Angeles, and London, as well as cities in her home country of Australia.
Common remarks from women who have gone through the Bikini Body Guide include:
I feel more confident.

I have more energy.

I noticed a difference in my body within the first month and that helped keep me motivated.

I love the BBG online community!

I've learned how to eat enough food to be strong and feel great.
Other User Testimonials
Kayla Itsines' success came very quickly after she began posting before and after pictures of her clients on Instagram in 2014. Her success skyrocketed and soon women from around the world were messaging her and asking for her help.
As her popularity grew, Kayla wrote the Bikini Body Guide and Bikini Body H.E.L.P. nutrition plan. They have both since been revised. Her online "army" has grown by leaps and bounds in the last three years and her name is well known to almost every woman who is into fitness.
It's not surprising that she and her partner, Tobi Pearce, became targets as their success grew. Among the millions of positive comments on Instagram, you will find some negative ones from followers or trolls who feel they can quickly judge Kayla's lithe body and her eating plan from a glance.
Other claims have been made, saying that her nutrition plan did not have enough calories. She has since modified her meal plans, increasing the daily calories totals.
The online consensus from the unhappy folks who've tried the program is not that it's not effective, but that it's too expensive. Compared to others of it's kind, it is more costly, however you're not getting the backing of thousands of ecstatic reviews and the huge online community to support you.
Overall, women are having positive results and they're loving it! Some women have gained weight, although their before and after pictures prove how the number on the scale doesn't mean anything.
Workout Phases Overview
The best part about the Bikini Body Guide workouts is that, if you choose to purchase the ebooks, you could start doing them today. No traveling to the gym is required and you don't need any equipment other than a skipping rope – and even that can be modified – for the beginner workouts.
Even though the workouts don't require a lot of equipment, they are intense. If you find yourself sweating and out of breath, remember that you can work at your own pace, each circuit is only 7 minutes long, and the entire 28 minute workout is only done two to three times a week.
If you need some motivation to get started, go look at Kayla's Facebook or Instagram accounts. You'll find thousands of amazing transformations of women, some of whom have been doing the BBG workouts for only a few months and others for over two years!
For those with little exercise experience, you will begin with the 4 week beginner BBG program. Following that, there are 12 weeks of progressive BBG workouts.
Workout Program Phase 1
If  you begin with the four weeks of beginner workouts, your first two weeks will include two to three 28 minute resistance training sessions, one to two low intensity cardio sessions, and one rehabilitative session.
The second two weeks of the beginner program will remain the same except for the addition of one additional cardio workout.
The resistance training circuits follow the same format throughout all 16 weeks of programming. You'll be provided with two circuits of 4 exercises for each workout. You'll complete each circuit for 7 minutes, alternating between two..
If you have been exercising fairly regularly and feel confident in how to do bodyweight exercises, you can jump right into week 1 of the Bikini Body Guide workouts.
Weeks 1 to 4 include two to three resistance training workouts, two to three cardio sessions, and one rehab session. The resistance training circuit training format is the same through all of the weeks. Now that you're in the main portion of the BBG workouts, you'll be using your medicine ball, hand weights, and two benches.
Weeks 5 to 8 will see an additional cardio session added along with newer exercises to keep you challenged.
The final four weeks increase your resistance training schedule to three to four workouts a week. Lower your low intensity cardio to two to three times a week, and you'll add in one 10-15 minute high intensity interval training session. You'll also be using the BOSU balance trainer.
The resistance exercises in the Bikini Body are mainly bodyweight with some simple equipment. You'll be doing lunges, squats, and other leg exercises; there are a variety of push up type movements and other arm exercises; you'll also be given a lot of sit-up variations. Each circuit will also have at least one more intense exercise such as burpees to quickly elevate your heart rate.
The cardio workouts are 30-45 minutes long and you choose which activity you want to do for it. These are low intensity sessions so no jogging is required, unless you are an experienced runner and can easily maintain a leisurely pace.
The rehabilitation sessions are 30 minutes of stretching and foam rolling.
Workout Program Phase 2
After you have completed all sixteen weeks of Bikini Body workouts, you will have two options. You can purchase the Bikini Body Guide 2.0 or you can invest in the "Sweat With Kayla" app which has a monthly fee.
If you're interested in more meal plans and recipes, Kayla's most recent ebook product is the 28 Day Healthy Eating and Lifestyle Guide. It contains over 200 recipes for breakfast, lunch, and dinner, weekly meal plans, and a pull out workout poster.
Phases
Money Back Guarantee
Money back guarantee available: No
Investing in Diet and Supplements
The Bikini Body Guide meal plans contain a regular amount of food that should not affect your grocery bill significantly. You won't need to buy large amounts of expensive protein. Organic fruits and vegetables are not a requisite for the program.
Should you choose to purchase a protein powder, you can choose the one that fits your budget best.
Monthly Subscription Program
Has Monthly Subscription Program: Yes
There is no monthly subscription cost for the Bikini Body Guide. There are however other monthly plans available at the Kayla Itsines website.
Kayla Itsines' Bikini Body Guide is a worldwide online phenomenon. Even though she made her first online appearance in 2014, her programs have already made a huge impact in thousands of women's lives.

We do have a few issues with the Bikini Body guide workouts and H.E.L.P. nutrition plan. First of all, we should remind you that Kayla's programs are written for a very specific audience. She clearly states in her Bikini Body guide that her workouts and meal plans are for women who are 16 to 25 years old. The meal plan has been written for a 16 to 25 year old woman who is over 55 kg.

The first issue is including postpartum women in with the beginner workouts. Although she does put in a disclaimer that itemizes the exercises new moms should avoid, she does not provide any alternatives. She merely claims that if you have your doctor's clearance, you can begin with the beginner workouts. If you have given birth recently, the best thing you can do for your body is to see a pelvic floor physiotherapist before beginning any exercise program.
We would also like to see more safe exercise tutorials to reduce the chance of a beginner hurting themselves. With exercises such as dips and push ups and explosive jumping exercises, some safety tips would be useful.

The second issue we find with the Bikini Body healthy eating and lifestyle plan is that the meal plans are low calorie. While eating at a larger caloric deficit will help women to see results faster and therefore increase motivation, the nutrition plan does not teach you lifelong skills on how to maintain a healthy diet.

Kayla includes her thoughts on cheat meals and alcoholic beverages in the H.E.L.P. guide. She believes that you need to stick to the nutrition plan 100% to see best results, and although we can't argue with her here, some grace should be given to help those who stray off plan from time to time.

The things we do love about the Bikini Body program is the sense of online community among women from around the world who have united because of Kayla's influence. We also love the fact that Kayla acknowledges that there is not one type of body, but rather, women should focus on loving themselves and taking care of their bodies.

And although the meal plans tend to be on the low calorie side, they are well balanced and include carbohydrates.  

We like how the workouts include three types of training – resistance, cardio, and rehabilitative work. We also like how convenient the workouts are. They are relatively short and require very little equipment so you can do them at home.

The Bikini Body Guide is clearly an effective program as told by the thousands of before and after pictures and testimonials you can find online.

Overall, the Bikini Body Guide is a well rounded program. Kayla has put in a lot of time and effort into creating her products. She not only supplies her customers with delicious meal plans and effective workouts, she also takes the time to educate them on why she has designed her meal plans and workouts to be the way they are.

So if you are a woman between the ages of 16 and 25 years old and you want a bikini body, we believe that you will be more than pleased with Kayla's Bikini Body Guide workout and nutrition bundle.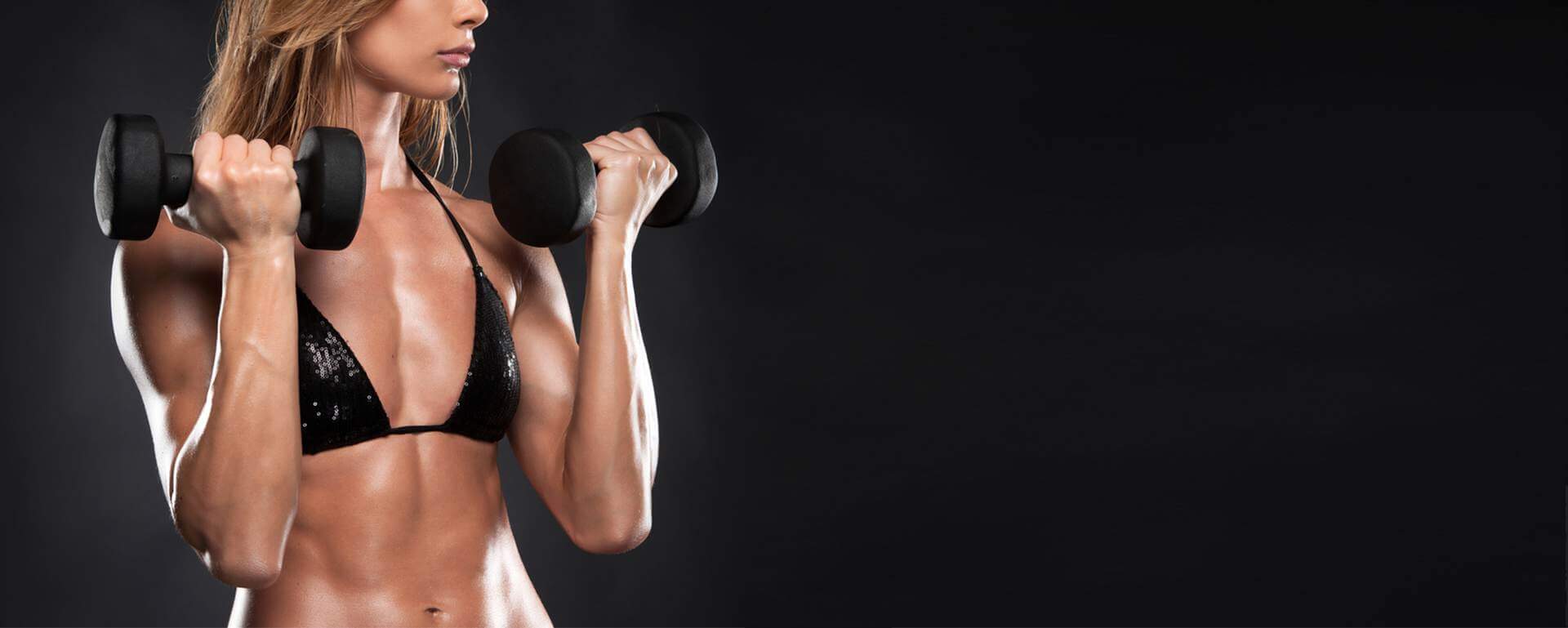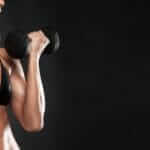 Based on our detailed review of
Kayla Itsines Bikini Body Guide

We have found the below workouts to be better structured for overall fitness