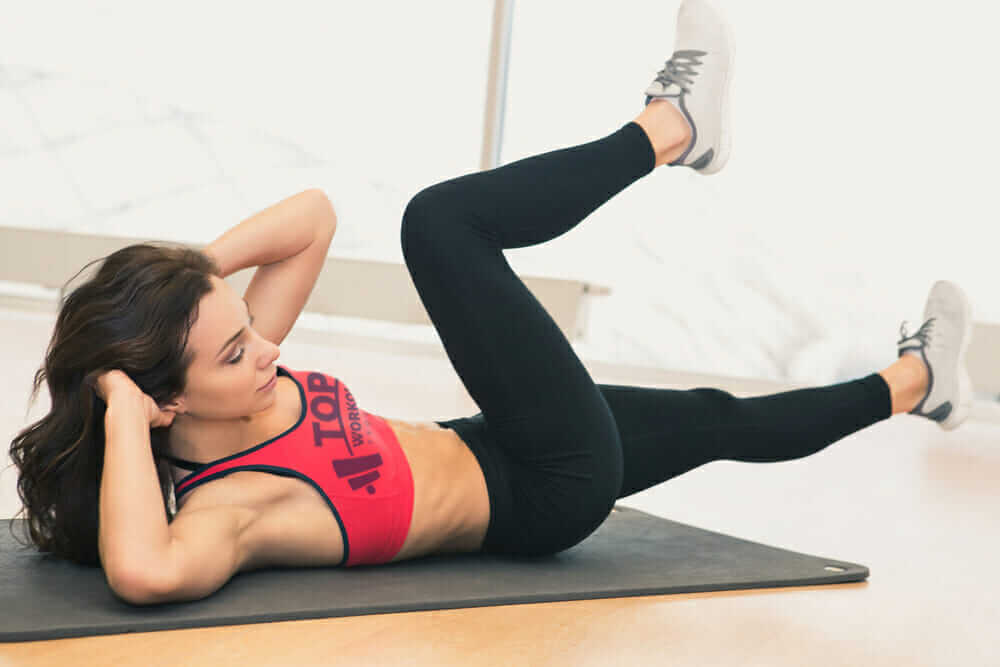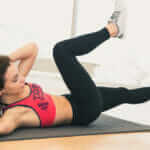 Pilates Based Workout Plans
The Complete List Rated and Reviewed
Not only is it easy to confuse Pilates with Yoga, it can be difficult to find the right program. Terms that include "barre" and "reformer" can intimidate beginners, and the thought of trying to achieve balance on a stability ball can have others shaking their heads in disbelief. While some Pilates workout programs do call for these types of exercises, it is important to realize that this is not a standard requirement in all plans. To make it a little easier for you to select the best Pilates workout for you, and to help you understand what these exercises actually require we have the top rated programs rated and reviewed by experienced trainers and licensed medical experts.
Our experts are constantly searching for the best Workouts out there. Here is our editor's Workout of choice within Pilates Based Workout Plans
Editor's choice: Toned in Ten
Pilates Based Workout Plans for Beginners
Any Pilates focused workout plan can seem a little intimidating, and this can be especially true if you are just starting out. A Pilates workout plan for beginners is often the best program for you, even if you are already in great physical shape. Anytime you start a new fitness program it is always best to start at the beginning. Not only will this reduce your chance of injury, it will help you gain confidence and get the most out of the exercise plan.
Some of the factors to look for will include explicit instructions, this is particularly important if you are exercising at home. DVDs and even pictures are helpful, and some will even provide you with access to experienced trainers and coaches.
The beginners program should concentrate on toning your core, and the best Pilates workout plans start off with an exercise referred to as "the 100". If you aren't quite ready to do 100 reps of this warm-up exercise you can simply change it to "the 50". Other exercise moves that you will want to look for will include,
Single leg circles

"Rolling like a cannonball"

Criss-cross

Single leg teasers

Saw

Mermaid
These seven exercises when they are repeated, usually in sets of two to five for beginners, will boost metabolism, stretch out and tone muscles, which will help you achieve a lean and toned physique. As your stamina increases you can "up" the number of reps, until you feel confident enough to move on to a more advanced Pilates workout plan.
Top 3 Pilates Based Workout Plans
no. 1

> 12 weeks
3-5 times per week
    

no. 2

3-12 weeks
5+ times per week
20 and 30 minute Pilates Workout Plans
One important fact to remember is that a 20 or 30 minute Pilates based workout plan does not mean that this is all you have to do per week to see results. While exercise in any amount is beneficial, in order for you to get the best results you need to perform the 20 or 30 minute sessions three to five days a week.
Some of the exercises that should be included are,
Standing roll-down (5 reps)

Dynamic core plank (15 per side)

Thigh stretch (10 reps)

Kneeling side kick (10 lifts and 10 circles for each leg)

Double leg stretch (10 reps)

Scissors (10 reps per leg)

The 100 (or 50)

Side teaser (5 reps per side)

Swan (5 reps)

Side leg series (10 kicks and 15 circles per side)

Roll up (5 reps)
You can adjust the number of reps performed based on the amount of time you are working out, along with your fitness level. These exercises will produce results in beginners and those already familiar with Pilates, and are a great way to get in shape or keep yourself lean, trim and healthy.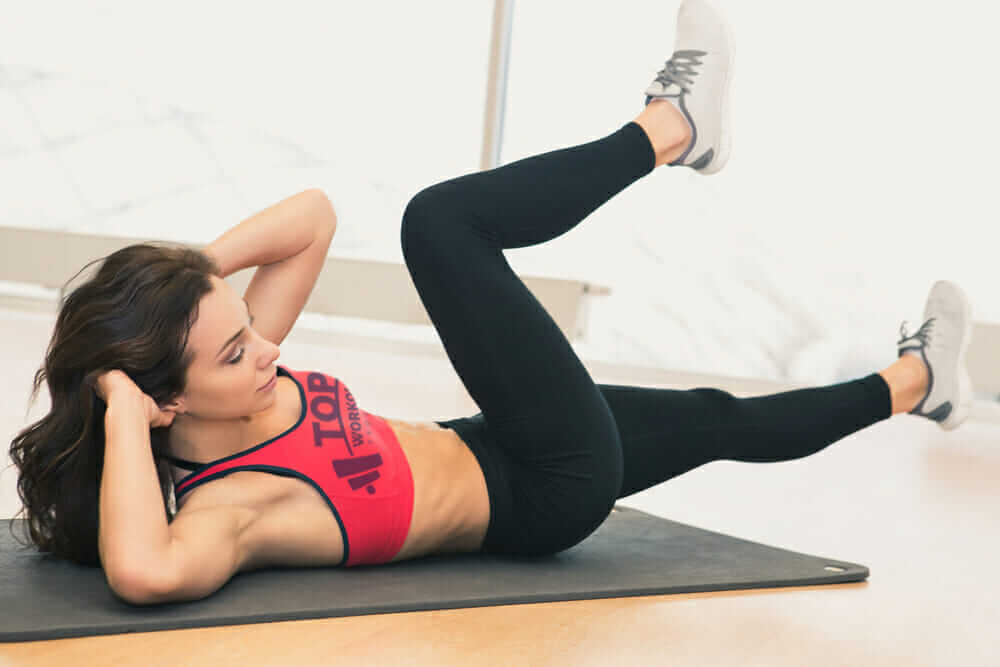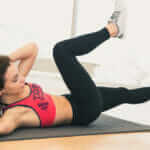 Our editor's choice for this Workout ProgramOur experts are constantly searching for the best Workouts out there. Here is our editor's Workout of choice for the Pilates Based Workout Plans
Toned in Ten
Workout designed by Erin Nielsen
Duration: > 12 weeks
Frequency: 3-5 times per week
Total Cost:     
  Money Back Guarantee
Fitness Goals:
Fat Burning

Body Transformation

Bikini Body

Gain Strength

Core Fitness
Pilates Focused Workouts for Home
Just like with almost any other type of fitness program, you can easily perform Pilates at home.
This has the advantage of allowing you to exercise at your convenience, whether it is in the morning, evening or the middle of the afternoon. 
Along with making sure that you have the necessary equipment, if it is required, and the right exercises to target your "problem" areas it should also be easy to follow.
Pilates home workouts that come with clear and concise instructions are always recommended, especially for beginners. Some also provide you with access to an online support community, along with experienced trainers.
This can not only help you stay motivated, which can be a little more difficult when you are working out at home by yourself, but it can also answer any questions or concerns you might have about the exercises or how to perform them properly.
Since you will be working out alone, usually without supervision, it is important to make sure that it is safe for you.
Pilates Focused Workout Plans with a Stability Ball
There are a few advantages associated with a Pilates programs that use a stability ball. Using a ball can help improve strength, balance and endurance since the unsteady surface does require your muscles to work harder.
If you are recovering from an injury a stability ball can reduce the amount of strain you are placing on your muscles and spine so you can heal faster. Before you choose a workout plan you will want to make sure that it is safe for you. This is especially important if you have an injury, pregnant or have another health condition.
Some of the Pilates based exercises that you should look for in a top rated workout plan will include,
Overhead ball squat

Standing ball squeeze

Balance push-up

Back extension

Tricep dips

Pike

Ball jog

Knee tucks

Side squats
This is just an example. You can also create your own workout program to target your upper, lower or core, and there are also several top rated plans for you to choose from.
Pilates Focused Workout Plans for your Core and Abs
Even though Pilates is not necessarily intended for weight loss, it can effectively tone core and ab muscles and give you a taut flat stomach.
Best of all most of the top rated Pilates workout plans can be done by beginners and those who are a little more advance.
Simply adjust the number of reps until you can feel "the burn" without overdoing it. An experienced trainer or your primary care physician can provide recommendations on the number of reps you should be doing.
Some of the best Pilates workout exercises for your core and abs will include,
Wind down

Footwork

Frog leg combo

Tabletop control

Side bend

Crunch series
These exercises are also varied enough so that your chances of becoming bored will be minimal.
Pilates Focused Workout Plans for a Beach Body
The best part about looking for an effective Pilates workout for a beach body is that almost all of them can produce your desired results.
You can choose to tone your upper, lower or core muscles or go for a full body workout. There are some exercises that you might want to make sure is included to ensure that you look your best in a swimsuit.
These often include,
Crossover roll up

Bicycle stretch

V-stretch

Bridge attitude lift

Extended side crunch

Long spine roll down

Towel saw

Forward scoop to reverse plank

Swan extension row

Double plank triangle pose
The number of reps that you perform will depend on your endurance and current fitness level, but most experienced trainers recommend starting off with at least 10. This number can be easily adjusted as needed.
Best of all these exercises do not require additional equipment so you can easily perform them at home.
Some can also be done with a stability ball or on a reformer for added resistance and more noticeable results.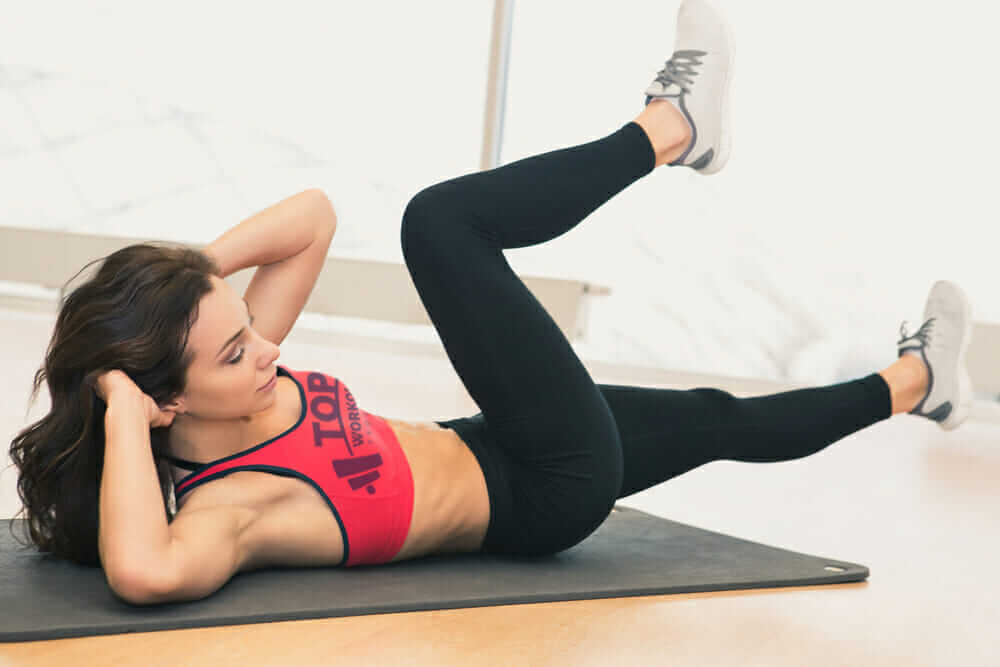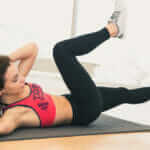 Our Fitness Experts have ranked Toned in Ten as
the choice Workout for this Program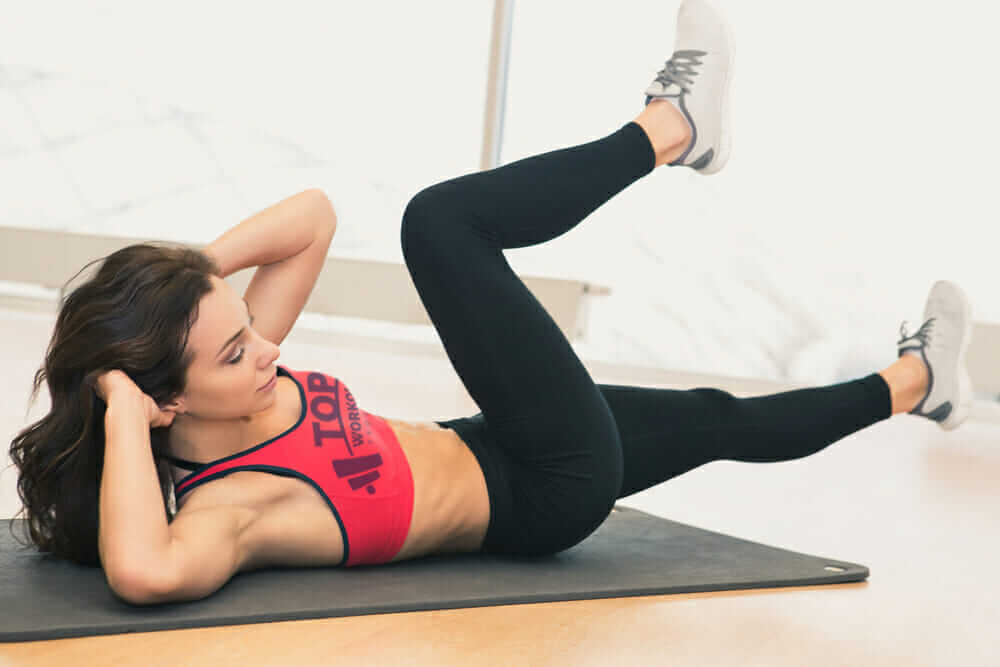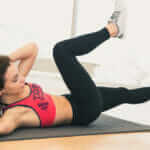 Don't forget to check out our expert's Workout of choice for this Program:
Toned in Ten