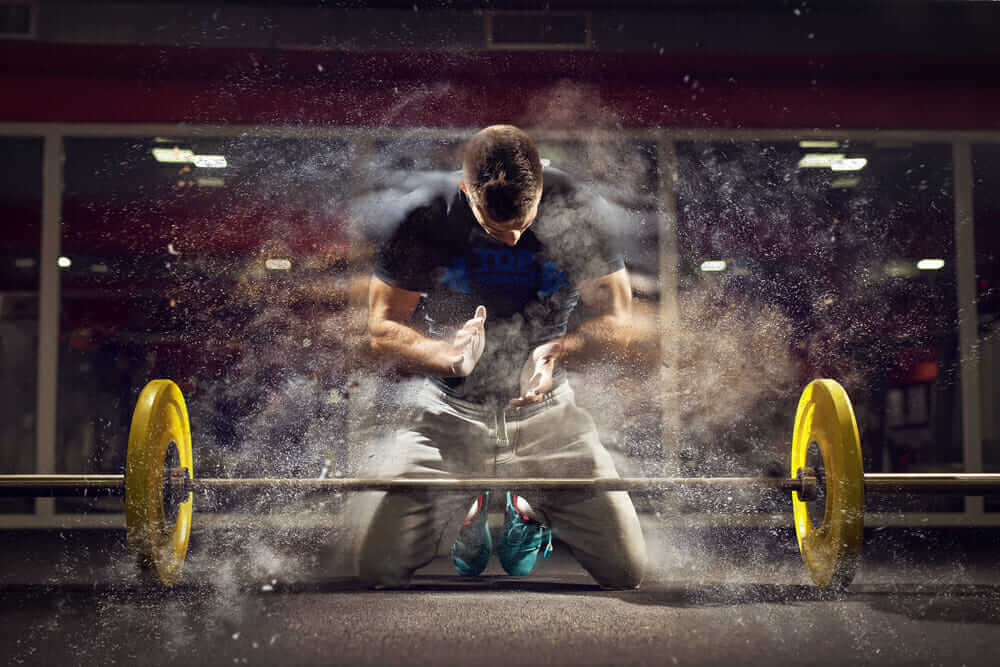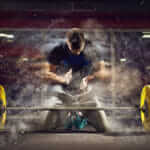 Advanced Workout Plans
The Complete List Rated and Reviewed
When you are ready to move on to an advanced workout plan, it is important that you choose the right one. These exercise programs are typically geared to produce specific results and help catapult you to the next fitness level. They are strenuous, grueling and will push you to your limits, but are capable of producing amazing results.
Whether you want to lose weight, define existing muscle or get ready for a bodybuilding competition, there is one that will seem like it was created with your fitness goals in mind. In this guide you will find the best advanced workout plans that have been rated and reviewed by experienced fitness trainers or medical experts so you will find it easier to select one that will help you achieve the results you want.
Our experts are constantly searching for the best Workouts out there. Here is our editor's Workout of choice within Advanced Workout Plans
Editor's choice: MI40X
Advanced Workout Plans to Build Strength
By the time you are ready for an advanced strength building workout plan you have probably gained all of the muscle mass you are capable of naturally.
This means you need to master your proficiency with certain lifts that are designed to increase muscular force, more commonly referred to as strength. These workout programs are intensive, and this means you should seek approval from a licensed physician before starting.
The best ones will prepare your body to safely lift heavy loads, and they are often followed by trainers and competitors. The exercise routines can vary among programs, but one aspect all have in common is that you should expect to be performing plenty of lifts.
Along with plenty of cardio to get your muscles warmed up some of the exercise routines you can expect to perform will include,
Deadlifts

Dumbbell Shrugs

Bent Over Row

Weighted squats
In most cases you should also expect to use equipment, and this might mean you will be at the gym. If you already have the necessary equipment you can also find several that are designed for home.
Top 10 Advanced Workout Plans
no. 1

3-12 weeks
5+ times per week
    

no. 2

3-12 weeks
5+ times per week
    

no. 4

3-12 weeks
3-5 times per week
    

no. 5

3-12 weeks
5+ times per week

no. 6

3-12 weeks
3-5 times per week
    

no. 7

3-12 weeks
5+ times per week
    

no. 8

> 12 weeks
3-5 times per week
    

no. 9

3-12 weeks
3-5 times per week
    

no. 10

3-12 weeks
3-5 times per week
    

Other Top Rated Workouts In This Category

Advanced Workout Plans for Cutting

When you are getting ready for a competition or just want to really look impressive at the beach, many experienced trainers will recommend an advanced workout plan for cutting.

This refers to defining muscle mass, and it is a staple for most competition body models, weight lifters and body builders.

The top ones will come with meal guides, since nutrition is an important part of keeping, building and defining muscle. The daily exercises are intense and you need to keep your calorie count up if you don't want to start burning muscle.

Most call for at least 3,500 calories a day for men and around 2,000 to 2,500 for women. The majority of the diet should also contain lean fats and protein, along with plenty of carbs.

You should expect to do cardio at the beginning and end of each work out and spend each day concentrating on a specific muscle group. One example calls for,

Day 1: Chest

Day 2: Calves and Quads

Day 3: Upper and lower back

Day 4: Shoulders

Day 5: Upper arms

Day 6: Hamstrings and calves

Day 7: Rest

Our editor's choice for this Workout ProgramOur experts are constantly searching for the best Workouts out there. Here is our editor's Workout of choice for the Advanced Workout Plans

MI40X

Workout designed by Ben Pakulski

Duration: 3-12 weeks
Frequency: 5+ times per week
Total Cost:     
  Money Back Guarantee

Fitness Goals:

Building Muscle

Fat Burning

Body Transformation

Gain Strength

Advanced Workout Plans for Building Mass

Once you have received approval from your primary health care provider and are ready to find an advanced workout plan for building mass, there are a few things to look for.

You want it to spend time focusing on each muscle group, and it should also be adjustable. No one has a "perfect" physique or the same problem areas so you want the program to allow you to increase and decrease the sets as needed.

Just remember to keep the overall intensity and workout time the same if you do start making adjustments to the exercise routine.

Since the point is to accelerate growth you want it to be strenuous, and be centered around lifts and reps. Diet is also important, and if you are not sure how much protein and carbs you need to add there are several that come with meal guides.

It should also be noted that these advanced programs are often designed to be performed with equipment, but you can find some that are home based and rely on you to move your body weight in order to gain muscle mass. These advanced workout plans can be just as effective, especially if they are combined with the right nutrition.

Advanced Workout Plans for Body Building

It is recommended that you have at least one year prior lifting experience before you start any advanced bodybuilding workout routine, even if you have a trainer.

These programs are difficult, even for professionals and you can cause serious injury if you attempt one before you are ready.

Since you are trying to build muscle, strength and get definition, advanced bodybuilding workouts target your whole body and call for a variety of equipment.

You can find some that only require you to lift and move your own body weight, but if you want the muscle definition normally seen on professionals you will need to use equipment.

Some of the necessary items will include,

Barbells

Cables

Dumbbells

Exercise ball

Weight machines

Resistance machines

Weight bench

Some might also call for a speed or heavy punching bag since this is a great form of cardio. It can also help increase endurance, a necessary trait for any successful bodybuilder.

Advanced Workout Plans for Weight Loss

You can find 4, 6, 8 and 12 week advanced weight loss workouts and all are capable of producing amazing results. It is important to remember that these programs are designed more to help athletes, bodybuilders and models get quickly back into top shape.

If you are looking to lose a lot of excess weight you are probably better suited started off with one that is less intensive.

The best advanced weight loss workouts will come with a strict nutritional guide and structured exercise plan. You should expect to work out four to five times per week for 15 minutes or so a day. They also call for high intensity interval training (HIIT), along with the regular cardio warm ups and cool downs.

Studies have shown that advanced workouts that include HIIT training can burn up to 10 percent more fat and calories than other programs in a shorter amount of time.

This high intensity routine can also help you build and tone muscle so you'll be ready to move onto a strength building workout once the weight is lost.  

One important tip to remember is that just because these high intensity fat burning workouts typically only take a short time to complete, this does not mean that you should move onto another exercise plan. Adding in exercises will not produce better results, it will only increase your risk for injury.

Advanced Workout Plans for Lean Muscle

The main difference between an advanced workout plan for lean muscle and one designed to build mass is the diet.

You will want a dramatically lower calorie count when you are building lean muscle, especially when it comes to your fat intake. If you choose one for lean muscle that comes with a meal guide it should concentrate on protein, carbs and vegetables. This will ensure your body has the energy it needs to build muscle without adding any extra fat.

While some call for equipment, you can also find several that only require you to lift and move your own body weight. Since you aren't looking for a lot of muscle definition, the lack of equipment won't be a problem.

You should also expect to do plenty of cardio, especially running up inclines and even some plyometric exercises to improve strength and agility. Athletes often used these workout programs during the off-season to improve certain aspects of their performance.

Don't forget to check out our expert's Workout of choice for this Program:


MI40X