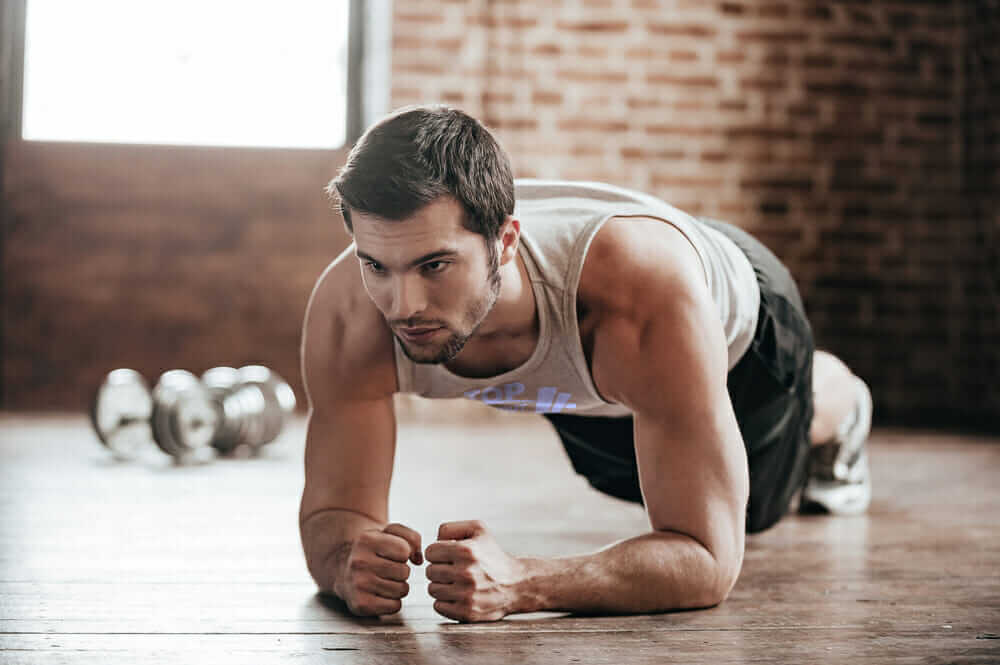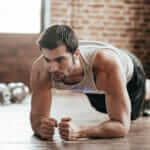 Core Strengthening Workout Plans
The Complete List Rated and Reviewed
The muscles in your core are responsible for more than giving you a flat stomach. These muscles provide support, balance and stability, along with giving you the power you need to perform a variety of physical activities, and this means that it is important that these muscles are strong and healthy. A core strengthening workout plan can help you accomplish this goal, along with giving you a toned, flat stomach and even six-pack abs. In this guide you will find the complete list rated and reviewed by licensed medical experts and experienced trainers so you can confidently choose an exercise program that will help you meet your fitness goals.
Our experts are constantly searching for the best Workouts out there. Here is our editor's Workout of choice within Core Strengthening Workout Plans
Editor's choice: Crunchless Core
Core Strengthening Workout Plans for Beginners
If you are just starting out you will want to choose a workout plan that is geared for beginners, after you have approval from your primary health care provider.
This even applies if you believe that you are in top physical shape and at peak health.
This will help prevent injuries, and ensure that the workout plan is safe for you.
When you are looking for a core strengthening workout plan there are a few factors that should be included, and this will help ensure that you are able to achieve the results that you want. The best ones will start and end with a few minutes of cardio.
The exercise routines will concentrate on all of the muscles in your core gradually increasing in intensity, along with your level of skill and endurance. Some of these workout plans for beginners also call for the use of equipment, but you can also find some that will have you lift and move your body weight.
Some of the reps beginners should look for can include,
Tummy vacuums (Abdominal muscles)

Clam shells (Glutes)

Dead bugs (Core)

Planks and Side planks (Abs)

Bird Dog (Obliques and Core)
It should be mentioned that these exercises do not require the use of equipment. If you want to use weights, ropes and resistance bands there are several that use equipment in their daily exercise routines.
Top 10 Core Strengthening Workout Plans
no. 1

3-12 weeks
5+ times per week
    

no. 2

> 12 weeks
3-5 times per week
    

no. 3

> 12 weeks
3-5 times per week
    

no. 4

3-12 weeks
3-5 times per week
    

no. 6

> 12 weeks
3-5 times per week
    

no. 7

> 12 weeks
3-5 times per week
    

no. 8

3-12 weeks
3-5 times per week
    

no. 9

3-12 weeks
3-5 times per week
    

no. 10

> 12 weeks
5+ times per week

Other Top Rated Workouts In This Category

Core Strengthening Workout Plans for Home

There are a few things you will want to consider before you start strengthening your core at home. The results you are trying to achieve, skill level and if you want to use equipment or your body weight will all factor into your final decision.

Once you have decided on what you need from and are looking for in an exercise plan it will be easier to find the right one to perform at home.

A few things that you will want it to include is plenty of cardio. Performing the exercises in a circuit is also beneficial since it ensures that all of the muscles in your core are getting a good workout.

It should also allow for 3 to 4 days of rest, though you can still get in a little light cardio. Since you are working out at home it can be difficult at times to stay motivated, and it can also be easy to become discouraged if results are not coming as fast as you want.

Home based core strengthening workouts that provide you with access to an online community can make it easier for you to stay motivated and encouraged, even if you are exercising solo. The online community can also provide plenty of support, and sometimes even provide you with helpful workout tips.

If you have questions about the workout or how to properly perform the exercises, it is recommended that you speak with an experienced trainer or licensed physician.

 

Our editor's choice for this Workout ProgramOur experts are constantly searching for the best Workouts out there. Here is our editor's Workout of choice for the Core Strengthening Workout Plans

Crunchless Core

Workout designed by Brian Klepacki

Duration: 3-12 weeks
Frequency: 5+ times per week
Total Cost:     
  Money Back Guarantee

Fitness Goals:

Building Muscle

Fat Burning

Body Transformation

Gain Strength

Ab Focused

Core Fitness

Functional Fitness

Core Strengthening Workout Plans for Runners

Since your core is responsible for providing you with the strength and power you need to perform almost all physical movements, it only makes sense that a workout plan that targets these muscles would be beneficial to runners.

It can also help all athletes improve their performance, regardless of the sport they play.

All of these programs come with cardio, and whether or not you choose one that calls for the use of exercise equipment is up to you. The one thing that you do want to look for is that the fitness program targets all of the muscles in your core, not just your abs.

Some of the exercises runners might want to look for include,

Modified bicycle

Balance plank

Single leg glute bridge

Side plank leg lift

Modified bird dog

Supine bridge leg lift

When these exercises are performed correctly in a series of reps you will be able to see a difference in core strength, and appearance. If you do want results a little faster or want to get maximum results, you might want to choose one that uses equipment.

Adding rope or cable training will increase the intensity of the workout so you can quickly achieve the results that you want.

Core Strengthening Workout Plans after Pregnancy

Before you consider starting a core strengthening workout plan after pregnancy, it is important that you get approval from your primary health care provider.

This is especially true if you had a Caesarean. In most cases it will take 4 to 6 weeks before you are cleared to participate, depending on your physical health and the type of birth.

It should start off at a low intensity level, especially for the first few weeks. You can always increase the number of reps or add resistance and weight training once you strength and stamina have improved.

Along with plenty of light cardio, the best ones will also come with exercises that target all of the muscles in your mid-section. This can include,

Belly breathing

Abdominal bracing

Pelvic tilts

Yoga boats

Dolphin planks

Side planks

Once you have started to rebuild your muscles, you can expect the fitness routine to start calling for crunches and other more intensive exercises.

Core Strengthening Workout Plans for Competition and Body Builders

The first thing that should be mentioned is that these workout programs are not designed for beginners. They are fast paced, grueling and are designed to help body builders get and stay in peak physical shape.

The workouts are also geared to help body builders and others define every muscle in their core. 

Some of the aspects you'll want to look for in a competition level core strengthening workout plan will include,

Cardio training at the start and end of every workout

Exercises that target every muscle in the core

These workout plans typically call for the use of some equipment which includes resistance bands, barbells and dumbbells. You might also want to invest in an inexpensive weighted stability ball. Some of the exercises that you might find yourself performing can include,

Cable and decline crunches

Scissor kicks

Reverse crunches

Seated barbell twists

Lateral flexion with a stability ball

You can also find body building core workouts that call for you to use your body weight instead of equipment. How quickly you want to see results will help you decide which one is right for you.

Core Strengthening Workout Plans for Back Pain

There are several top core strengthening workout plans for back pain and these fitness programs can also help you get a flat stomach, along with a lean and toned physique.

If you are looking for one to relieve back pain it should include cardio and exercises that target all of the muscles in your mid-section.

Since your goal is to relieve lower back pain there are some exercises that you might want to look for in your fitness plan. These can include,

Partial crunches

Hamstring stretches

Wall sits

Bird dog

Bridging

Lifting weights may also be beneficial, but this will depend on each individual. It is important to speak with a licensed physician before you start any workout plan to relieve lower back pain.

Our Fitness Experts have ranked Crunchless Core as
the choice Workout for this Program

Don't forget to check out our expert's Workout of choice for this Program:


Crunchless Core