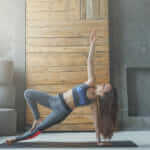 Workout designed by
Chalene Johnson
PiYo is a low-impact workout created by Chalene Johnson, bestselling author,  motivational speaker, lifestyle and business expert, and co-founder of the SmartLife Movement. She's best known as a fitness mogul that has produced several other DVD workout series for Beachbody.

As the name suggests, PiYo is combination of pilates and yoga movements, put together in a fast-paced exercise flow that promises to burn tons of calories while stretching and strengthening your muscles and improving flexibility. It is an athletic workout that will leave you sweating at the end, and burning fat for hours afterwards.
Duration: 3-12 weeks
Frequency: 5+ times per week
  Money Back Guarantee
Workout Program Achievements
Top 3 Achievements for PiYo
Our experts do not recommend PiYo.
Here are some better alternative workout programs
Introducing the PiYo by Chalene Johnson
Your PiYo package from Beachbody will come with the following products:
Quick Start Guide – contains a quick introduction to the PiYo workout and nutrition plan, a brief summary of the 9 workouts, along with  7 steps to successfully complete the PiYo program.

Get Lean Eating Guide – a 22 page booklet that guides you through the process of calculating the amount of calories you'll need for the 60-day program, instructions on how to take measurements, and lists of best foods from each of Beachbody's six food groupings.

Measuring tape – instructions on how to take your before measurements and photos are included in the booklet and accompanying pamphlets.

detailed workout calendar – contains each workout and every rest day for the 8 week PiYo program to help you get the best results.

3 DVDs with 9 PiYo training workouts and bonus TurboFire Low HIIT 20.

1 bonus DVD "Hardcore on the Floor."
The beauty of PiYo is the unique movements and exercises that strengthen your muscles, which has the added benefit of increasing your flexibility. As you age, you'll find your flexibility naturally decreases. This is one reason the older we get, the greater our chance of injuring ourselves.
PiYo gives you a full body workout that will make you sweat, but without the impact of running. It has the flexibility of yoga without requiring you to hold slow, boring positions. However, it is not for anyone with a history of spine or joint conditions. If you have a health condition, see your doctor before attempting this or any other new exercise program.
Our experts do not recommend PiYo.

Here are some better alternative workout programs:
Program Duration
The PiYo workout package is designed to be an 8 week – or 60 day – transformation program. However, you can easily continue on with the PiYo workouts and Get Lean Eating plan for as long as you want.
Because PiYo is a unique method of training that gives you amazing results with little to no impact, you may wish to adopt the PiYo style of workouts indefinitely. You can also incorporate them into your usual training sessions to reap the benefits of improved flexibility if you're an experienced  athlete.
Accessibility
You can order the PiYo program either online at the Beachbody website or by calling their toll free phone number.
After your order is placed, your PiYo DVDs and Get Lean Eating Guide booklet will be shipped to you. It is not a digital product and you do not need internet access to purchase it or view the workouts or the nutrition plan.
You will need a DVD player and a screen to watch the PiYo workouts.
Gender Focus – Either
PiYo is a workout program that works equally well for men and women. The workout DVDs feature both in them.
Each of the workouts feature Chalene Johnson as coach, several female PiYo instructors, and one guy sweating it out beside them. One of the women is there to provide the easier modification in every single workout. The guy usually provides the hardest version of each exercise.
The eating plan also works for both men and women. After you calculate your caloric needs, you will choose from one of four different calorie ranges that work for you no matter your gender or size.
Age Group
=> 20 years but
=> 30 years but
=> 40 years but
=> 50 years but
PiYo workouts can be done by adults of all ages.
The sales page has a stunning testimonial from a woman who is 64 years old. She states that  she is in the best physical condition of her life and feels like she is getting younger. In one of the  workouts, Chalene mentions that all 4 of the demonstrators are over 40 years old.
Young adults can reap the benefits of doing PiYo, as can middle aged folks and older people too. Since the program is low impact, it is a great fit for people of all walks of life and fitness levels. It is especially good for those with joint issues because there is virtually no impact shock with the workouts.
Body Type (BMI) Fit
Normal-Weight (Body Mass Index 18.5 to 24.9)
Over-Weight (Body Mass Index 25 to 29.9)
Obese (Body Mass Index 30 to 34.9)
Extremely Obese (Body Mass Index => 35)
The best thing about the PiYo workouts is that anyone, regardless of body type, can do them. Even if you are morbidly obese, you can still do this program. There is no jumping or running in it, and although the movements do increase in speed over time, you can take as long as you want to work your way up to Chalene's pace. You don't need to stick to a 60 day deadline or the accompanying PiYo workout calendar if you find the first few workouts challenging.
The Body Mass Index uses a person's height and weight to estimate the amount of body fat they carry. A high body fat percentage is linked to poor health and chronic, severe issues. Calculate your BMI on the chart below to see if you would benefit from reducing your weight, keeping in mind that BMI isn't 100% accurate in predicting your lean mass.
Everyone, especially those who have a higher BMI, and those with joint issues, should take their time getting familiar with the first DVD segment called "Align: The Fundamentals." Feel free to review this very basic and slow paced introductory workout in order to learn proper form that will gradually increase your strength and flexibility.
Exercise Type(s)
As you may have guessed, PiYo comes from the words pilates and yoga. It not only combines the terms, but  also the best aspects of both exercises. Both yoga and pilates are meditative practices that focus on breath control and holding specific poses.
Pilates is a muscle sculpting form of exercise that primarily focuses on the stabilization and strengthening of your core. It requires a lot of control and concentration to hold each pose in place as well as the small movements like 100s.
Yoga originated as a spiritual, meditative practice thousands of years ago. It has evolved somewhat over the years, and now the one most people practice focuses mainly on flexibility and the gentle strengthening and stretching of muscles.
Chalene wanted to combine the muscle strengthening benefits of pilates with the improved flexibility you get from  yoga. But in addition to PiYo's strength and flexibility benefits she added her own twist on it, and ended  up making PiYo into an athletic workout without the impact of high intensity cardio. The "twist" is constant movement that helps you burn fat and calories.
PiYo is an intense combination of pilates and yoga moves, making it a no impact, body weight form of exercise that is gentle on your joints, especially your knees. PiYo has helped users minimize the aches and pains that come from doing traditional high impact exercises like running.
No choreography is involved in PiYo and the flows and movements are easy to learn, even for those new to yoga or pilates. No prior yoga or pilates experience is necessary before beginning a PiYo workout.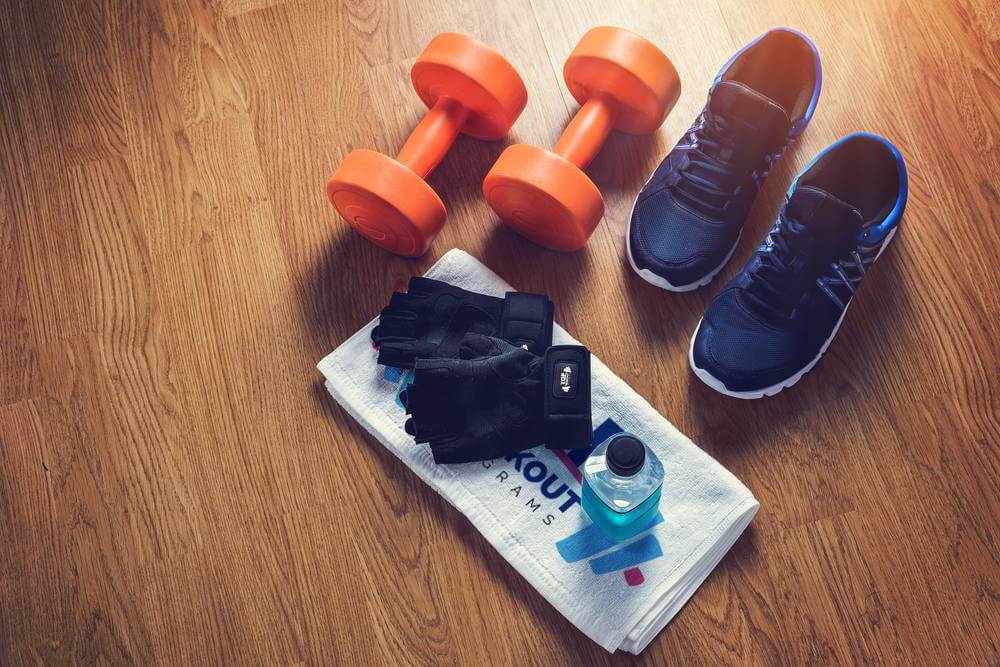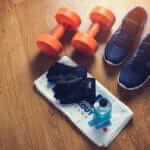 PiYo
is not being recommended

See what our experts suggest instead
The main goal of the PiYo program is to transform your body. This is achieved by burning fat and improving your overall level of functional fitness.
Although most of the most amazing 60 day PiYo transformations involve some weight loss, it is the lost inches and the feeling of better overall mental and physical health that most people count as their greatest gains. Many users are pleased not only with their smaller, toned shape, but also their increased flexibility and less achy joints.
The PiYo nutrition program provides you with guidance on how to calculate the approximate calories you need to maintain your weight, as well as to lose it. By choosing one of the four nutritional plans that matches with your calorie needs, you will be nourishing your body with enough healthy, whole foods to give you the energy needed to do the daily workouts.
There are 10 different PiYo workouts included, and if you follow the calendar workout as it is written, you'll be progressively strengthening your core, upper and lower body, while increasing your flexibility.
The fast yoga type flows will challenge your balance, increase your heart rate, and make you sweat. There are no long isometric holds in PiYo. You will be moving almost constantly under Chalene's instructions. She will encourage you to do the best you can while also recognizing that it will take time for you to master all the moves.
The not so secret magic bullet about PiYo is the whole foods focused diet, along with a calorie deficit and the benefit of regular, joint-friendly exercise provided with the workouts.
Single Vs Group
The PiYo Beachbody workouts are designed to be done alone in the comfort of your own home. You do not need a partner for the workouts.
The benefits of working out on your own are that you can complete your exercises whenever it suits you best.
However, if you are looking for additional motivation and encouragement, you have the opportunity to get a free Beachbody coach with each program you purchase. Check out the information you receive inside the Beachbody pack.
Workout Location
At home workout program also offered at a Gym/Fitness Studio
The PiYo workout DVDs are meant to be done at home. The benefits of home workouts include saving you travel time to and from the gym as well as the cost of a membership.
It is interesting to note that PiYo classes are available in cities around the world, and Chalene encourages you to check out a live one. However, this particular set of DVD workouts are made specifically for use at home. You can not have a public screening of the workouts without Beachbody's permission.
This DVD workout program will give you a strong educational foundation to safely perform it's yoga and pilates inspired moves, while allowing you to progress at your own pace.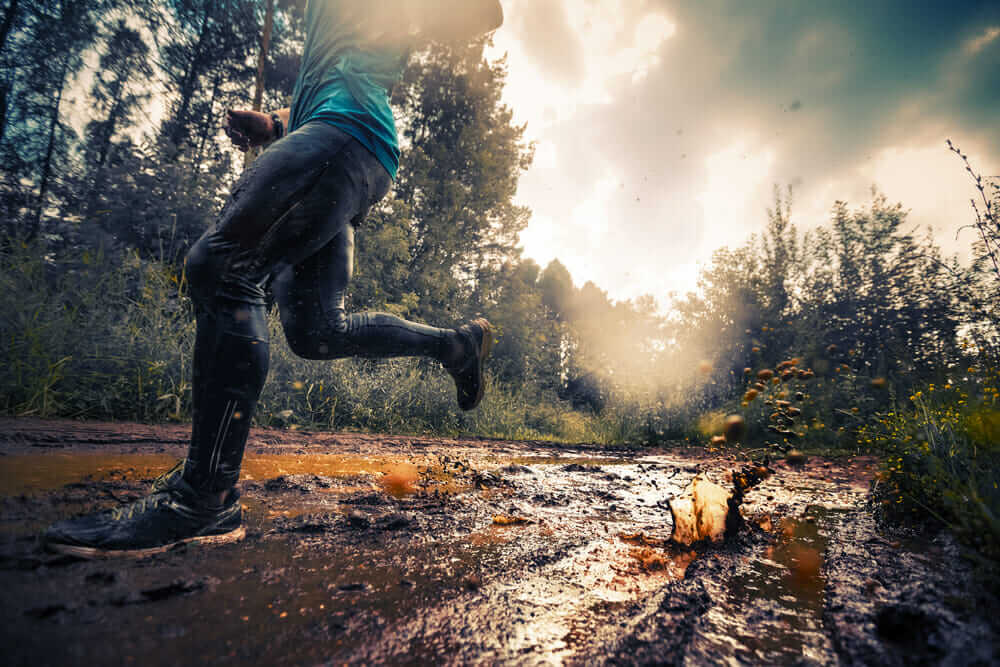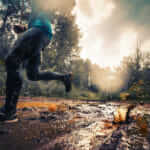 PiYo
is not being recommended

See what our experts suggest instead
Workout Equipment
No - uses only body weight
Since the movements are all bodyweight exercises, you will not need any gym equipment for the PiYo workout.
However, you will need a chair for some exercises in one of the workout videos and also to help you with balance and any exercise modifications you might need to make. No special chair is necessary, just one that is sturdy.
Chalene and her fellow PiYo instructors demonstrate most of the workouts without shoes. If you prefer to go barefoot, you will benefit from using a yoga mat.
A yoga mat helps you get better body alignment by providing a nonslip surface for your bare feet. If you choose to wear shoes, you do not need the yoga mat for it's non slip surface, but you may like its padding for the floor exercises.
Frequency
According to the 2 month PiYo calendar you receive with your DVD package, you will be performing one workout a day, six days a week.
There is no specific time of day that the workouts need to be done, so you will be able to choose when you want to exercise.
Although your rest day is scheduled to fall on the exact same day each week, you should be able to make it fit into your schedule. The other six workouts for the week have been strategically arranged to help you gradually improve your strength and fitness levels, so stick with the overall order even if you can't train exactly as outlined.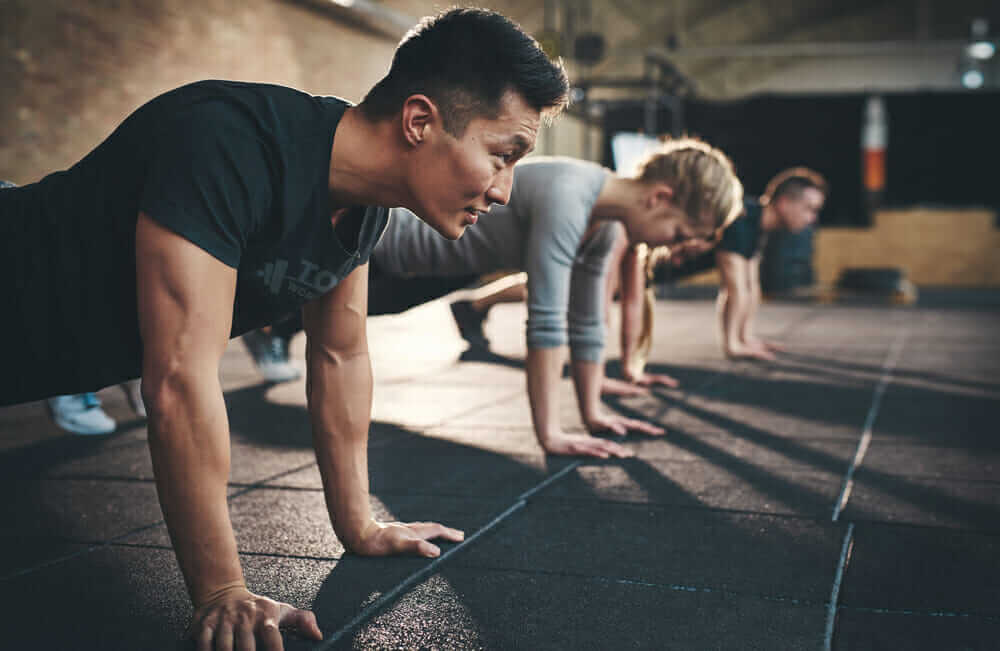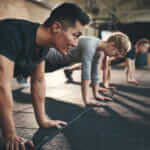 Our experts have reviewed the
PiYo

and are instead recommending the below workouts
Discipline
Follow the program most of the times to get results
You will need to discipline yourself to commit to the 60 day PiYo plan as it is written. Even with the provided modifications, the workouts will likely leave your body sore in the beginning. PiYo is a unique exercise combination of stretching and strengthening, so even a seasoned athlete can expect to feel some muscle soreness.
Even if you can't follow the workout and nutrition plan to a T, you will still be able to see changes in your body, if you stick to the plan for the most part. Some users have gotten great results from the PiYo workouts without using the Get Lean Eating Plan.
Customization
The PiYo workouts will allow you to modify the workout intensity to fit your fitness level. In each video there is someone that demonstrates the easier modifications for those unable to do the moves as intended.
To make each movement more challenging, you will need to depend on yourself to work harder. You can extend the stretch, increase the range of motion, and speed up the flow to get what you need from the workout.
Whether you're a beginner or a seasoned athlete, PiYo can challenge you, improve your flexibility and reduce your chance of injury.
Optimal Diet Options
Diet changes required: Yes
In your PiYo package from Beachbody, you will receive a booklet called the "Get Lean Eating Plan." It is the same as the one you get with most other Beachbody programs.
It  provides you with a balanced diet that is meant to be enjoyable and delicious. You will be able to eat a variety of foods that you enjoy. The diet is meant to help you build lean muscle and burn calories, while supplying you with plenty of nourishing foods in the form of tasty snacks and meals.
If you're super busy and often on the go, the guide also teaches you how to eat in a simple, convenient way. Best of all, there are no complex recipes or strange food combinations.
The Get Lean Eating Plan guides you through the simple three step process that will help you choose the one that will work best for you.
Step 1 – You'll calculate your calorie target for weight loss. In order to lose weight, you'll need to be in a calorie deficit, but at the same time you don't want to undereat. The people at Beachbody have plenty of experience with helping people lose weight without depriving them of the nutrients they need.
Step 2 – Based on the amount of calories that you've calculated for yourself, you'll pick the nutritional plan that matches your caloric intake. Beachbody has included 4 plans each with different calorie ranges.
Each plan gives you a recommended number of servings for the 6 food groups they've identified:
primary vegetables

secondary vegetables (specifically, starchy vegetables) and grains such as whole grain breads, pastas, brown rice, lentils, cereals

fresh fruit

lean proteins which include vegetarian options such as tempeh, tofu, protein powder, eggs, dairy and soy milk

healthy fats such as nuts, oils and cheese

a free foods list which includes seasonings, condiments, and beverages.
Each plan works out to about 40% carbs, 35% protein and 25% fat, but there is no need to count calories or macronutrients! Just follow the serving sizes, do the workouts and your body will gradually change.
Step 3 – The easiest part! Choose the foods you want to eat from the food lists provided. Each list also includes an example of what one serving size looks like.
If you end up losing weight, along with inches of fat, you can recalculate your calorie needs and use that to determine how many serving sizes you should eat to maintain your lower weight.
Supplements
Shakeology is the supplement of choice in all Beachbody programs. PiYo also has it as a snack substitute.
This is more than a protein supplement. It can be used as a nutritious meal or snack that you can have at any time of the day. You only need one scoop to make yourself a superfoods shake that includes protein, antioxidants, phytonutrients, prebiotics, enzymes, and more. Users have said it has reduced their cravings for junk food, stabilize their blood sugar levels, boosted their immune systems, and given them sustained energy.
When you use a Shakeology shake as a meal or snack, you get to choose what it counts towards: either one and a half servings of secondary veggies and grains, two servings of fresh fruit, or one serving of lean protein. It comes in six flavours, two of which are vegan friendly.
Best of all, Shakeology comes with a 30 day guarantee. Try it for 30 days and if you don't feel healthier and have more energy, you can return your empty bag for a full refund, minus the cost of shipping and handling.
Supplement Brand
Supplements Brands Recommended: Yes
Beachbody makes Shakeology, the only supplement and supplemental brand recommended for the PiYo program. See above for more details regarding Shakeology and why it will work for you.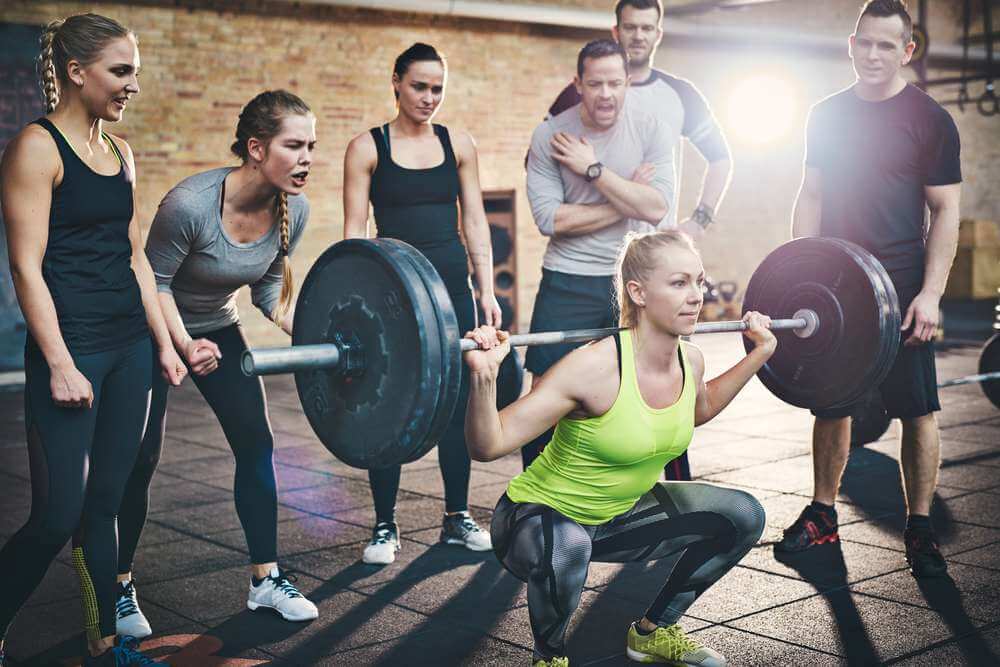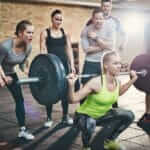 Workout Program Support
Even if you are doing the PiYo program and you don't think you need support, you should still take advantage of the free offer Beachbody supplies to all of it's customers.
Everyone that purchases a plan has the opportunity to get a free coach. Coaches are also Beachbody customers who have successfully gone through the PiYo program. They can help answer your questions and keep you motivated. You can sign up for a coach at the website listed inside your PiYo package.
Another way to get help and find motivation is to post your before and after workout pictures on social media and use the hashtag #PiYo.
The Beachbody website has a Support page with useful articles you can search that might answer your question. If you can't find the answer to your question, you can use the Contact Form to ask an expert, email the company, live chat with a Beachbody agent, or phone them directly.
Our experts do not recommend PiYo.
Check out these alternative programs instead.
User Testimonials
There are so many happy users who absolutely love the PiYo workouts that Chalene Johnson has created. The workouts are fun, yet have just the right amount of challenge. You are constantly moving and have the bonus of Chalene chatting in your ear, encouraging you as you downdog and lunge, and she hardly breaks a sweat as she does it.
No wonder Chalene Johnson is a celebrity in her own right! She knows what people like and she also knows how to make a program that delivers amazing results. She has over a million followers on Facebook and about half a million on Instagram. 
You'll find plenty of inspiration and motivation on Instagram  and Facebook. You can follow @piyoworkout on Instagram or better yet, use the hashtag #piyo and #piyoresults to find the raving testimonials of thousand of fellow PiYo users.
Here are some of the most common phrases you'll hear from PiYo users:
I lost weight and maintained it.

PiYo burns an insane amount of calories and gets me sweating.

I like the movements with the faster pace.

I feel more confident and assured.
Also, many users find that time passes so quickly when they're doing a PiYo workout, they almost feel like the workouts are too short!
Most people end up incorporating their PiYo workouts into what they already do, whether it's another Beachbody plan, another training program, or as cross training for runners. They love the flexibility benefits of the program and the style of the workout.
Other User Testimonials
With PiYo and Beachbody both being well known names in the fitness world, it is no wonder that it has received a lot of reviews. If you search the internet, you'll see that PiYo has mainly positive reviews, with a few cons thrown into the mix to keep it humble.
Chalene Johnson became a fitness instructor after she graduated college as a paralegal. She gradually learned how to lead group fitness classes and her website states that she currently holds the Guinness Book of World Records for the most fitness videos. Even though it appears she is not a certified trainer, her experience and knowledge are more extensive than most fitness training certifications you could take today.
People like Chalene. They like her teaching style and her genuinely cheerful personality. Users of PiYo appreciate her encouraging manner as she coaches you through the movements and workouts.
As for PiYo itself, almost everyone that has completed the program has achieved measurable results. People looking for a low impact workout program and those who have previously done one of Chalene's or a Beachbody program are often the ones happiest with PiYo.
Some of the people that did not like it said it was too easy and mainly for beginners; they didn't like the music; and not all of the workouts were completely balanced. For example, she tends to favor the right side and forgets to do the same amount of work on the left.
Workout Phases Overview
Beachbody introduced PiYo in 2014 and in less than three years, PiYo workouts have changed thousands of people's lives. No other kind of workout can give you the same type of flexibility and strength benefits in a non-impact format that also provides such amazing transformations in only 2 months.
Although it is not implicitly stated in the workout descriptions, there is a gradual progression in the nine DVD workouts. Carefully follow the workout calendar Chalene has written, instead of picking out whichever DVD you think is best for you. After you have worked your way through all of them, and graduated from the 60 day program, you will be able to pick and choose which one to do.
Phases
Although there are no specific phases or beginner workouts identified, the video workouts do increase in difficulty. Follow the PiYo workout calendar carefully and use the modifications suggested until you can complete the exercises as prescribed.
The PiYo workout calendar will tell you exactly which one you need to do on each day of the 8 week plan. The first three workouts are essentially the first phase of the PiYo program.
The first workout is called "Align: The Fundamentals." Align is a 40 minute teaching video that instructs you on proper posture and guides you through the safest and best form for the most important PiYo movements.
The second workout is called "Define: Lower Body." As the name implies, it focuses mainly on lower body moves. The purpose of this lower body targeted workout is to gradually increase your flexibility and strengthen your legs in preparation for the more challenging workouts to come.
Next is "Define: Upper Body." Once again, you will be learning the most common upper body PiYo moves and combinations which will help you strengthen your upper body and core while focusing on safe form.
Then you'll have the chance to put it all together in the fourth workout called, "Sweat." This 35 minute training session will give you a full body workout, complete with fast paced yoga flows and bodyweight resistance exercises that include push ups and lunges.
Then you move back to a slower paced workout that focuses more on strengthening your upper body muscle groups. Workout number four is "Core" and in it, you will go through a variety of standing, on the floor, and seated core and back exercises that will challenge people of every fitness level.
The "Buns" workout  focuses on the legs and glutes. This workout will help you lift and tighten your backside while also giving you a gentle cardio workout through a combination of bodyweight strength exercises like lunges interspersed with bodyweight cardio moves such as burpees. This workout is done partly standing and on the floor.
If you're looking for a high intensity interval training workout, you'll like "Strength Intervals." It gives you 25 minutes of bodyweight strength movements in between low impact cardio intervals such as running on the spot. There are also beginner, no impact modifications demonstrated.
You can't get anymore PiYo than "Drench."  This 45 minute video will challenge your endurance, core, legs, upper body strength, and flexibility with no shoes required.
"Sculpt" is a 30 minute workout complete with no impact bodyweight stretch and resistance movements that you can do without shoes on. You'll need a chair for the last part of the strength exercises.
Lastly, you'll get 35 minutes of full body, core-focused work, with next to no standing up. With "Hardcore on the Floor" you'll be burning fat and sculpting your muscles, not merely lying on the floor.
After you've completed the full 8 week program as outlined in the training calendar, you'll have the strength and ability to choose whichever workout you want.
Money Back Guarantee
Money back guarantee available: Yes
Beachbody offers a 60 day money back guarantee on their PiYo program.
Their website states if you are not completely satisfied with your results, within 60 days of your purchase, you can call Beachbody customer service. They will provide you with a return authorization number, no questions asked. However, you will not be refunded the shipping and handling charges.
Investing in Diet and Supplements
The diet costs of the PiYo "Get Lean" eating plan should not stand in the way of your health. Some users have found that their grocery costs have actually gone down as they've replaced their junk food with healthier eating and Beachbody's Shakeology.
And although this may not be the case for you, being and feeling healthier will mean fewer sick days and improved long term health.
Monthly Subscription Program
Has Monthly Subscription Program: No
There is not a monthly subscription cost for the PiYo workout program.
This is a great type of workout to add to your exercise repertoire. No matter what you do for exercise, everyone can benefit from the benefits you'll get from doing regular PiYo workouts.
As a 60 day plan, it is a great way for beginners to get into an exercise routine. PiYo workouts are no to very low impact, yet you get the benefits of  cardio without the damaging effects on your joints. The workouts are relatively short. and with Chalene's excellent guidance, you'll learn how to properly and safely move your body so you'll get stronger, increase flexibility, reduce your chance of injury, improve balance, and burn fat!
The things we like about the PiYo workouts are that they can help you establish a fitness routine if you are new to working out. The workouts are great for most beginners and those with joint injuries caused by high impact exercise. However, they may be not a great choice for those with wrist problems. If you're over 40 or have a chronic condition, always see your doctor before beginning a new workout program.
PiYo workouts are unique in that they combine flexibility with balance and strength. The workouts are enjoyable and the time passes by so quickly, you'll be surprised when your DVD session is over! Fortunately, you can combine workouts if you'd like, to get the length you want.
One of our favorite things about Beachbody plans is the option to use their free coaching program. Where else do you get one on one support from someone just like you who has been where you are and made it through a program?
PiYo is a great workout for people of all ages and abilities, and it is especially appealing to folks that find traditional yoga or pilates boring. We can assure you that you will not be standing still or holding poses endlessly with PiYo.
If you're a beginner new to regular exercise, looking to add variety to your workout routine, need to improve balance and flexibility, or if you need to take time away from traditional high impact exercises, you can't go wrong with PiYo. Backed by Beachbody and Chalene's successful track record in creating fun, innovative, and results driven workout programs, PiYo is for you!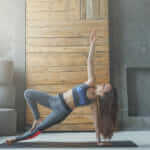 Based on our detailed review of
PiYo

We have found the below workouts to be better structured for overall fitness