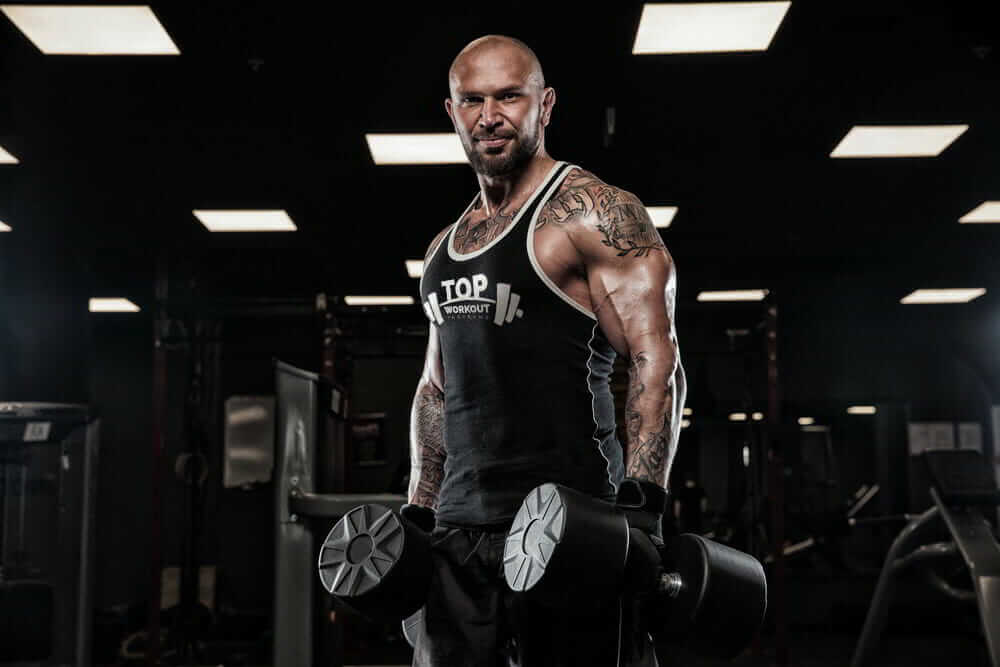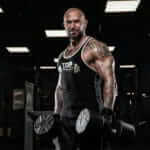 Muscle Building Workout Plans
The Complete List Rated and Reviewed
It's not uncommon for people to become frustrated with their muscle building workout plan. This is often due to impatience over slow results, or a routine that is too strenuous or difficult to complete. The sheer number of workout plans can also be overwhelming, and this can make it difficult for people to choose the one that is best for them. To help you find a muscle building program that is effective and right for your level of fitness and skill we have the top plans rated and reviewed by experienced trainers and licensed medical pros. This way you can confidently pick one that will give you the results you are looking for.
Our experts are constantly searching for the best Workouts out there. Here is our editor's Workout of choice within Muscle Building Workout Plans
Editor's choice: Truly Huge Bodybuilding Program
Muscle Building Workout Plan for Beginners, Intermediate or Advanced
The main difference between beginner, intermediate and advanced workout routines that build muscle is the level of intensity that the program starts off with.
The amount of cardio that is included in the plan will also vary depending on the plan's skill level.
A beginner's program should start off by laying the foundation, while intermediate and advanced workout routines will usually skip this step. This generally includes an introduction to basic exercises and strength building routines, along with a gradual change in your diet.
To burn away excess fat and ensure that you are ready to continue on to more strenuous and demanding workouts the next step will usually concentrate on plenty of cardio, along with an introduction to basic weight training exercises.
From there the plans are generally the same where the focus is on building and keeping lean muscle mass. The types of exercises can vary depending on the type of plan, but the overall results will remain basically the same.
If you are wondering if you need to start with a beginner's plan or can move up to an intermediate or advanced program simply think about your fitness goals and the last time you worked out.
Obviously if you are new to weight and strength training you will want to start with a beginner's program.
Top 10 Muscle Building Workout Plans
no. 1

3-12 weeks
3-5 times per week
    

no. 2

3-12 weeks
5+ times per week
    

no. 3

3-12 weeks
5+ times per week
    

no. 4

3-12 weeks
3-5 times per week
    

no. 6

3-12 weeks
3-5 times per week
    

no. 7

3-12 weeks
5+ times per week
    

no. 8

> 12 weeks
3-5 times per week
    

no. 9

3-12 weeks
5+ times per week
    

no. 10

3-12 weeks
3-5 times per week
    

Other Top Rated Workouts In This Category

Strength Training and Muscle Building Plans

For many people it just makes sense to combine strength training with muscle building. After all, you won't be able to lift weights if you don't have the necessary strength.

To make it even easier for you to combine these two training programs together, most muscle building plans already include exercises that are designed to increase your overall strength.

All of the series of reps that you are increasing your strength, along with building muscle mass. As each exercise becomes easier you can gradually increase the amount of weight that you are lifting. This can even be applied to body weight programs since these plans are also designed to increase strength and mass.

You will want to look for a four or five day workout plan that allows you to rest for at least two days. This is important if you don't want to overwork your muscles which often results in injury.

Another problem that can occur if you are pushing yourself too hard is that as your muscles break down to form new ones, they might atrophy instead. This means that you will actually be losing strength and muscle mass instead of increasing it.

Strength training programs also include plenty of cardio, and when it is performed at the beginning of the workout it is a great way to warm up.

If you are worried that cardio could burn too much fat simply limit it to 5 to 10 minutes per workout and make sure that you are getting plenty of lean protein in your diet.

Our editor's choice for this Workout ProgramOur experts are constantly searching for the best Workouts out there. Here is our editor's Workout of choice for the Muscle Building Workout Plans

Truly Huge Bodybuilding Program

Workout designed by Paul Becker

Duration: 3-12 weeks
Frequency: 3-5 times per week
Total Cost:     
  Money Back Guarantee

Fitness Goals:

Building Muscle

Fat Burning

Body Transformation

Gain Strength

Core Fitness

Muscle Building Plans with Diet

Your diet is always important, but it can be especially so when you are trying to build muscle mass. Since you are building muscle and not trying to lose weight you will want to increase your daily caloric intake. Most experienced trainers recommend eating larger portions at meal times, except after a workout.

Lean protein is key, and the best source is chicken and fish. Nuts and olive oil are good sources of healthy fat, and you want to make sure that your diet includes plenty of fruits and vegetables.

While the amount of calories you need to consume will depend on your body size, as a general rule you want each meal to provide you with 40-60 grams of protein and 40-80 grams of carbohydrates.

Carbs are necessary if you want to have plenty of energy to make it through the grueling workouts.

The best muscle building workout will still come with plenty of reps that work your entire body, though not all at once. Since most fitness plans that build muscle are four day routines, two days should be devoted to your upper body and the remainder to your lower.

You will also be during plenty of crunches and planks to ensure a strong core and muscular abs.

Muscle Building Workouts without Weights

It is actually surprisingly easy to build to build muscle without weights and not only can these workout routines be extremely effective, they are also often the best choice if you are on a tight budget.

One important fact that you will want to remember is that it is important to make sure that you are getting enough protein and carbohydrates in your diet so you have the energy you need to get through the workouts, along with the necessary building blocks to increase muscle mass.

Some of the exercises you can easily perform that will build muscle without using weights include several variations of pull-ups and sit-ups.

Hand push-ups, lunges, squats, dips and inverted rows are also effective, and when you perform several sets of reps you will soon feel your muscles starting to burn.

It is also important not to underestimate how effective simply lifting and moving your body weight can be, and not only will this increase muscle mass it is also a great form of strength training.

Check out our expert editor's choice for this Workout Program:


Truly Huge Bodybuilding Program

Muscle Building Workout Plans for Home

Almost any workout plan without weights can be done at home, but this doesn't mean that you can't use equipment. Home gyms are gaining in popularity, and there are a variety of machines that you can purchase and incorporate into your workout.

If you don't want to use your body weight, then there are plenty of programs that call for weights or even come with suggestions for the use of ordinary household items.

If you already own a weight machine then you are probably familiar with many of the muscle building routines. Home gyms often include kettle weights, barbells or free weights, and some even come equipped with a speed or heavy punching bag.

If you aren't lucky enough to have a home gym you can also incorporate several household items into your workout routine.

You might also want to choose a home workout plan that comes with an easy to follow diet just to make it a little easier to ensure that you are getting the nutrition that you need.

Muscle Building Workout Plans with Equipment

It can be a little easier to gain muscle with equipment simply because it often takes the guesswork out of trying to decide if you are lifting enough weight. 

For some people using equipment can also be safer since you do know exactly what you are lifting. 

Some workout plans can be done at the gym, and since most already have their equipment set up in a circuit you just simply move from one machine to another. If you already have equipment at home then you can work out in privacy, and for some people this is always preferable.

If you are planning on using machines and equipment you should expect routines to include resistance bands, kettle and free weights, barbells, dumbbells and even rowing machines.

As with any other muscle building workout plan you will want to make sure that you are giving yourself plenty of time to rest, along with getting plenty of protein and carbohydrates in your diet.

As your workout increases in intensity so will the amount of weight you will be required to lift, and a diet high in protein, lean fat and carbs will ensure that you have the energy you need to make it through the routines.

Our Fitness Experts have ranked Truly Huge Bodybuilding Program as
the choice Workout for this Program

Don't forget to check out our expert's Workout of choice for this Program:


Truly Huge Bodybuilding Program