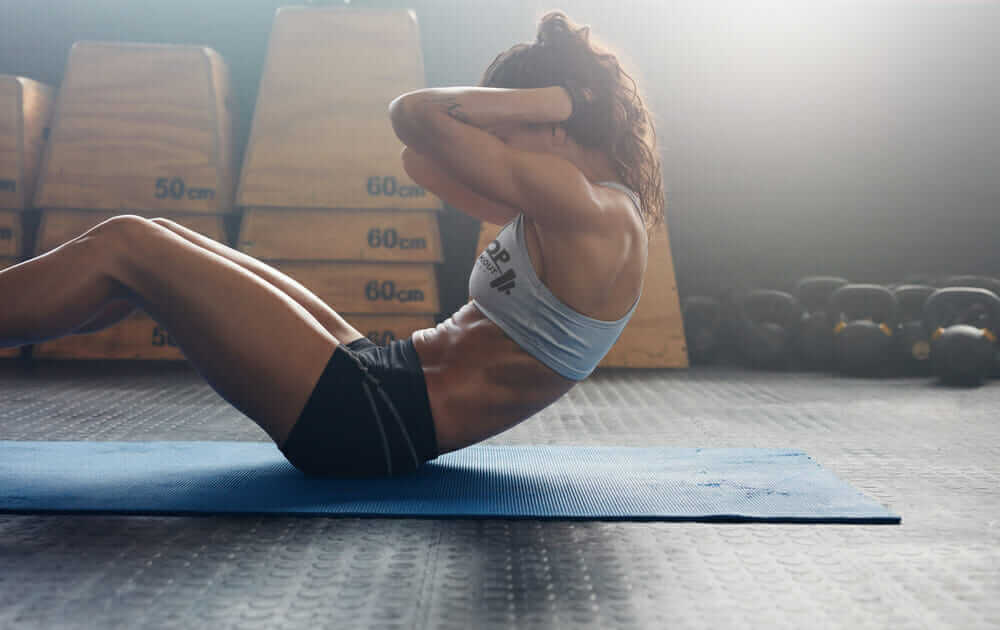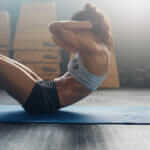 Workout Plans For Women
The Complete List Rated and Reviewed
It is not uncommon for women to feel overwhelmed when they are looking for a workout plan. Not all exercise programs are created equally, nor will they produce the same results. Sometimes this is due to a woman choosing the wrong fitness plan or picking one that simply doesn't work. To help you find the best one for your particular health needs, and to ensure that it actually works, you will find a complete list rated and reviewed below.
Our experts are constantly searching for the best Workouts out there. Here is our editor's Workout of choice within Workout Plans For Women
Editor's choice: Jen Ferruggia's Bikini Body Workout
Body type
One of the biggest mistakes women make when they are looking for a workout plan is to choose one that is not designed for their body type. This can be especially important if you are trying to improve the overall appearance of your body.
Women are typically classified into one of four body types; pear, straight, curvy and athletic. Figuring out which one you are will ensure the program recommended is perfect for you.
If you have a pear shape your bottom is wider than your top, you'll want one that tones your shoulders and arms. If you jokingly refer to yourself as a "stick" your body type is probably straight so the exercises should work on emphasizing your waist and toning your glutes. (The main muscle on your hips)
Are your hips and bust larger than your waist? If so you have a curvy shape and the best women's workout will tone all of your muscles, while paying particular attention to your arms and legs.
When your shoulders are broad and your waist narrow you have an athletic body type so you'll want a workout that firms and shapes your core muscles, along with your buttocks and thighs.
Once you know your body type not only will it be easier to find a workout program that improves the appearance of your natural shape, it will also narrow down your choices if you just want to tone, firm or strengthen a particular problem area.
Top 10 Workout Plans For Women
no. 1

3-12 weeks
5+ times per week
    

no. 2

3-12 weeks
3-5 times per week
    

no. 3

> 12 weeks
3-5 times per week
    

no. 4

3-12 weeks
3-5 times per week
    

no. 7

> 12 weeks
3-5 times per week
    

no. 8

3-12 weeks
3-5 times per week
    

no. 9

3-12 weeks
5+ times per week
    

no. 10

3-12 weeks
3-5 times per week
    

Other Top Rated Workouts In This Category

Transformation Workouts

Women looking to improve or even change the appearance of their body might want to consider a transformation workout plan. Unlike other types, these programs concentrate on building and toning all of the muscles in your body from your shoulders down to your calves.

These fitness routines are typically broken down into stages, with the most effective and safest ones for women taking up to a year to complete. This means that you won't suddenly wake up one morning with firm buttocks and a flat stomach, but you can achieve these positive results if you are willing to devote the time and effect.

You can find them broken down into week or month long segments, and the right one for you will often depend on the results you are trying to achieve, along with the amount of time you want to spend on the plan.

It is important to remember that in order for the great results to last it will be necessary to continue exercising and eating healthy or else you might find yourself having to start the workout plan all over again.

Our editor's choice for this Workout ProgramOur experts are constantly searching for the best Workouts out there. Here is our editor's Workout of choice for the Workout Plans For Women

Jen Ferruggia's Bikini Body Workout

Workout designed by Jen Ferruggia

Duration: 3-12 weeks
Frequency: 5+ times per week
Total Cost:     
  Money Back Guarantee

Fitness Goals:

Building Muscle

Fat Burning

Body Transformation

Bikini Body

Lift Breasts

After nursing or simply due to the natural aging process you might start to notice your breasts starting to sag. While push-up bras can improve the appearance of your shape, they are not always comfortable to wear.

Workouts that focus on your chest area can give you the "lift" that you want, and these plans are definitely safer than undergoing breast surgery.

The best one for women looking to lift sagging breasts will include a series of chest exercises that are designed to strengthen those muscles.

Butt Workouts

Women whether they are 20 or 50 are often looking to transform the buttocks and the right workout plan for them will focus on their glutes.

When these hips muscles are toned and strengthen your buttocks will get the lift and rounded shape that is sure to turn heads. When you are trying to transform your rear you will want to look for a fitness plan that includes plenty of squats.

Check out our expert editor's choice for this Workout Program:


Jen Ferruggia's Bikini Body Workout

Get in Shape- slightly, moderately and totally out of shape

Women over 50 and younger often just want to get in shape, and choosing an exercise program can be daunting. The good news is that the best rated are classified by duration and intensity, and this will make it easier for you to pick the right one.

If you are only slightly out of shape a women's workout plan that is designed to be completed in a few weeks will have you back in peak fitness. If you are moderately out of shape you'll want it to be structured to last for a few months, gradually increasing in intensity.

For those who are trying to get into shape for the first time or women that have neglected their physical fitness a workout plan that is designed to be completed over several months, sometimes up to a year, will be the best choice for you.

These fitness routines will start off slow, with basic exercises, gradually increasing in intensity. It is always important to choose a top women's workout plan based on your own fitness level to prevent injuries and other health complications.

Weight Training

There are several reasons why women often look for a weight training program that includes improving their cardio and overall health. These plans will also tone and sculpt muscles, while improving upper and lower body strength.

The best ones will have the exercises clearly outlined, along with making time for much needed rest. This is particularly important when you are working on toning and strengthening muscles since they do require time to rest and heal.

It should also gradually increase in intensity, along with the amount of weight you are exercising with. For the best results, it will also include several minutes of cardio.

Our Fitness Experts have ranked Jen Ferruggia's Bikini Body Workout as
the choice Workout for this Program

Don't forget to check out our expert's Workout of choice for this Program:


Jen Ferruggia's Bikini Body Workout