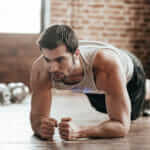 Workout designed by
Shin Ohtake
The Max Workout program promises fast, simple, and effective fat loss workouts.

Max Workouts was designed by Shin Ohtake. Born in Tokyo, Shin has lived in various cities around the world. His education includes a university biochemistry degree and a doctorate degree from chiropractic school.

Shin's also a lifelong athlete who's been involved in track and field, competitive swimming, and he's been coached by world-renowned strength and conditioning expert, Charles Poliquin.
Shin Ohtake has used his more than 20 years of education and training to design the Max Workouts program.
Duration: 3-12 weeks
Frequency: 3-5 times per week
Total Cost:     
  Money Back Guarantee
Workout Program Achievements
Top 3 Achievements for MAX Workouts
Our experts do not recommend MAX Workouts.
Here are some better alternative workout programs
Introducing the MAX Workouts by Shin Ohtake
Max Workouts includes four downloadable PDF books.
1. The main manual is appropriately named "Max Workouts." In this ebook, Shin details his training philosophy and explains what makes Max Workouts unique. The main workouts for the program are also explained and written out in this book. Written and photo exercise descriptions are provided along with live links for you to click on to view each workout in video format.
2. The Muscle Recovery Guide – a 34 page ebook which educates you on the importance of muscle recovery. You will get a full body foam rolling plan which will take you approximately 5-10 minutes, depending on which of your muscles need the most attention. Shin tells you the best time to use the foam rolling muscle recovery protocol. Foam rolling has been shown to improve muscular health, relieve soreness, prevent injury, and help you recover faster between workouts.
3. The Lean Body Diet – the complete diet plan for Max Workouts. This ebook includes 68 pages of information which details Shin's nutritional philosophy, shows you how to calculate your daily nutritional requirements, and includes a 12-week macro counting plan to coincide with the 12 weeks worth of Max Workouts.
4. Bodyweight Workouts, "Stay fit at home or on the go!" – a 4 week bodyweight workout program that you can use in place of your regular Max Workout or when you don't have access to dumbbells. Although some people view bodyweight exercises as easy, these workouts are not designed for beginners. You will need a pull-up bar for some of the bodyweight workouts.
Our experts do not recommend MAX Workouts.

Here are some better alternative workout programs:
Program Duration
The Max Workout program is designed to be a 90-day or 12-week long program. If you're a complete beginner, it would do wise to follow Shin's advice and begin with the extra 3 weeks of beginner workouts provided before you jump into Level 1.
This will allow your body to gently become accustomed to moving more which should reduce the amount of soreness that is associated with beginning a new exercise program.
Shin does not believe in the "no pain, no gain" philosophy. If you find you are too sore after a particular workout, chances are you pushed yourself too hard and a day of rest (that is, a day without a workout) is recommended.
Accessibility
Max Workouts are available as an online training program only. You can purchase the program online and then access it via the internet. Max Workouts has been around since 2008 and should be available indefinitely.
You will be able to view Max Workouts on a computer, phone, or tablet. It is recommended that you download each of the digital books onto a computer.
If you choose, you can also print off the ebooks if you find it easier to read and access the workouts in a printed format.
When you're reviewing the written workouts, you'll be able to click a link in the PDF ebook which will show you a video explaining each of the exercises in the workout. It is recommended that you watch each video before attempting the workout.
Gender Focus – Either
Shin Ohtake has designed Max Workouts for both men and women. There are no specific gender guidelines or exercises in Max Workouts for men or women.
Both men and women who need to lose fat and improve their fitness levels will benefit from Max Workouts. Shin's fitness philosophy does not revolve around specific male or female hormones, but rather Growth Hormone, which both women and men naturally produce.
As far as physical appearance goes, these workouts do not highlight the differences in the male or female body. Rather, Max Workouts will leave women with a leaner physique and men with a stronger look since they have the testosterone levels needed for producing muscle definition.
Shin goes into more detail about how men's and women's bodies will respond to the Max Workouts on the FAQ page within the maxworkouts website .
Age Group
=> 20 years but
=> 30 years but
=> 40 years but
=> 50 years but
There are no age specifications given, but these workouts will appeal most to time-crunched adults who are looking for a way to lose fat and improve their fitness. They are also designed to help combat "middle aged spread," typically found in adults over the age of 35.
Max Workouts are designed for any adult who is looking for a convenient fat loss program. However, Shin emphasizes the fact that his workouts are designed to improve your appearance by making you look as much as 10 years younger.
Body Type (BMI) Fit
Over-Weight (Body Mass Index 25 to 29.9)
Obese (Body Mass Index 30 to 34.9)
Extremely Obese (Body Mass Index => 35)
The Max Workout program can work for most body types, but it specifically targets those people who have excess fat. This is not a weight gain program.
The emphasis is not on building muscle, but rather, burning fat through intense exercise and a strict diet. It is not recommended for someone who is underweight.
A variety of people have provided personal testimonials for Shin's program. A 315-pound man achieved amazing fat loss results, losing 80 pounds after 12 weeks. A 50-year-old fitness trainer improved his fitness levels, saying he'd never felt more "ripped".
One fit mom got leaner, exposing her ab muscles, aka "six pack",  by the end of the 90-day program. This program has helped a variety of people of various sizes and backgrounds to lose fat quickly.
As far as Body Mass Index (BMI) goes, Max Workouts are specifically tailored for people with a BMI of 25 or over.
Body Mass Index is a primitive way to estimate one's body fat percentage. It takes into account a person's height and weight, and, regardless of age or gender, gives you a number from 12 (underweight) to 42 (extremely obese).
Rather than using BMI to predict your health, you can use the body fat calculator Shin provides in his Max Workouts ebook.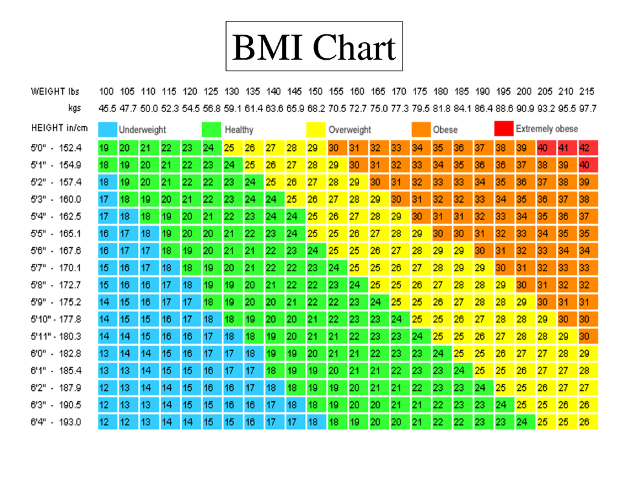 Exercise Type(s)
Max Workouts include two main exercise types: weightlifting workouts and cardiovascular workouts, with an additional recommended segment on muscle recovery, ie. foam rolling.
First of all, it's important to note that each workout in Max Workouts is short and intense. Shin Ohtake's fat loss philosophy is based on exercise intensity, not the length of an exercise session or how many calories you burn when you're training.
Each week is scheduled with two different kinds of workouts – weightlifting and cardiovascular exercise. Muscle recovery sessions are for those who feel they need them, due to old injuries or lingering muscle soreness.
Each weightlifting workout in Max Workouts does not contain a large number of exercises. Aside from the warm-ups, some workouts have only two different exercises in them. Others have three or four exercises that you move through, followed by timed rest periods.
These movements, known as compound exercises, are designed to challenge your entire body.
The end result of this type of weightlifting workout is that it triggers an "after-burn" effect, known scientifically as "excess post-exercise oxygen consumption", or EPOC. During EPOC, the body works hard and "burns" more calories in order to repair and replenish the muscles.
The cardiovascular workouts are again short and intense, taking a half hour or less including warm-up and cool down. These kinds of cardio workouts have been shown to improve both athletic performance and physical appearance.
An additional guide with optional bodyweight workouts, which are great alternatives for when a gym or dumbbell weights are not handy, are not  included in this weekly schedule, but rather have their own 4 week schedule.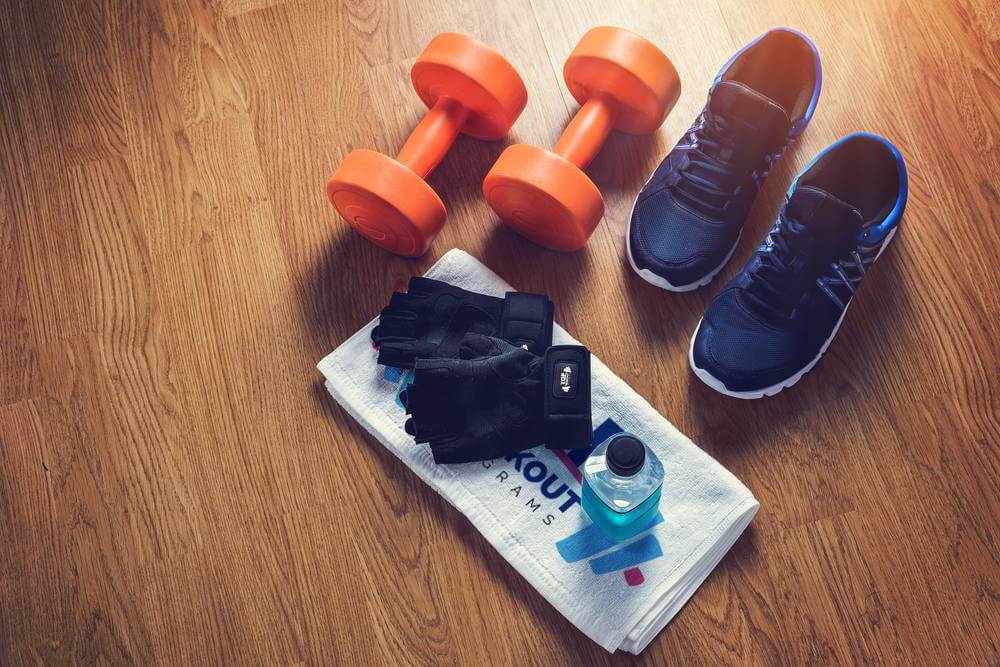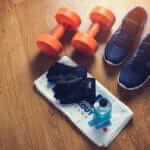 MAX Workouts
is not being recommended

See what our experts suggest instead
As the program advertises, the Max Workout system is meant to first and foremost burn fat.
As a result of the fat burning workouts, you will also naturally build muscle, increase the ease of your day to day activities (ie. functional fitness), and your body will undergo a transformation.
Depending on the amount of excess fat you have to lose, you might end up with a very dramatic body transformation by the time 12 weeks is up.
Max Workouts are effective in delivering fat loss because they are focused around the scientifically proven method of EPOC, or excess post exercise oxygen consumption. According to Shin, during EPOC after high intensity exercise – specifically exercise that raises one's heart rate to maximum levels for brief periods of time – our bodies burn a higher amount of calories than normal for up to 48 hours.
This extra calorie consumption is only one small part of EPOC. EPOC also involves all the other processes the body goes through in order to bring itself back to a resting state, ie. homeostasis, which also has a positive effect on fat loss.
In order to achieve a high level of EPOC, which results in fat burning, you must be willing to push your body to its maximum limits in each workout.
Shin has designed the Max Workouts to do just that, but not in a way that will leave you unable to recover before the next workout. Max Workouts are intense but they are also short.
Single Vs Group
Max Workouts is a workout system that has been designed to be done alone.
In the ebook, Shin Ohtake states that it is not advisable to do the workouts with a buddy because, due to the intense nature of the workouts, you stand the chance of losing the benefits of the workout.
If you're standing around waiting for the equipment you need, your workout intensity will drop dramatically. Once workout intensity drops, so does your body's ability to burn fat.
Workout Location
At home and/or using equipment at a gym
You can do the weightlifting part of the Max Workouts at home or in a gym. If you have the equipment at home, it is best to do the weight workouts there.
At the gym, you may have to deal with waiting for equipment, which immediately negates the purpose of the workout. It would be better to make do with what you have at home rather than standing around the gym because you have to wait for the pull-up bar. That being said, you may find the gym a better alternative on cardio workouts days since it probably has more cardio equipment.
Max Workouts also comes with a set of 12 Bodyweight workouts. These are great for when you're travelling and don't have your weights with you, but they do include pull-ups.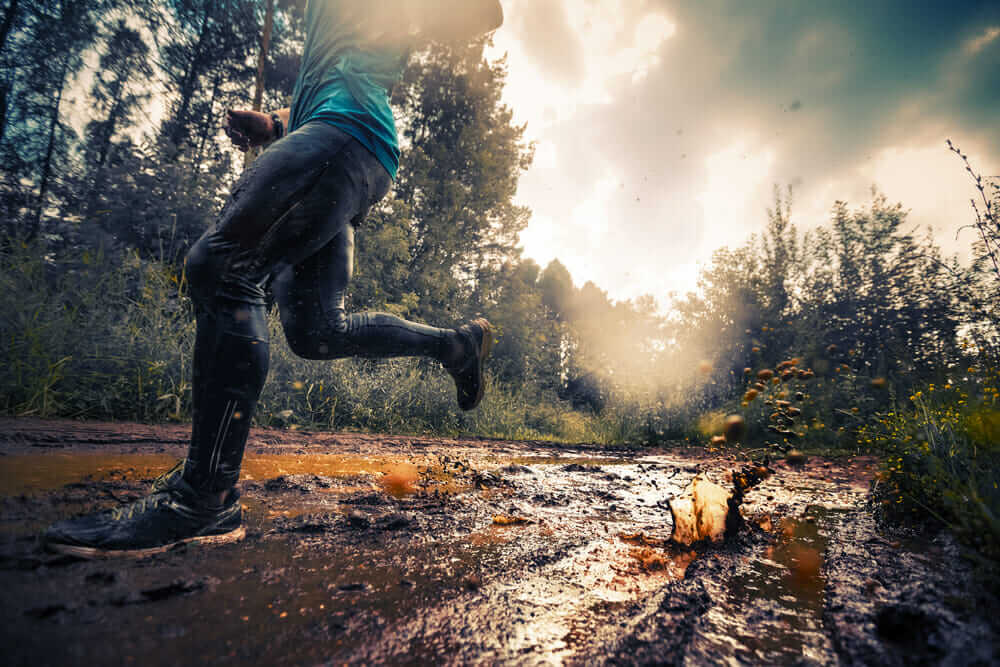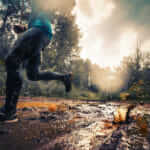 MAX Workouts
is not being recommended

See what our experts suggest instead
Workout Equipment
Yes - simple and portable equipment
For Max Workouts, you'll need some basic weight lifting equipment including:
dumbbells,

barbell, weight plates, and a squat rack (all optional), and

a pull-up bar or equivalent.
The absolute bare minimum pieces of equipment that you will need are several pairs of dumbbells in various weights as outlined in the main Max Workout ebook.
If you can't do a pull-up, you won't need a pull-up bar. There are alternative exercises suggested for nearly every exercise, including pull-ups. One alternative exercise is an inverted row, so you would need to have a set-up to accommodate that specific exercise. Another pull-up exercise alternative includes a weight bench.
For the cardiovascular workouts, you can use your choice of cardio machine. The easiest and most effective cardio machine that Shin recommends is a stationary bike.
However, treadmills, elliptical machines, rowers, and climbers will also work. Additionally, you can perform cardio intervals outside on a track or using a skipping rope.
To get the most out of Max Workouts, you will need to consider investing in most of these accessories:
a stopwatch to time rest intervals between weightlifting sets or circuits;

an interval timer such as Gymboss, mainly for the cardiovascular workouts;

a resistance band should you need assistance with pull-ups and you have a pull-up bar;

a lightweight stick, (or a body bar, wooden dowel, broomstick, or towel) for warm up exercises;

a bench, for those who may use it for exercise substitutions or alternatives;

a box for step-ups (also an exercise substitution);

a swiss ball, for optional ab work;

a medicine ball, for optional ab work;

a yoga mat or similar for floor work, which include planks and push ups, and also muscle recovery;

a foam roller or thick PVC pipe for the muscle recovery program.
Frequency
At the bare minimum, Max Workouts requires you to workout three times a week.
Rest days are offered on alternate days if you need them. If you don't need them, you can perform two to three cardiovascular interval workouts three times a week or an active recovery workout once a week. You will get a minimum of one rest day every week.
There is no set time of day when you will need to workout.
A general recommendation is to find a chunk of time that is consistent from day to day where you can commit to doing your workouts. Following a set schedule helps you get into the habit of working out, thereby reducing the need to mentally prepare yourself before each workout.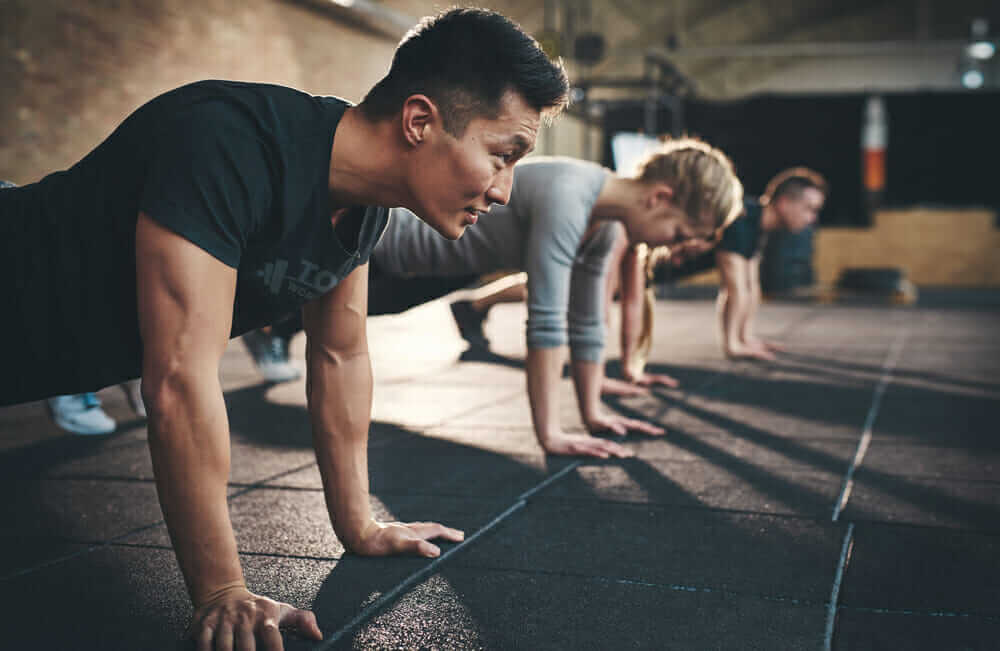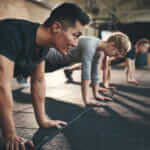 Our experts have reviewed the
MAX Workouts

and are instead recommending the below workouts
Discipline
Follow required program regime strictly to get results
Max Workouts does require its participants to stick to a regular workout schedule.
However, because the workouts are short and straight-forward, it may not be as difficult as some other workout programs to commit to the regime. That is to say, the workouts look easy on paper.
More discipline will be required as you continue on with the program because the diet plan suggests an aggressive carbohydrate decline which will negatively affect your energy levels.
If you're able to stick to the workouts and diet plan as outlined, results should come very quickly, which will help you stay motivated and increase your desire to stick with it.
Customization
Shin Ohtake has provided a modification for nearly every exercise in Max Workouts.
Whether you don't have the equipment or you find a particular exercise too hard (for example, pull-ups), Shin offers at least one alternative that you will be able to use as a substitute.
Shin also takes into consideration people's individual fitness levels. He offers suggestions on where to start with dumbbell weights. He also tells you how you can customize your rest periods to accommodate your cardiovascular capacity.
Lastly, there is also the option of how many rounds you will do. Beginners are encouraged to start at a place that is manageable and increase their intensity levels as they get stronger.
Optimal Diet Options
Diet changes required: Yes
The optimal diet recommended by the Max Workouts' founder Shin Ohtake is a progressively low carb eating plan. Ohtake outlines his nutrition philosophy in the Lean Body Diet ebook included in the Max Workouts package.
Shin believes that the typical North American food pyramid is upside down. Rather than filling up on grains, sugar, and gluten-filled carbohydrates, we should instead be focusing on proteins, healthy fats, and vegetables.
He believes that the carbohydrate-triggered release of insulin is what causes fat storage. To combat weight gain from eating too many carbs, Shin shows you how to calculate your daily caloric needs and from there, how to calculate the right amount of  protein, fat, and carbohydrates you need, then further how to divide them into three meals and two snacks.
Over the course of the four exercise levels, you will use your daily caloric needs to calculate how much of each macronutrient (protein, fat, carbohydrates) you will need, according to Shin's prescription.
Overall, the Max Workouts Lean Body Diet program includes the regular healthy eating recommendations such as eliminating sugar, not eating out, eating more organic and locally sourced vegetables, fruit, and lean protein, eating healthy fats, and monitoring your calorie and water intake.
Shin also encourages the complete elimination of both gluten and dairy, except for the specific whey protein powder he recommends. He provides a chart of approved protein, fat, and carbohydrate choices which also includes calorie counts and other nutritional details.
After you enter Level 2 of the diet (which coincides with Level 2 workouts), you will be given the opportunity of one cheat day each week. This weekly cheat day continues on through to the end of Level 4. By this point at the beginning of week 2, your carbohydrate counts have dropped from when you began the program.
A cheat day once a week is thought to help with mentally staying on track with the diet the other 6 days a week as well "reset your weight loss hormones."
Supplements
Shin Ohtake talks about the supplements he himself takes and therefore recommends in the Max Workouts Lean Body Diet ebook.
These supplements include sea salt; omega 3s in the form of krill oil; enzymes and probiotics for improved digestion; whey protein powder, specifically a low carb variety offered by a specific supplement company; and BCAAs, that is, branch chain amino acids.
Sea salt is a mineral that contains more than just the sodium chloride found in store-bought table salt. Sea salt that is unprocessed, unrefined, and unbleached contains other essential minerals to our diet and is said to be a healthier option than regular salt. Shin says that salt is vital when you are eating a low carb diet but he doesn't specify why.
The primary role of omega 3 fatty acids is to reduce and/or prevent inflammation.
Digestive enzymes are particularly important for people who are older. These kinds of enzymes help break down food better and reduce the chance – or can help eliminate – nutritional deficiencies. Digestive enzymes benefit the upper gastrointestinal workings and probiotics are most beneficial for the lower gastrointestinal digestion processes.
Protein powder is one way to ensure you get enough protein in each day. Branch chain amino acids are important for maintaining your lean muscle, especially as you age. Taking the two supplements together is an effective way to provide your muscles with enough protein to recover and rebuild between workouts.
Supplement Brand
Supplements Brands Recommended: Yes
Max Workouts and Shin Ohtake recommend BioTrust for three specific supplements – low carb protein powder, krill oil, and branch chain amino acids (BCAAs).
BioTrust is run by nutritionists and the products have been approved by a wide variety of professionals, including researchers, chemists, well-known fitness trainers, and medical doctors.
BioTrust products are only available online and they are shipped directly to your door. BioTrust stands behind their products with a 1-year money back guarantee. Another selling point of BioTrust is that you can buy in bulk; that is buying more than one container of a supplement at one time, thereby saving money.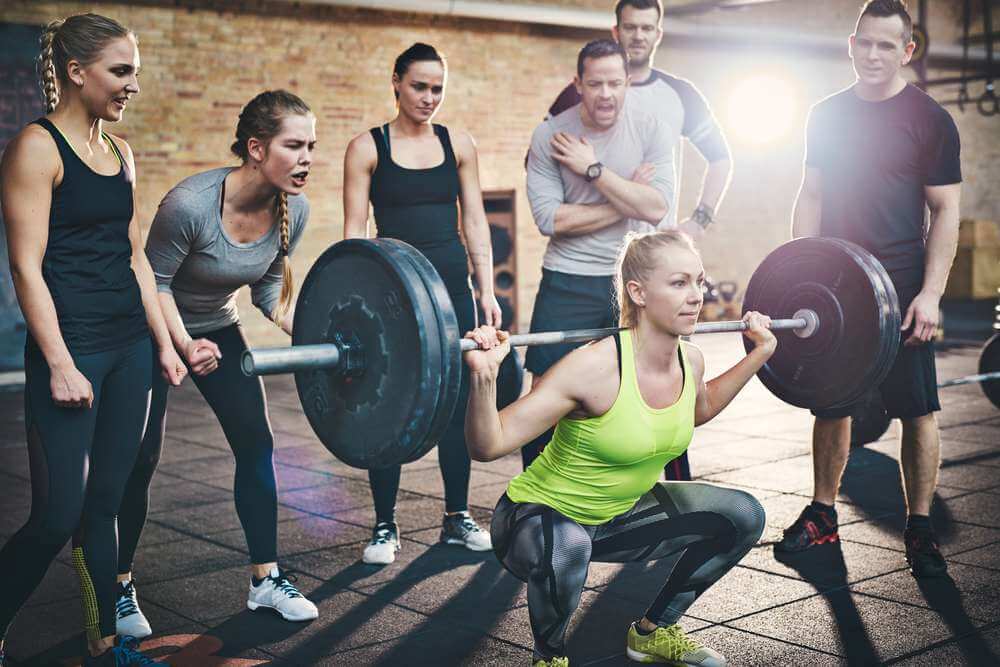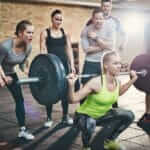 Workout Program Support
The Max Workout ebooks do not provide any information on how to obtain support. However, we have found these five ways for you to get help:
Max Workouts Facebook page – you can message Max Workouts on their Facebook page. Although this page is not updated regularly, you do have the option of sending a private message through this well-known social media platform.
The Max Workouts website – there is a FAQ (frequently asked questions) page, which may be helpful in answering your questions.
The Max Workouts website – there is a contact form where you can directly message customer support at Max Workouts. The website specifies that you can expect a reply to your message within one to two business days.
Snail Mail – the Max Workouts website also has a "snail mail" mailing address for Shin Ohtake/Max Workouts.
Max Workouts Club – Shin Ohtake offers an online member resource called Max Workout Club. You would need to pay a monthly subscription fee and in return, you will have access to fitness and nutrition articles written by Shin, personal support, as well as support within the member forums.
Our experts do not recommend MAX Workouts.
Check out these alternative programs instead.
User Testimonials
As one would expect, the Max Workouts reviews included in the program are all positive and quite dramatic.
Here is a sampling from the three pages of reviews included in the ebook:
"3 months ago I weighed 315 lbs and today I am 230 lbs and it is thanks to this program. MAX Workouts has changed my life drastically."
"As an (sic) ex-pro rugby player my body is getting back in shape at shocking speed doing your workouts, in fact I have lost 20 kg…"
"In five weeks I have lost 5 lbs, and 2" on my waist. I just received my lipid panel back from my physician, and after just 5 weeks on the program and adhering to a lean protein, balanced diet I have cut my total cholesterol from 204 to 149…"
"I have never been able to see such amazing results in such a short time! Time spent in the gym has gone from at least 90 minutes per day down to just half an hour…"
These reviews come from a wide variety of people. From young moms to older folks in their sixties, from people who workout at home to those who are impressing others in the gym with their Max Workouts.
More reviews from men and women of all ages and walks of life can be easily found on the Max Workouts sales page.
Other User Testimonials
When you look at online review of Max Workouts, you'll find that they are quite varied.
It's important to note that the some of the negative reviews come from people who didn't actually purchase the program, but have based their opinion on other people's reviews as well as the Max Workouts sales page.
The negative reviews say that the workouts are too boring, the science is not reliable, the ebooks are too complicated, and the extra fees for the monthly subscription are too expensive. Aside from the monthly subscription fee which you do not need to purchase in order to view the workout videos, these issues are all relative.
There are only three ebooks in the program and they are no different than any other ebook reviewed by Top Workout Programs.
Second, every person is different. Not every workout program and diet plan will be right for an individual, and fortunately, there are enough choices available for the consumer to make a decision based on their own preferences and needs.
If you find you do not like the workouts or the Lean Body Diet, you can simply ask for a a refund within the 90-day period of time.
The positive reviews state that the workouts are indeed effective for fat loss, the science behind it is solid and valid, and Shin is someone to be trusted. Many other successful online trainers have based their workouts on the same fat loss and exercise principles that Shin has with Max Workouts.
Positive reviews also acknowledge the value of the Muscle Recovery Guide, something that is unique to the Max Workouts program.
Workout Phases Overview
Max Workouts is a comprehensive workout plan for everyone from the beginner to the experienced exerciser. Max Workouts is also a time-smart exercise plan.
These workouts will not waste your time. They are not designed to leave you sore and unable to move the next day. Max Workouts are based on Shin Ohtake's more than 20 years of education and personal experience and is backed by science and many personal testimonies.
Shin stresses the importance of listening to your body. He has allotted up to four rest days a week, should you need them.
Phases
Beginners should start the Max Workout program with the recommended 3 weeks of introductory workouts. They are designed to ease you into working out with bodyweight exercises that can still be challenging but won't put extra stress on the average person's body.
The beginner workout plan is three bodyweight workouts done three times a week. It also includes one or two days of active recovery a week, but no cardiovascular intervals. Each workout will take between 10 and 15 minutes each, while the active recovery sessions should be between 40 and 60 minutes of easy to moderately intense activity.
If you have some experience in the gym and you don't feel like you need three weeks of the Beginner Program, you can begin with Level 1.
Max Workouts Level 1 is three weeks long. You'll have three different weight lifting workouts and three cardiovascular interval training workouts. A detailed schedule is provided which will tell you which workout to do on which day of the week.
Over the course of the three weeks, you will increase the intensity of the workout each time you repeat it, either by reducing your rest times and/or increasing your weight load.
Level 1 also has an optional ab/core conditioning circuit that you can do after each weightlifting workout. Shin states that these are not mandatory to getting visible abs.
After you complete three weeks of Level 1 Max Workouts, you'll immediately transition into Level 2.
You will get three brand new weightlifting routines and three new cardiovascular interval training workouts. As well, there will be a new set of optional ab/core conditioning exercises.
Rather than performing two cardio interval workouts as in Level 1, Level 2 will suggest that you aim for three cardio intervals workouts a week. Active recovery or rest is also an option that can be used in place of each cardio workout should you need it.
Level 3 of Max Workouts follows the same pattern as Level 2.
You will have three new weightlifting routines. For the cardio interval training workouts, rather than sticking to only three variations, you'll have six different interval workouts.
As always, cardio intervals are optional and can be substituted with an active recovery session or a day off (rest).
More challenging workouts are prescribed for the fourth level of Max Workouts. Level 4 provides a brand new set of three weightlifting workouts to rotate through each week and a mix-up on the cardio intervals you've already done.
By this phase, you will have seen a huge improvement in your fitness levels if you've kept up with the workouts regime as prescribed.
If you enjoy Shin Ohtake's Max Workouts, you can purchase a membership for the Max Workout Club once you're done the 12 week program.
The Max Workout Club will provide a brand new workout every 3 weeks along with access to forums, fitness and nutrition articles written by Shin, and ongoing support.
Money Back Guarantee
Money back guarantee available: Yes
Max Workouts is backed by Shin's 90 day, no-questions-asked, money back guarantee as written on the Max Workouts website.
If you're not sure whether or not this program is for you, you can feel free to test it out for 90 days before making up your mind. Shin promises a hassle-free money return if you're not happy with his program.
That being said, it is always best to reach out personally to Max Workouts customer service and ensure the money back guarantee is still valid.
Investing in Diet and Supplements
Depending on how you're currently eating, you may or may not spend more money on food and supplements for this program.
If you choose to avoid eating out all together, you will likely end up saving money. There are no abnormally high diet or supplement requirements and they should all be considered as optional.
Monthly Subscription Program
Has Monthly Subscription Program: No
There are no monthly subscription costs to the 12 week Max Workout program. You will pay a one time fee before downloading the program.
However, if you decide to join the Max Workout Club, there is a monthly subscription fee of $29.95 USD to join. For that fee, you will receive personal support, a new workout cycle every three weeks, access to forums and fitness and nutrition articles, a personal fitness diary, and a video library.
Max Workouts is a complete 12-week workout and eating system. And as with every other workout program available, it might not be the right workout and diet program for you.
Here's who we feel Max Workouts would be a great fit for: someone who likes getting very sweaty; someone who's not afraid to push themselves mentally and physically; someone who is dedicated to the uncomfortable process of getting lean.
Max Workouts are compact and time efficient. They're relatively simple – but not easy – since most workouts consist of only three or four exercises. The workouts are easy to scale for the beginner up to the advanced athlete.
Max Workouts are not based on flimsy principles. They're backed by science and many positive testimonials. Not only is this program backed by a 100% money back guarantee, you also have the choice to purchase an ongoing monthly membership when the 90-day program is complete. You're covered at both ends!
Max Workouts are not for everyone. If you are someone who has never worked out and you're not looking for a challenge, you would probably not do well with this program.
If you have nagging, chronic injuries or a medical condition that will interfere with your ability to workout intensely a minimum of three times a week, this is not the program for you.
If you're committed to your way of eating and you don't want to give up junk food, carbohydrates, or dairy, Shin Ohtake's Lean Body Diet will not be your cup of tea  If you hate to sweat or push yourself to the point of breathlessness, you will probably not be able to lose fat the Max Workout way.
As much as we like the weightlifting workouts in the Max Workouts program, we do have a couple issues with the Lean Body eating plan.
Shin Ohtake goes so far as to say that cheat days are something you earn only if you are "good". He demands perfection with the strict eating plan for 6 days out of 7. This may work for some people, but it will not be for everyone. Use your own discretion to know if this type of plan will work for you.
If you're a time crunched person looking for a workout and diet program that isn't confusing, you'll enjoy the fat melting you'll experience when you try out Shin Ohtake's Max Workout program. However, be prepared to be uncomfortable as you progress through the 90-day program.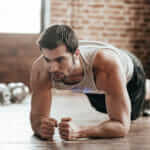 Based on our detailed review of
MAX Workouts

We have found the below workouts to be better structured for overall fitness