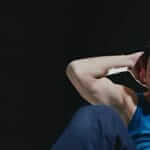 Workout Plans For Beginners
The Complete List Rated and Reviewed
If you have never been on a structured workout plan before finding one can be overwhelming. The sheer number of exercise programs geared for beginners makes choosing one difficult, and it is not uncommon for first timers to pick one simply based on celebrity endorsements. Often these plans are not designed to meet their fitness goals or are simply too confusing and inconvenient to stick with for the long term.
Just because you are new to exercising doesn't mean that you can't lose weight, tone muscles, or simply improve your overall health as long as you choose the right workout plan. In this guide you will find the top workout plans for beginners rated and reviewed by experienced personal trainers or  medical experts so you can confidently choose a fitness program that meet your needs.
Our experts are constantly searching for the best Workouts out there. Here is our editor's Workout of choice within Workout Plans For Beginners
Editor's choice: Bodyweight Burn
Beginner Workouts for Women
Even though most women are perfectly capable of completing the same workouts as men it is important to remember that this might not always be the best choice, depending on your fitness goals.
Women's bodies are built differently, and not all girls want to have bulging biceps or "6-pack" abs. This and the fact that women often want to work on improving specific areas often makes men's workout programs ill-suited for them.
This can be especially true for beginners who might still be trying to decide on whether they want a total body transformation or just want to firm their butts or tighten their abs.
The best beginner workouts for women will target several areas, instead of just one.
The focus of these programs should be on a woman's overall health and fitness, and some of the top rated ones will also call for changes in lifestyle and diet. It should start off relatively easy, gradually building in intensity.
Not only will this help prevent injury, it will also make it easier to stick with the plan. It should also cover what to do if you miss the occasional daily workout, and come with detailed instructions on how to properly perform each exercise.
Top 10 Workout Plans For Beginners
no. 1

3-12 weeks
3-5 times per week
    

no. 2

3-12 weeks
3-5 times per week
    

no. 3

> 12 weeks
3-5 times per week
    

no. 6

3-12 weeks
5+ times per week
    

no. 7

> 12 weeks
3-5 times per week
    

no. 8

3-12 weeks
3-5 times per week
    

no. 9

3-12 weeks
5+ times per week

no. 10

3-12 weeks
5+ times per week
    

Other Top Rated Workouts In This Category

Beginner Workouts for Men

When guys are looking for a top rated beginners' workout plan there are a few aspects they will want to consider. Since they are just starting out on the road to fitness the one they choose should be easy and convenient to follow. This includes being able to easily perform each exercise and follow any included meal plan.

Overall beginners' workouts are typically the same, though there are a few differences when it comes to whether they are designed for men or women.

Most of the daily workouts focus on improving stamina, strengthening and toning muscles, along with improving your general health. Once you feel confident, and have the stamina, you can move on to more advanced workout plans that concentrate on improving a specific area or skill.

Our editor's choice for this Workout ProgramOur experts are constantly searching for the best Workouts out there. Here is our editor's Workout of choice for the Workout Plans For Beginners

Bodyweight Burn

Workout designed by Adam Steer & Ryan Murdoch

Duration: 3-12 weeks
Frequency: 3-5 times per week
Total Cost:     
  Money Back Guarantee

Fitness Goals:

Building Muscle

Fat Burning

Body Transformation

Bikini Body

Gain Strength

Functional Fitness

4 Week and 8 Week Beginner Workouts

It seems like everyone is looking for instant results when it comes to their workout plans, even beginners who are just starting out.

While it is unrealistic to expect to completely transform your health or your body in a few short weeks, there are advantages to choosing a 4 or 8 week fitness plan.

If you used to work out regularly but have gotten out of the habit, these short workout plans can get you back in shape and ready to tackle more advanced programs. When it comes to beginners, a month or 2 month long program can help ensure that they stick with it. They might even discover that they actually enjoy working out.

Athletes recovering from injuries or surgery can also benefit from one of these timed workout plans.

One important tip to remember is that often shorter plans almost immediately throw you into a full body workout. If this really is your first time working out daily you might want to consider one that lasts for at least 8 weeks so you can gradually get used to the demands of the program. This can also help ensure that you stick with your chosen workout plan.

Lifting Workouts for Beginners

Beginners will want to be careful if they are searching for a lifting workout. It is easy to overestimate your strength and endurance, especially if you are a beginner. After all a 5 pound weight doesn't seem like that much, until the next day when you can't lift your arms.

Trying to impress yourself and others by lifting too much can cause painful injuries that could end up having an impact on your quality of life.

When you are looking for a lifting workout, it should start off with plenty of stretching. This will help loosen your muscles and prevent painful strains and even tears. The exercise program should start off slow and easy during the first few weeks, gradually building in intensity as your strength and stamina improves.

You will want to watch out for fitness plans that promise ripped muscles in only a couple of weeks. Not only is this potentially dangerous, it is also completely unrealistic.

Building strength, stamina and muscles will take time and hard work, especially if you are just starting out.

Beginner Workout Plans to Lose Weight

It is possible to find several effective workout plans for beginners that want to lose weight, and keep it off.

The most important thing to remember is to be wary of plans that promise weight loss of 10 pounds or more per week.

This is usually unrealistic and to achieve these astonishing results you often find that you are starving yourself, which can have a detrimental effect on your overall health. If you are constantly hungry you can also experience mood changes, along with the fact it is difficult to stick with a daily workout plan you are miserable with.

A weight loss plan for beginners will be easy and convenient to follow, from the exercises to the daily meal plans. Substitutions for certain foods that you dislike should be clearly laid out, along with a reasonable chart to follow that will help you track calories and daily nutrients consumed.

Just because you are trying to lose weight doesn't mean that it is okay to skip out on the macro and micronutrients you need to stay healthy.

The daily exercises should focus on working your entire body, especially in the beginning. As the program progress you can start concentrating on toning and firming specific areas.

You also want the daily workout routines to gradually increase in intensity to prevent injuries and ensure that it is not too hard for you to complete. If you are willing to follow the workouts and make healthy changes to your diet, you will find that it is easier than you thought to lose the weight and keep it off.

Workout Plans for Beginners at Home

Some of the best workout plans for beginners can be done at home, though you want to be careful on which one you choose.

Some home workout plans don't always take into account you might not know what a "side plank" is, and if you are asked to do a "burpee" you might feel the need to say "excuse me". These are actually common terms that you often need to be familiar with if you are going to successfully complete your daily workout routines.

If you like the idea of being able to work out in the comfort of home, at your convenience, one of these programs will probably be the best choice for you.

The best ones will come with plenty of guidance and instruction, and some top rated exercise programs will also provide you with access to their supportive and informed online community. If nothing else you will want to make sure that it comes with plenty of pictures so you can at least see how to execute a "side plank".

Our Fitness Experts have ranked Bodyweight Burn as
the choice Workout for this Program

Don't forget to check out our expert's Workout of choice for this Program:


Bodyweight Burn