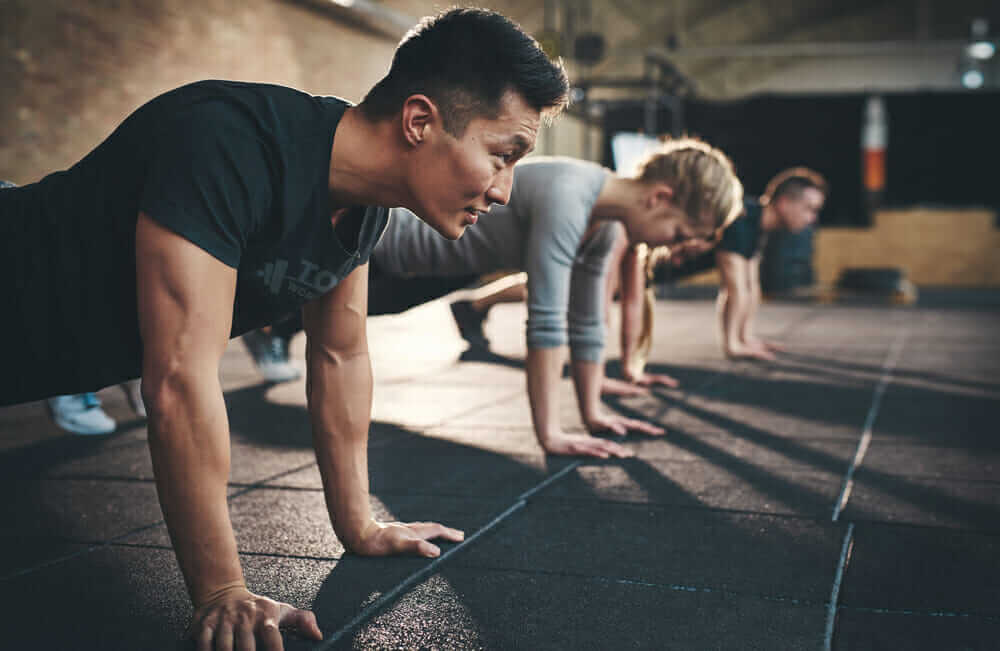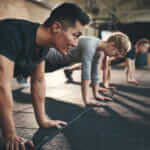 Workout Plans To Build Strength
The Complete List Rated and Reviewed
Whether you just want to be able to open tightly sealed jars at home or lift heavier weights at the next competition, a workout plan to increase strength can help you reach your goals. These supplemental programs are designed with one purpose in mind, to help you build muscle strength. There are several types of workout plans to choose from, and finding the right one can be confusing. To ensure you have all of the information you need we have the best ones rated and reviewed by experienced trainers and licensed physicians.  
Our experts are constantly searching for the best Workouts out there. Here is our editor's Workout of choice within Workout Plans To Build Strength
Editor's choice: Ben Pakulski's MI40 Foundation
Beginners' Workout Plans to Increase Strength
There are several top strength building workouts that are ideal for beginners.
Most are designed to be easy to follow, and can often be done with or without equipment.
Some also come with meal guides, which can be helpful when you are just starting out. There are a few aspects to look for to ensure you get maximum results with the least risk of injury.
The daily routines should start and end with cardio, and before the sets start you will want to do a brief warm up. Spending 5 minutes a day on cardio is one of the best ways to prevent injuries. It is also important that the daily workouts call for brief rest periods between the sets.
Some of the sets you can expect to perform will include,
Body weight squats

Push ups

Walking lunges

Dumbbell rows

Second plank

Jumping jacks
If you don't want to use equipment the weights can be easily substituted for common household items.
Top 10 Workout Plans To Build Strength
no. 1

3-12 weeks
5+ times per week
    

no. 2

3-12 weeks
5+ times per week
    

no. 3

3-12 weeks
3-5 times per week
    

no. 4

> 12 weeks
3-5 times per week
    

no. 5

3-12 weeks
5+ times per week

no. 6

3-12 weeks
3-5 times per week
    

no. 7

> 12 weeks
3-5 times per week
    

no. 8

3-12 weeks
3-5 times per week
    

no. 10

3-12 weeks
3-5 times per week
    

Other Top Rated Workouts In This Category

Full Body Strength Building Workout Plans

Before you start any full body workout it is important to make sure that it is right for your fitness level.

The last thing you want to do is start off with an advanced one before you are ready.

If you aren't sure if you're ready for an intermediate or advanced fitness plan, your primary health care provider will be able to recommend one that is right for you.

The number of daily sets and amount of weight that you start off with determines intensity level. All should start and end with cardio, and allow for periods of rest between the sets.

You can also choose to perform the reps with equipment or use household items, along with your body weight. Regardless of the intensity level most top rated full body workout programs will call for some of the following exercises,

Barbell bench press

Hanging leg raises

Barbell squats

Standing calf raises

It should spend an equal amount of time on all of your muscle groups using compound exercises to increase power and strength.

Our editor's choice for this Workout ProgramOur experts are constantly searching for the best Workouts out there. Here is our editor's Workout of choice for the Workout Plans To Build Strength

Ben Pakulski's MI40 Foundation

Workout designed by Ben Pakulski

Duration: 3-12 weeks
Frequency: 5+ times per week
Total Cost:     
  Money Back Guarantee

Fitness Goals:

Building Muscle

Fat Burning

Body Transformation

Gain Strength

Workout Plans to Increase Strength for Body Builders

Before you start any workout plan designed for bodybuilders it is important to make sure that it is safe for you. These advanced programs are fast paced, strenuous and can cause serious injury if you attempt one before you are ready.

It should also be noted that most are intended to be done with equipment, and this is because it typically produces results a little faster.

If you are not getting ready for an upcoming competition, and have the experience you could substitute your body weight for the equipment.

Some aspects you'll want to look will include at least 30 minutes of cardio 4 to 5 times a week, along with your regular warm-up and stretching exercises. The extended cardio is important if you want to continue to add muscle mass.

To ensure that your body has plenty of fuel to power through the sets your diet should contain plenty of protein and carbs. If you feel like this may be lacking you might want to consider adding a protein supplement.

 A few of the common sets in a workout plan for bodybuilders often includes,

Bench presses

Pull downs

Deadlifts

Military presses

Lunges

Jumping squats

The exercises should concentrate on a different muscle group each week to ensure maximum results. It should also allow for 1 to 2 minutes of rest between the sets to allow your body to recover.

Workout Plans to Increase Strength and Burn Fat

Even though they are not designed for weight loss, some can help you burn fat while you get stronger. Before you start one it is important to consider your fitness level. 

One of the most important aspects to look for if you want to burn fat and increase strength is that it is calls for plenty of cardio. This is where these fitness plans differ from other types. You should expect to perform plenty of cardio each day.

Since you are not trying to build muscle you should also only expect to workout 3 to 4 days a week.

You will still be performing the same sets as you find in many of the other ones geared for strength training, only you will be focusing more on cardio to burn fat. You can also choose to perform the exercises with or without equipment.

Some of the sets that you should expect to perform include,

One arm kettlebell swings

Barbell squats

Pushups

Preacher curls

Side lateral raise

Calf presses

Check out our expert editor's choice for this Workout Program:


Ben Pakulski's MI40 Foundation

Workout Plans to Increase Strength at Home

There are several top workout plans that can be done at home. You just want to be sure that the one you choose is right for your skill and fitness level. It is also recommended that before you start, you first get approval from your primary health care provider.

Most home strength training workouts  can be performed with or without equipment.

Milk jugs and sealed paint cans can double for kettle weights, and can also be attached at the end of a pole to create a barbell. Regardless of whether you use equipment or your body weight there are a few aspects that you will want to look for.

Access to an online community can provide support and encouragement, along with helpful tips and answers to commonly asked questions.

Meal plans are always helpful, especially if you are trying to maintain mass muscle or burn extra fat. The daily routines should start and end with cardio, regardless of the type of sets you are performing.

The sets will vary with the type of exercise plan, but all of your muscle groups should be targeted.

5 x 5 Workout Plans to Increase Strength

If you are trying to gain muscle mass or lift heavier weights and seem to have plateaued, a 5 x 5 workout plan might be the best choice for you.

It should be noted that this routine is tough, and it is not designed for beginners or all intermediate lifters.

If it is right for you then there are a few aspects to look for.

The program should be completed in 7 to 9 week, depending on your goals and skill level. For the best results most experienced trainers recommend following a 3 day schedule, with sets that target all of your muscles.

You also want the daily routines to start and end with cardio, along with warmups and stretches. It is also important that the workout plan allows for a couple of minutes of rest after each set.

Some of the exercises that should be included,

Barbell bench press

Sit-ups

Cable lying triceps extension

Military press

Crunches

Bench dips

Our Fitness Experts have ranked Ben Pakulski's MI40 Foundation as
the choice Workout for this Program

Don't forget to check out our expert's Workout of choice for this Program:


Ben Pakulski's MI40 Foundation