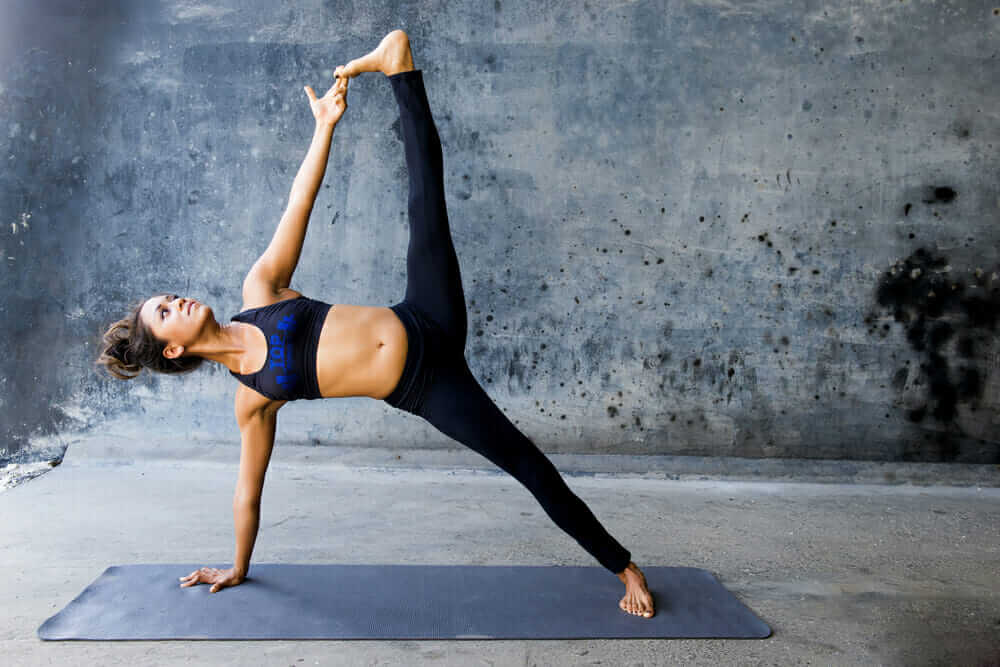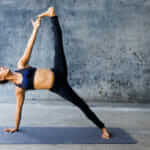 Workout designed by
Zoe Bray-Cotton
The yoga fad is sweeping the nation. Just take a look at Instagram and you are sure to find and maybe even follow more than a few impressive yogis. Pictures of effortless headstands and pretzel poses on a beautiful beach set the bar pretty high. Though yoga has been around for thousands of years, it is a practice that many people shy away from, thinking they are not flexible enough or strong enough. Enter: Yoga Burn. A program designed for your journey into yoga that will not only improve your flexibility and strength, but trim some inches along the way.
Duration: 3-12 weeks
Frequency: 3-5 times per week
Total Cost:     
  Money Back Guarantee
Workout Program Achievements
Top 3 Achievements for YogaBurn
Fitness Goals:
Fat Burning

Gain Strength

Core Fitness

Functional Fitness

Pregnancy

Post Pregnancy
Introducing the YogaBurn by Zoe Bray-Cotton
Your fearless leader for the trip? Meet Zoe Bray-Cotton, Certified Yoga Instructor and Personal Trainer.
Not only that, she also specializes in women's fitness. Over the years, Zoe has taught multiple styles of yoga that she has integrated into her Yoga Burn system. Her passion for yoga and helping women design a new quality of life, is truly front and center throughout the program.
Commitment to a yoga practice can get pricey if you are visiting a local studio, but for the price of three yoga classes, you will receive three months of follow-along videos. That is a ridiculous deal that should not be missed. Here we will take a closer look at Yoga Burn, breaking down the main points of the practice, uncovering the benefits, and ultimately deciding if it is the right path for you.
Program Duration
For many who are already deep into their practice, yoga is a daily occurrence. This may be a goal for you as well, but is not necessary for everyone. Yoga Burn is, in total, a twelve week series. Over the twelve weeks or three months, there are three phases that are broken down to be four weeks a piece.
For a total beginner, you may need to start integrating the program slower than a more experienced yogi, but Zoe is sure to let you know that this is completely okay. No two journeys are alike and no matter which path you take, your mind and body will no doubt see improvements.
Accessibility
Yoga Burn has two main options when it comes to program accessibility. The first, is a complete digital download, allowing you to access all three months of the program's follow-along videos on any device. Whether it is your computer, tablet, or smartphone, you will be able to take your yoga practice anywhere.
The second mode of access are physical dvds of the entire workout. Once you have paid the $47 program cost, you receive both digital and physical copies, as well as a link to access to all of the videos online. Here you will also find bonus videos as well as an option to download the audio files for each workout. If you are already familiar with yoga and its poses, you may find this a handy tool, since you won't need as much visual guidance.
Gender Focus – Female
Being a women's fitness expert it's no surprise that Zoe Bray-Cotton is focusing Yoga Burn toward women.
The program aims to burn fat from those trouble spots, and create the perfect hourglass figure you have always wanted.
She even discusses which videos to follow if you are pregnant or postnatal, and also suggests a video for when it is that time of the month. Overall, Zoe knows how stressful life can get, and urges all women to find a time to relax their mind and body from the daily grind. Not only is Yoga Burn a body makeover, it is a complete makeover for your state of mind.
Age Group
=> 20 years but
=> 30 years but
=> 40 years but
=> 50 years but
=> 60 years old
Women of any age can benefit from this practice.
Yoga has been used for centuries throughout different cultures, and it is one of the most inclusive communities you will ever see. Whether you are young, old or in between, yoga is for you.
It creates mindfulness and slowly allows your body to explore new ranges of motion and access deep stability muscles. All of this is in important as you age. Start early and continue practicing throughout your life and your mobility will stay consistent or, if anything else, get better. There is nothing to lose and everything to gain when following a yoga regime.
Body Type (BMI) Fit
Under-Weight (Body Mass Index
Normal-Weight (Body Mass Index 18.5 to 24.9)
Over-Weight (Body Mass Index 25 to 29.9)
Obese (Body Mass Index 30 to 34.9)
Extremely Obese (Body Mass Index => 35)
Not only can women within every age group practice yoga, but women of every body type as well. Yoga does not discriminate based on your body type. If you have the will, yoga will guide the way.
Yoga Burn, like any yoga practice, is based on using your own bodyweight as resistance. There is no better way to get in tune with your body and the way it moves. No matter where you fall on a BMI scale, you will see and feel results working with Yoga Burn.
Curious about where your Body Mass Index (BMI) falls? Take a look at the chart. Keep in mind that this chart makes vast generalizations based on only your height and weight and does not take into consideration body composition. The best way to find out your BMI is to ask your doctor to take a reading at your next office visit.
Exercise Type(s)
Yoga Burn, as you have guessed by now, is based in yoga practice. There are many various forms of yoga, such as Vinyasa, Hatha, Kundalini, and more. All of which, Zoe Bray-Cotton has experience teaching.
This program combines the best of all yoga worlds. Zoe mixes up each workout with a combination of poses that focus on flexibility, stability, and strength. Once you get into these flows, you will notice that they become cardio workouts as well. She uses the concept of "dynamic sequencing" to work your muscles to the point of fatigue and keep them guessing and constantly building strength, without going too far.
Just one of the great benefits of yoga is learning how to use breath. Breathing helps your body move fluidly through each position. It translates directly into day to day life, causing you to feel more balanced. These can be great assets, especially if you are working through any physical ailments.
Yoga is low-impact, so your joints to not see the wear and tear that a HIIT workout or running on a treadmill might cause. Because of this, yoga-based regimes are a wonderful jumping-off point for those who are looking to start working out for the first time. If you are looking to have a personal escape or meditation, Yoga Burn can guide you gently into infusing the practice daily.
No matter your fitness goal, Yoga Burn has you covered.
Once you have completed the twelve week video series, you will notice some hefty improvements in your muscle control and core strength. This is great news for women who are pregnant or have been cleared by their doctor to work out again after having a baby since the core muscles are the main ones affected by pregnancy, and thus, the hardest to get back.
Zoe's yoga flows will have your core stabilized in no time. Another added plus for all women is the fat burning power of yoga, creating a total body transformation. Yoga does not believe in "arm day" or "leg day", there are only full-body workouts.
Your muscles and joints must all work together to achieve the proper flow from pose to pose. This will even help you through functional exercises, or in other words, exercises that mimic actions you perform every day. The harder your entire body works as a unit, the more fat you will slowly trim away. Burning from all angles is the name of this game.
Single Vs Group
Every workout is better with a friend!
One of the package options offered on the Yoga Burn website is a second copy of the entire program. What could be better? One for you and one for a friend. Yoga is a workout that can be done alone or in a group. More often than not, you will find full classes. Even though many of these classes are mixed level, a beginner may be hesitant to join.
The beauty of an at-home program like this, is that you can work out and learn all of the poses from the comforts of home. If you choose to complete the workouts with a friend, it can be an added benefit. Usually, if you are a beginner and have a counterpart, you will hold each other accountable and be more successful in the long run.
Workout Location
Location wise, you can choose to take your Yoga Burn program anywhere you like. At home, to the gym, or even to a park. When you watch the videos, you will notice that Zoe has set herself up by a beautiful lake for a handful of the series, and moves to the gym for the rest. The choice is entirely yours. As mentioned, yoga is best done in an empty space, so if your gym is crowded you may be better off taking it home or outside.
Workout Equipment
Yes - simple and portable equipment
Accessories
(not required)
Practicing yoga at home with a program like Yoga Burn is a great money saver. The only accessory suggested is a yoga mat, and even that is not a requirement.
As long as you have a space that is clear, you are good to go. Zoe does recommend that the space you choose for your Yoga Burn practice is free of distractions. The less distraction you have, the better your practice will be. These workouts are your chance to clear your mind and to do something just for you.
Frequency
The Yoga Burn calendar suggests that you work out three times per week. There is a separate video for each of these days that you will rotate through. Zoe lays out the program in a very simple way, walking you through three phases.
Complete each of the three 45 minute videos during the week in the order suggested. For one month, or four weeks, you will rotate through the same three videos. Once the month is complete, you will move onto the next phase, using the same pattern with a new set of three videos.
Ideally, you are completing the entire program in three months or twelve weeks. If you are an experienced yogi, this will be easy. If you are a beginner, Zoe lends comfort. If you can only complete one or two videos per week at first, that is okay. Everyone starts where they start.
Slowly but surely you will be able to amp it up and complete at three in one week. If you start out on a slower note, the program may take longer than twelve weeks, but the results will still be measurable.
Discipline
Follow the program most of the times to get results
Customization
If you find you need help with poses, or are unfamiliar with some of the aspects of the flows Zoe teaches, you are in luck. Within the Bonus Videos you receive access to, short videos that describe and walk you through every pose within the program.
There are even some modifications if a pose is too difficult the first time around. As you build strength, you will be able to transition into the full version of each pose. Also included in your Bonus Videos is a "Tranquility Flow" and a "Beginner Flow". Both are fantastic ways to ease into a yoga practice.
Optimal Diet Options
Diet changes required: No
Yoga Burn is strictly a workout program and does not come with a diet plan, but Zoe does suggest eating nutrient-rich foods. She does not name specifics, but since yoga is a holistic practice it is safe to assume that you will want to stick as close to whole foods as possible. She does, however, talk about when to eat.
To keep your belly happy, especially while moving through her yoga flows, you will want to eat at least two hours before working out. Sometimes this is a little hard to time-out in a busy schedule, so she offers a solution. If you work out first thing in the morning before breakfast, you will be covered. Then you can follow up your workout with a healthy breakfast.
Supplement Brand
Supplements Brands Recommended: No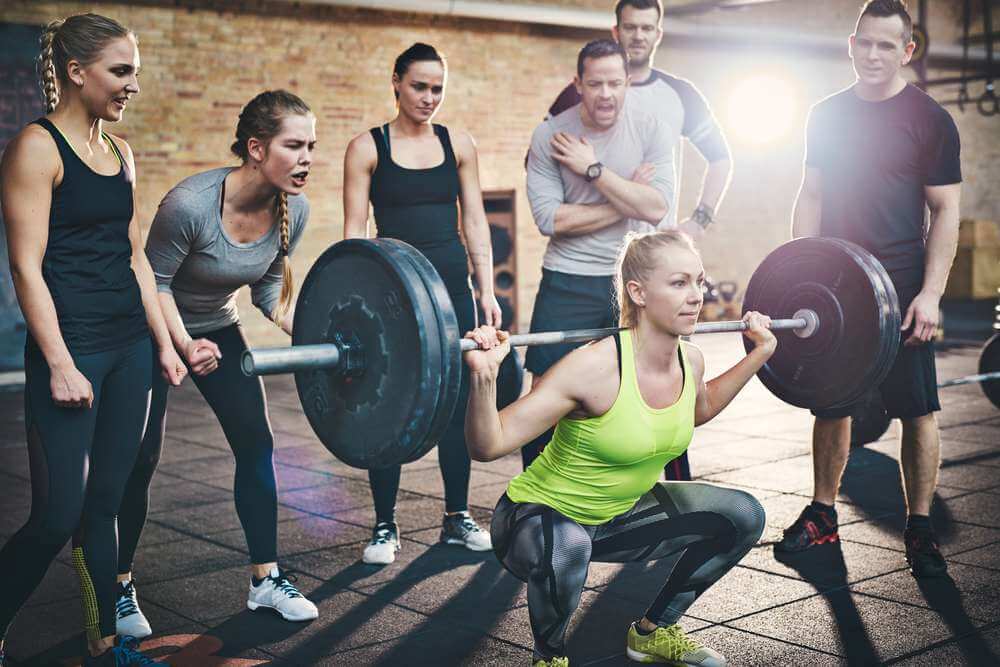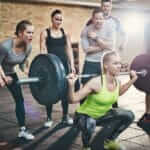 Workout Program Support
Yoga Burn, with its easily accessed programming, gives you access to support in the form of the Bonus Videos. If you still feel like you need extra help, you can reach out to customer support through a provided email address. Yoga Burn also has a facebook page with over half a million followers and around 150,000 followers on Instagram @yoga.burn. Through these social media handles, Zoe posts workout tips, fun recipes, and encouraging words to inspire you throughout your journey. She is positive and radiant and her social media pages show it. Zoe also sends you frequent email blasts with more tips and tricks as you progress through the program.
User Testimonials
Visiting the yoga burn website, you'll find an incredible amount of user reviews that sing the praises of Yoga Burn. In fact, there are well over fifty reviews! Looking away from the website, you can find other reviews with a simple Google search. While none of these include before and after photos, the positive feedback from Zoe's site speaks for itself.
"I have been so happy with the results of your DVD "Yoga Burn" and I want to keep on track. I have done many workouts in my life (as I'm 58) but I have never done anything that has strengthened every part of my body without me being totally focused on that one part. It is so much fun to see the changes without even realizing how much I am working on that one particular body part." ~ Claudette L.
"Thank you for this wonderful yoga workout it has helped me in so many ways. My back has been a problem for me for a long time but since I started your program my back hardly ever bothers me anymore. I am looking forward and can't wait to see what is next." ~Jen M.
"I love exercising and I have tried many different ways to stay fit. I have tried the majority of the programmes you see advertised. I can say with confidence that Yoga Burn has given me somewhat unexpected results I always desired but never achieved. Why unexpected? I used to think that it's the high impact workouts that made me feel sick and exhausted achieve the most results…until I tried a random yoga work-out and loved it. However, I wanted to start from the basics moving up the intensity scale. Zoe's Yoga Burn turned out to be what I was looking for. Each work-out is between 45-50 minutes long and targets different groups of muscles (you get 3 different workouts per month). I really like it that each work-out consists of 3 repetition of a 15 min workout. You master the moves in the first round and really concentrate on getting it right the 2nd and 3rd rounds. It is absolutely not boring! I actually look forward to waking up and getting onto my yoga mat.
We all know that it is good to "shock" your body with a new routine. Well with Yoga Burn before your body has a chance to get used to a workout and get lazy, it is time to kick it up a notch. After month one I was amazed at the results! I started to see my abs coming through, and most importantly, that lower abdomen, which is so hard to train became noticeably stronger. How motivating is that! Each time I started a new workout I was aching in place I never thought possible.I never feel exhausted after Yoga Burn, not even tired, I feel energised and have that healthy glow to my face, that people notice. I also noticed a change to my mental state and the state of mind, i.e. I have learned how to tackle stress, how to deal with a bad phase or people around me who don't make me happy. I never believed it possible.
Zoe also offers meditation solutions for body, mind and soul. Before I tried them, I had thought "I can not relax, I can not meditate, I can not clear my mind". Zoe's techniques really work. She also has a calming voice. And the settings where the workouts were filmed have a calming effect. I also find it good that Zoe doesn't talk in her videos, her voice is in the background. Because if she did talk and worked out how else would she connect movements to the breathing!
I have also tried Zoe's Yoga Burn Monthly month 1. Which is amazing! It will improve your stretching, your flexibility and your energy levels, no doubt.
I am really really impressed with the results and recommend this programme to anyone. Just be patient and you will see results." ~ Natalie K.
]
Other User Testimonials
Workout Phases Overview
Yoga Burn is an easy regime to follow. It is divided into three phases, each with a different focus. Each phase builds on the last, so you slowly become stronger and stronger as you reach the end.
Phase 1: Foundational Flow
Foundational Flow is designed to, you guessed it, create a solid foundation for your yoga practice. Zoe Bray-Cotton guides you through poses, focusing on executing correct form and developing a strong mind-body connection. This phase sets you up for the next phase, allowing you to control your muscles as needed.
Phase 2: Transitional Flow
Transitional Flow brings your workout up a notch, getting your heart rate going and burning that pesky lingering fat. Dynamic sequencing comes into play here, as your body will be used to some of the moves from Phase 1. Your muscles will once again be forced to adapt to new movements, sculpting and toning along the way. In this phase, the flows are separated into Upper Body, Lower Body, and Core focused flows.
Phase 3: Mastery Flow
By the time you reach month three, you will be more comfortable transitioning from pose to pose and ready for more complex movements. Mastery Flow fires up your metabolism and tries to fatigue your muscles by the end of the 45-minutes. Using compound movements, you will see max results in the shortest amount of time.
Within each of the three phases are three, 45 minute follow-along videos. Within the 45 minutes, you repeat a fifteen minute sequence three times through. Your goal is to take as little rest as possible between rounds. For each phase, you will rotate through the videos 4 times, or once per video per week. All phases are structured the same, they just have different video content.
At the end of your three months, you will have toned and trimmed your entire body.
Phases
Money Back Guarantee
Money back guarantee available: Yes
Most programs provide an excellent refund policy and this one is no different. If for any reason you are unhappy with your results, or find that the program is just not right for you, Yoga Burn offers a 100% money-back guarantee.
This promise is good for sixty-days from the date of purchase, so be sure to start your program right away if you think you may need it. In order to receive your money back, simply contact the company via phone or email. You will also need to return any physical dvds you received in order to receive your full refund.
Investing in Diet and Supplements
Monthly Subscription Program
Has Monthly Subscription Program: No
The original version of Yoga Burn does not require you to pay any monthly subscription costs. However, with your purchase you are gifted a free one-month subscription to Yoga Burn Monthly. This includes dvds focusing on specific yoga methods that you can intersperse with your regular Yoga Burn program.
For a more advanced yogi, this may be a great addition to your practice should you choose to continue the subscription after the free period ends. Usually, this would cost $37 per month, which is a steal compared to yoga studio rates.
It is time to burn it up!
Yoga Burn is an absolute win when it comes to women's fitness. If the long list of reviews does not convince you, the price point of the program will. The cost of yoga classes adds up quickly if you are attending classes three times per week. That is at least $60 per week in most areas. Zoe Bray-Cotton's program is only $47 for a whopping three months.
Her thoughtfully planned out flows will surely burn fat from all the right trouble spots women have in common. It is definitely a comfort to know that a woman has created this program for other women. You know that she has your best interest in mind.
The series is easy to follow and with its accessibility, there are no excuses to not join Zoe three times a week to completely transform your body from the inside out. When looking at the program in the form of pros and cons, there only seem to be pros. Those who are beginners and those who are more advanced have plenty of options to customize the routine. Not to mention women of all ages and body types can find success. All of the above gives Yoga Burn an A+ rating.
Let's raise a glass to a twelve week transformation to a better mind and body! Yogis old and new, be sure to check it out!