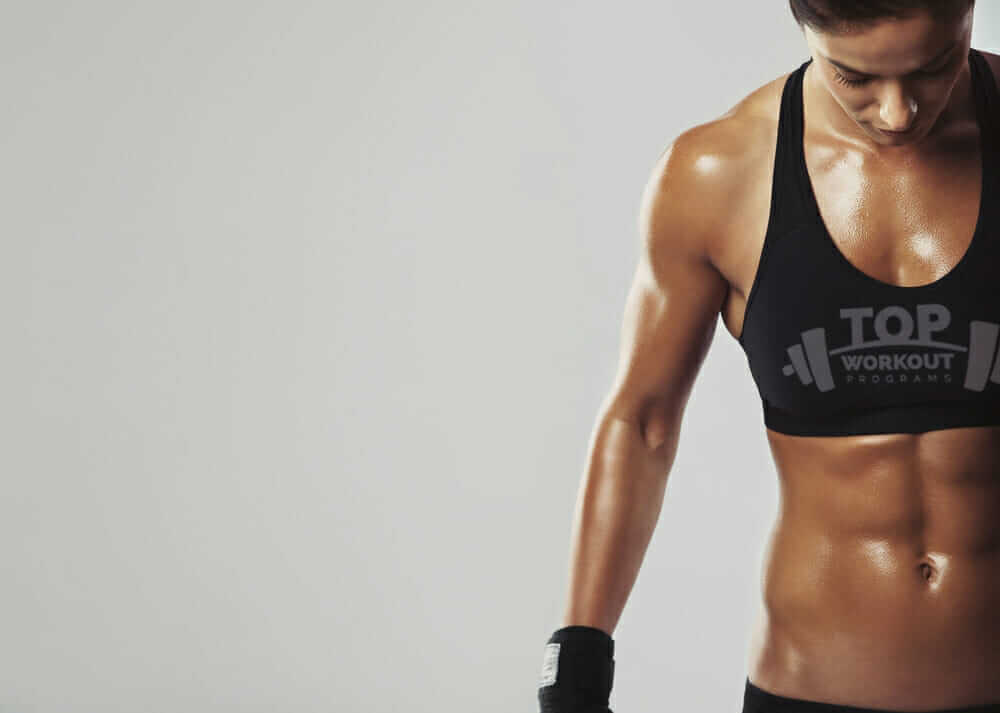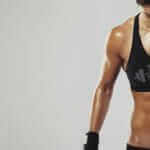 Intermediate Workout Plans
The Complete List Rated and Reviewed
You have finally made it through your beginner's workout program and you have started to settle into your new healthy lifestyle. You have followed your diet and exercise plan faithfully, and are familiar with the routines. Now that you've made it this far it is time to try something a little more challenging. An intermediate workout plan will push your body to its limits again, and this is good news if your body is plateauing.
If you are ready to move on to the next phase of achieving your fitness goals, then it is time to start an one of these workout plans. At Top Workout Programs you can find fitness plans that are rated and reviewed by experienced trainers and licensed medical experts. This way you can rest assured that you picked the best intermediate workout plan to help you meet your personal fitness goals.
Our experts are constantly searching for the best Workouts out there. Here is our editor's Workout of choice within Intermediate Workout Plans
Editor's choice: The Curve Ball Effect
Full Body Intermediate Workout Plans
Now that you have started to firm and tone muscle, and build more it is time to take your workout to the next level.
While beginner full body workout plans often spent only one week on each muscle group, this will change. Many intermediate workout plans will spend two weeks vigorously working a specific muscle group, before moving onto the next one.
Similar to split workout plans your workouts are often divided into upper and lower body, along with your core. This helps to ensure that muscles aren't overworked, but still challenged.
Along with more strenuous exercises and reps, you will still be encouraged to follow a low fat diet.
Cardio will also be an important part of the workout, and some of the best rated full body fitness plans also come with high intensity training.
Since you have advanced to an intermediate full body workout plan, it only makes sense that you would also want to increase your strength and endurance.
You can find intermediate workout plans for home or the gym, and both are equally effective. The same is also true regarding equipment, since you goal isn't to cut or define muscles you can get a full workout simply by using your body weight.
Top 10 Intermediate Workout Plans
no. 2

3-12 weeks
3-5 times per week
    

no. 4

3-12 weeks
3-5 times per week
    

no. 5

3-12 weeks
5+ times per week
    

no. 6

3-12 weeks
5+ times per week

no. 7

> 12 weeks
3-5 times per week
    

no. 8

> 12 weeks
3-5 times per week
    

no. 9

3-12 weeks
5+ times per week
    

no. 10

3-12 weeks
3-5 times per week
    

Other Top Rated Workouts In This Category

Intermediate Workout Plans for Bodybuilding

Now that you have some experience with weightlifting and you know how to perform the exercises properly, it is time to move on to a more challenging workout.

Intermediate workout plans for bodybuilding will still require you to follow a structured diet that is high in protein and carbohydrates.

This will ensure that you have the energy you need to complete the strenuous routines, and the fuel needed to continue to build lean muscle mass.

The workout plan should also come with exercises that are designed to challenge your body so you can continue to see results. You should also expect to do cardio before and after each workout. If you want to get the most out of your bodybuilding plan you might want to get some cardio in on one or two of your scheduled recovery days.

Some of the exercise routines that you will want to look for in an intermediate workout plan will include,

Close and medium grip barbell bench presses

Standing and seated calf raises

Stiff legged barbell deadlifts

Standing Military Press

Standing Palms Up Barbell Behind the Back Curl

When these exercises are combined with other reps you can work on all of your major muscle groups.

Our editor's choice for this Workout ProgramOur experts are constantly searching for the best Workouts out there. Here is our editor's Workout of choice for the Intermediate Workout Plans

The Curve Ball Effect

Workout designed by Dr. Kathryn Harney

Duration:
Frequency: 3-5 times per week
Total Cost:     
  Money Back Guarantee

Fitness Goals:

Building Muscle

Fat Burning

Gain Strength

Intermediate Workout Plans for Strength

When you are looking for intermediate workout plans for strength you should be ready to decide if you want it to come with the 5/3/1 or Texas method.

Both are equally capable of building up strength and endurance, the right one for you will depend on how much calculating you want to do to ensure that you are lifting the right amount.

The best intermediate strength building workout plans will also come with plenty of cardio, including high intensity training. HIIT will push your body to its limits, while also building up strength and endurance.

If you are also looking to strengthen leg muscles and improve athletic performance, you may want to choose an intermediate workout plan that includes plyometric training.

Not only will this help to improve balance, agility and endurance, it will also strengthen thigh and calf muscles.

Intermediate Workout Plans for Weight Loss and Fat Burning

If you are looking for an intermediate workout plan to lose weight and burn fat, then you are probably already familiar with the lifestyle change this type of fitness program requires to be successful.

The plan you choose should require you to stay on a healthy low calorie and fat diet, with an emphasis placed on fresh fruit and vegetables.

By this time you might have noticed that most recipes and meal guides only include fish and poultry, and this is due to their low fat content.

Chances are now that you are looking for an intermediate weight loss workout plan you have probably plateaued. This means that no matter how many calories you cut out or the amount of time you perform the exercises you can't seem to lose any more weight.

With an intermediate workout plan you will soon be challenging your body, and the pounds will start to fall off again.

Some of the aspects to look for in a top rated intermediate workout plan for weight loss will include plenty of cardio, including HIIT. High impact cardio has several advantages that can help the weight start to come off,

Boosts metabolism

Increases endurance

Builds strength

Firms muscle

Tightens saggy skin

Check out our expert editor's choice for this Workout Program:


The Curve Ball Effect

Intermediate Workout Plans to Build Muscle

The best intermediate workout plans to build muscle will challenge and keep them guessing. You will also notice that many of these exercise routines are similar at times to those found in body building programs.

This is because both programs are designed to help you increase muscle mass, only plans geared for bodybuilders often include routines that will help them get ready for competition.

Your diet will still be an important part of the workout plan, and you will want to make sure that you are getting plenty of lean protein, carbs and vegetables. If you want to build and define muscle, then you might want to include dairy in your daily diet.

When it comes to using equipment, it is not always required in an intermediate workout plan to build muscle.

You can build, strengthen and tone muscles using your own body weight, and there are several top rate workout programs designed just for this. If you want to work out at home, these might be the best fitness programs for you.

The workout plan should also include plenty of cardio since this warm your muscles up, and build endurance so you can power your way through the reps and exercises.

 

Abs and Core Intermediate Workout Plans

Your beginner's program should have flattened your stomach and started to give you the appearance of a "six pack", but if you want to sharply define your abs and core it is time to move on to an intermediate workout plan.

While you will be performing plenty of crunches, you can now expect to see your legs being incorporated into the exercises. Since you are trying to define your abs and core, it is crucial that you stick with a healthy, low fat diet.

Some of the exercises you'll want to look for in an intermediate workout plan for your abs and core will include,

Oblique crunches

Reverse crunches

Hanging knee raise

Rope crunch

Oblique crossover crunch

 

Our Fitness Experts have ranked The Curve Ball Effect as
the choice Workout for this Program

Don't forget to check out our expert's Workout of choice for this Program:


The Curve Ball Effect