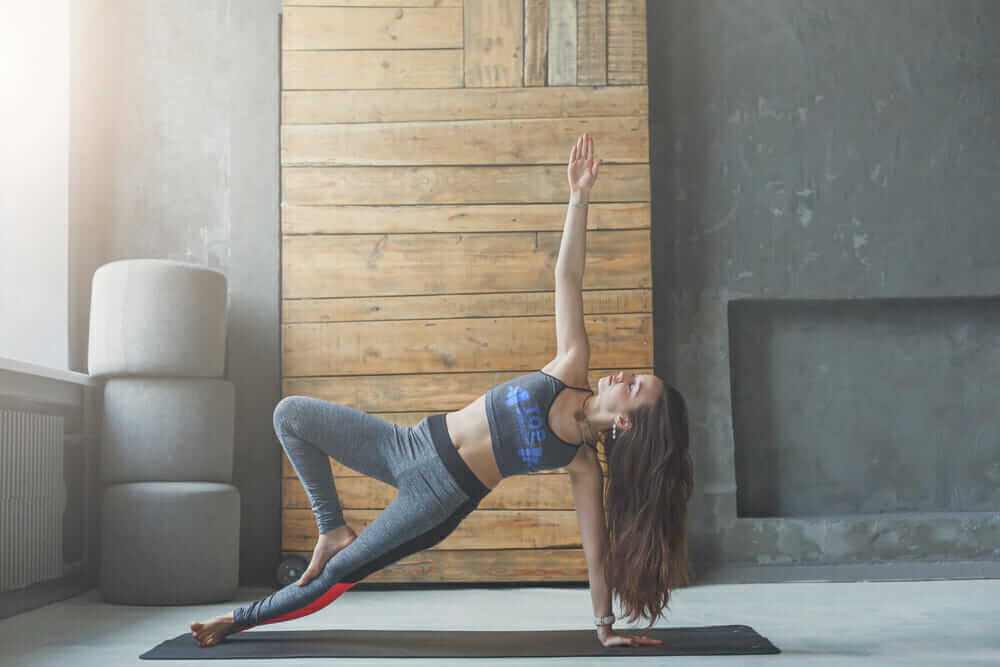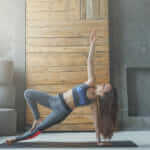 Workout designed by
Kris Fondran
So you're looking to tone muscles, lose fat, and boost your confidence, but you don't want to lift weights, get a gym membership, or spend lots of money? Shapeshifter Yoga is a program written by Kris Fondran, a former marathon competitor, who holds a Master's degree in Exercise Science. It promises to burn fat and improve your posture for a small fee in the comfort of your own home.

Kris Fondran was an active child. As a young adult, she competed in marathons. When Kris was in her twenties, she began to experience the aches and pains common in long distance runners. She found yoga to be the exercise that helped her stay active while improving her flexibility and toning her muscles.

Kris also found that yoga was the ultimate anti-aging medicine. At the age where most people are slowing down and thinking of retirement, Kris, now in her late forties, continues to stay active with yoga and inline skating.

With over 12 years of teaching and yoga practice, Kris developed Shapeshifter Yoga, a breakthrough program to help people transform their bodies in as little as one hour of exercise a week.
Duration: > 12 weeks
Frequency: 3-5 times per week
Total Cost:     
  Money Back Guarantee
Workout Program Achievements
Top 3 Achievements for Shapeshifter Yoga
Fitness Goals:
Building Muscle

Fat Burning

Body Transformation
Introducing the Shapeshifter Yoga by Kris Fondran
For the low price of $9, this is what you get in the Shapeshifter Yoga Program:
Shapeshifter Yoga Quick Start Manual – everything you need to know before you get started with the Shapeshifter yoga workouts.
Shapeshifter Yoga Pose Video Library – if you're looking to break down each yoga pose, Kris has given you step by step instructions for the 32 poses.
Shapeshifter Yoga Program Video – over an hour long, this instructional video links all 32 poses together while helping you gradually improve your flexibility and increase your strength.
Shapeshifter Yoga Everyday Flow Follow Along Video – head to toe workout in under 10 minutes; do twice daily, 3 days a week, for maximum benefits.
Shapeshifter Yoga Pose Manual – 32 poses in written form.
Shapeshifter Yoga At a Glance Wall Charts – 2 wall charts to download and print off; take them with you wherever you go.
Bonuses: audio files, videos, and ebooks on meditation, fitness, breathing, and more.
For the additional cost of only $18, we strongly recommend you purchase the Bodyweight Pilates by Sylvia Favela for a more rounded workout regime. These quick, bodyweight workouts will help you strengthen your core, upper and lower body.
Bodyweight Pilates nicely compliments the flexibility program in Shapeshifter Yoga.
Program Duration
There is no specific timeline for the Shapeshifter Yoga program.
After working through the first phase of the program, you can continue to use the full length Yoga workout whenever you need a full, deep release. 
To maintain the flexibility benefits and accelerate your fat loss results with the Shapeshifter Yoga program, you should continue to work through the Shapeshifter Flow for 5 to 10 reps, several times a week.
Accessibility
The Shapeshifter Yoga program can be purchased and accessed only online. After you complete your purchase, you'll have immediate access to the yoga program and it's bonuses. This eliminates the cost of creating a hard copy of the program, saving you money.
You will be able to read the manual on your phone, tablet, or computer. Kris strongly recommends you print off the Quick Start manual and all other ebooks in order to get the most out of them. You will also be able to download the materials and videos, so you'll be able to take your yoga workouts with you wherever you go.
Gender Focus – Either
Shapeshifter Yoga is designed for men and women. While we tend to mostly see images of women practicing yoga, the truth is that most of yoga's most influential and famous contributors and instructors have been men.
Men and women can benefit from adding yoga workouts to their weekly routines. It helps improve flexibility and reduce stress levels. This program gives you a simple and effective 10 minute yoga flow that you can add to your day whenever it's convenient for you.
Age Group
=> 20 years but
=> 30 years but
=> 40 years but
=> 50 years but
=> 60 years old
Shapeshifter Yoga is for people of all ages.
Everyone can benefit from adding in some short yoga flows. No matter how young you are, it is usually recommended that you work on your flexibility. Maintaining or improving your flexibility will help as you get older, even for people that are otherwise active.
In fact, Kris Fondran had to give up her promising career as a long distance runner at the age of 22 due to her numerous running related injuries. It didn't matter that she had always been athletic.  She realized running is actually a high impact exercises, and adding yoga and regular stretching may help you decrease your risk of injury.
Body Type (BMI) Fit
Under-Weight (Body Mass Index
Normal-Weight (Body Mass Index 18.5 to 24.9)
Over-Weight (Body Mass Index 25 to 29.9)
Obese (Body Mass Index 30 to 34.9)
Extremely Obese (Body Mass Index => 35)
Shapeshifter Yoga is a program that will work for all body types. It is a gentle, no-impact exercise that is easy to learn, and adapt to your abilities. It doesn't matter where you're starting from. Beginners and overweight people are welcome.
All body types, from underweight to obese, will benefit from this program. That being said, the Shapeshifter Yoga program promises to burn fat while sculpting and toning your entire body.
The Body Mass Index is an estimation of a person's current health risk factors based on their height and weight. Through it's calculation, it gives you a number or index that puts you into one of five categories – underweight, healthy, overweight, obese, or extremely obese.
Those within the healthy range have the best health prognosis.
Numbers outside of the healthy range indicate a higher risk of certain health conditions; the higher the number, the greater at risk you are at for heart disease, diabetes, cancer and other conditions that are often linked to poor health.
Exercise Type(s)
The Shapeshifter Yoga program is based solely on the ancient practice of yoga. The benefits of yoga, both physical and mental, are many.
Yoga is a great exercise that everyone should include in their lives. People that regularly run, lift weights, or perform any other kind of strenuous exercise can benefit from  adding yoga to their workout routines.
It is a way to work your muscles and your cardiovascular system without the use of heavy weights or high impact exercise. By practicing yoga regularly, you can improve your posture, build confidence, and strengthen your bones.
Yoga also plays an important role in helping you lose weight. Yoga has been proven to lower your cortisol levels. High levels of cortisol, a hormone associated with stress levels, can inhibit fat loss. But regular yoga flows have been shown to effectively help lower cortisol levels which results in easier weight loss.
The lowering of cortisol is also linked to less tension, fewer feelings of anxiety and anger, less fatigue, more energy, and better emotional balance. Yoga has also been shown to improve your sex life, especially for women over the age of 45.
Kris Fondran conducted a yoga study for her Master's degree in Exercise Science. In it, she had study participants perform a 10 minute yoga flow twice a day, three times a week. After seeing the dramatic results of the study participants, the flow became the basis for the Shapeshifter Yoga program.
She also found that an hour of yoga burned as many calories as running for the same amount of time. The best part is, rather than creating  negative stress in your body with the high impact effects of running, you're actually reducing  stress levels with yoga. Less stress also equals easier fat loss.
The key health and fitness goals delivered by the Shapeshifter Yoga program include body transformation, as a result of burning fat, and reducing harmful stress. Kris claims that her program will melt away flab, tone arms, firm your butt and reshape your body with only one hour of yoga a week.
Some people may question whether yoga is an effective way to lose weight. They often believe they need to run for hours and participate in high intensity workout programs using heavy weights. But Kris has proven that this is not true. The Shapeshifter Yoga program is based on experiments she performed in a scientific lab.
Hooked up to a monitor, she showed that practicing yoga for 60 minutes can burn the same number of calories as jogging for an hour. What makes yoga even more effective for weight loss is that you end up feeling physically and emotionally relaxed afterwards.
The no-impact poses that flow smoothly one after another are an excellent way to reduce stress. Science has proven that high amounts of stress negatively affect weight loss attempts, especially in older adults.
Yoga is a relaxing and fun activity that can help reduce your stress levels, banish your tension and anxiety, help you sleep better, and soothe everyday aches and pains.
Single Vs Group
The Shapeshifter Yoga flows are meant to be done alone.
Although yoga is often done in groups , from it's beginning, it was intended to be part of an individual's spiritual journey. However, this yoga practice was not intended to have a spiritual component to it.
Shapeshifter Yoga is intended to enhance relaxation. The Shapeshifter flow is done for its physical and mental rewards that are best achieved through a solo yoga practice.
Workout Location
At home workout program only
Outdoors
Can be done anywhere
This is designed to be a home workout program. And thanks to technology, you can download the yoga workouts and bring them with you wherever you go. All you will need is a flat surface and a yoga mat.
By working out at home, you will save money and time on gym memberships and travelling to and from the yoga studio. Kris Fondran states that for less than the cost of a single yoga class, you can purchase the Shapeshifter Yoga program.
Workout Equipment
No - uses only body weight
The only accessory you will need is a yoga mat. You will also need a flat, stable surface to perform your poses on.
A yoga mat will prevent you from slipping due to it's "sticky" surface. It will also provide some cushioning if you are practicing on a hard floor. Other than that, there are no yoga blocks or straps and no weight lifting equipment  required in this program.
If you choose to purchase the Bodyweight Pilates program that compliments Shapeshifter Yoga, you will only need a yoga mat for the pilates workouts as well.
Frequency
There are two phases to the Shapeshifter Yoga program. However, in both phases you will be required to practice your workout three times a week. More details about the two different workout phases will come later in this review.
As far as what time of day and which day of the week you perform your yoga workout, it is entirely up to you. There are some recommendations about meal timing and yoga. In general, you should plan on practicing yoga every other day.
Discipline
Follow the program most of the times to get results
The beauty about the Shapeshifter Yoga program is that it is fairly easy to learn. There are no complicated yoga poses, inversions, or hand balances. This means that it will even be easy to stick with the second phase of the program!
The first phase of the program will require a little more discipline since the yoga workouts are longer for the first four to six weeks. However, this part of the program, although longer, is not extremely challenging and will give you the foundation you need to move onto the next segment.
Customization
Although Kris doesn't give any specific modifications or exercise substitutions in the Shapeshifter Yoga flow, she does give permission elsewhere in the course content to choose other poses if something hurts your body in any way.
As with all yoga practices, you are encouraged to work within your flexibility and strength range. You should never push yourself to the point where it hurts, your goal is to gradually improve your flexibility and range of motion.
That being said, there are not a lot of harder modifications available for more advanced yogis. This program is geared more towards someone new to the poses.
Optimal Diet Options
Diet changes required: No
There are no diet guidelines other than the tip you'll hear from any other yoga instructor: avoid eating a large meal within two to three hours of beginning your yoga practice.
If you do find yourself feeling hungry, eat a light snack that is easily digestible. A piece of fruit or a small serving of yogurt are both good choices.
Supplements
No supplements recommended.
Supplement Brand
Supplements Brands Recommended: No
No supplements recommended.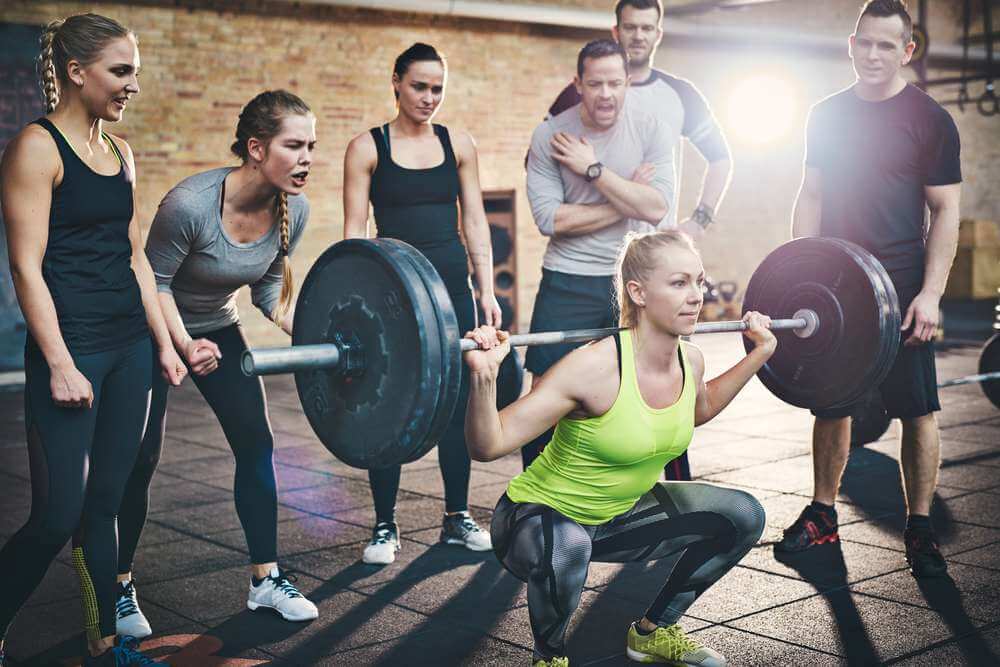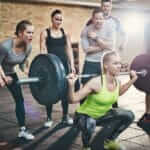 Workout Program Support
After you purchase the Shapeshifter Yoga program, you'll be able to log into the website. At the top of the page, you'll see various tabs that will guide you in the right direction. On this page, you'll also find an email address for the Support Team should you have any problems with the program.
Another place where you might be able to find answers to your questions is on the Shapeshifter Yoga sales page. At the top of the page, you'll see a tap labelled "Support." You'll find several frequently asked – and answered – questions here for your benefit.
The Shapeshifter Yoga Facebook page is the only active social media account for the program. Every two to three weeks, an inspirational thought, a useful article, or a yoga related movement are posted for your education. The Facebook page has over 51,000 likes.
The best way to get help with any questions or technology concerns is is to email the Shapeshifter support team at the address provided inside the program dashboard.
User Testimonials
The Shapeshifter Yoga program boasts several positive written reviews made by participants in Kris's initial yoga study as well as customers who have bought the Shapeshifter Yoga program as it is today.
The reviews provided talk about the improvements the yoga students felt after doing the Shapeshifter program for several weeks. Here are some of their comments:
"I feel more flexible and less achy after doing Shapeshifter Yoga!"
"I've…more energy…and more flexibility. My body doesn't ache, best I ever felt in my life!"
"Not only did I lose weight…felt good about my body and self, inside and out!"
"I used [it] when I recovered from a knee injury. It let me stay active when I couldn't do anything else!"
Although we could not find any reports of celebrities using the Shapeshifter Yoga program, we do know that many do use yoga to help them stay healthy and in shape.
Adam Levine is a well known musician who enjoys both the physical and mental benefits of yoga.
David Beckham adds yoga to his soccer training regime to help prevent injuries.
Other celebrities enjoy regular yoga practices to keep them grounded and in shape no matter what they're working on or where they are travelling to.
]
Other User Testimonials
Kris Fondran has travelled around the world teaching seminars and workshops.
Her expertise includes yoga, and also inline skating. Her Master's Degree in Exercise Science gives her yoga practice a high credibility rating. She claims that combining her education with the ancient practice of yoga is what has given her program the ability to change people's bodies and lives.
There are a lot of reviews on the internet for the Shapeshifter Yoga program. They are all extremely positive. Reviewers like that Kris has the education and experience to back the claims made by her program. The price point of the Yoga program and the flexibility of when and how you can use it are other great aspects.
Some reviews claim that all yoga levels can benefit from the Shapeshifter program. Our opinion on this point will be made in the final conclusion of this review.
Other reviewers have indicated that they do not like that Shapeshifter Yoga is completely online. Two benefits to having a strictly online program are that you can download it to any device and take it with you anywhere you go. It also makes it more affordable.
The other thing that the Shapeshifter program doesn't include are any dietary tips. Some reviewers didn't like this, while others found it gave them freedom they weren't used to.
Kris has been featured in Cosmopolitan, Shape, Fitness, Yoga Journal, and other leading publications.
Workout Phases Overview
The Shapeshifter Yoga program is composed of two phases. Although both are yoga based, one contains more instruction on the various yoga poses. This is what makes the program a good choice for beginners.
The second phase combines the poses you've learned into the unique flow Kris has developed. This flow is credited with the weight loss and cortisol-lowering effects her students and customers have experienced.
The first phase will help you gradually improve flexibility, range of motion, and strength. Phase One will also introduce you to each of the yoga poses, where Kris will give you tips and pointers on how to position your body.
Phase Two is where you put it all together.
Phases
Workout Phase 1 
For the first four to six weeks of the Shapeshifter Yoga program, you will only be doing the longer workout. It is recommended that everyone go through this first phase, even if you're used to regular yoga routines.
To be clear, the first part of the program will add up to more than one hour of yoga each week. Kris Fondran recommends that you go through this longer instructional video, which runs at approximately 67 minutes, three times a week for the first four to six weeks. She does say that you can break up the video during the day if you find yourself with less than a hour to practice.
This longer instructional yoga video will help you learn the various movements, the names of the poses,  while you improve your range of motion, flexibility, strength, and balance.
The first Shapeshifter Yoga video is done at a fairly slow pace. If you are new to yoga or feel that you are very out of shape, you will find that this gentle workout moves along at just the right pace. Those who are familiar with yoga or who are looking for a more intense workout may find this phase of the program to be slightly boring.
Kris recommends you stick to this Yoga video for at least a full four weeks. Beginners may want to practice it for a minimum of six weeks. You can always come back to the longer workout whenever you feel like you need a deeper release.
Workout Phase 2 
After you have gone through the initial Shapeshifter Yoga Program, you will move to the shorter Shapeshifter Yoga Flow. This yoga flow can be done twice a day for ten minutes at a time, every other day of the week. You should do the Shapeshifter Flow five to ten times on each side.
It is based on the well known yoga series called "Sun Salutation." Of course, Kris puts her own unique spin on it. You'll find that it is easy to learn and after a while, you may no longer need to watch the video as you go through it, making it the ideal practice-wherever-you-go exercise routine.
By doing the ten minute flow Kris Fondran created for the Shapeshifter program several times a week, you will be getting the one hour of exercise a week that promises to give you all the benefits of yoga.
Money Back Guarantee
Money back guarantee available: Yes
The Shapeshifter Yoga program is sold by ClickBank, one of the world's largest and most reliable providers of online fitness and educational programs. ClickBank provides a 60 day money back guarantee on most of its programs.
In addition to ClickBank's support, Kris Fondran guarantees that if you aren't 100% satisfied and don't notice a difference in the way you look and feel, she will happily refund 100% of your money.
She says that she would rather give this program to you than have you be less than completely happy with it. However, you will need to request your refund within 60 days of purchasing the program. Any refund requests made after 60 days will not be honored.
Don't take our word for it. Before purchasing your copy of Shapeshifter Yoga, check to see what the current money back guarantee policy is.
Investing in Diet and Supplements
Monthly Subscription Program
Has Monthly Subscription Program: No
There is no monthly subscription cost.
There are many things that make the Shapeshifter Yoga program a great investment, especially when you consider you will pay less for it than you would for one yoga class.
Along with the purchase of the Shapeshifter Yoga flow and it's 60-day, 100% money back guarantee, you also receive Kris Fondran's educational training and research, as well as her expertise and instructional skills that have helped people around the world transform their bodies.
Now is our chance to let you know what we think about the Shapeshifter Yoga program. First of all, you can't argue with the price point. At only $9, you receive a great yoga workout which requires very little additional costs. All you need is your body, a quiet place to practice, and a yoga mat.
The Shapeshifter Yoga program has been well planned for beginners. In fact, it is one of the best yoga programs available online for those new to yoga and/or exercise. Kris does an excellent job in preparing you for the Shapeshifter Flow with the longer instructional video in phase one.
We warn those with yoga experience that you will probably be bored with this program. Also, Kris uses some names for the yoga poses that may be confusing. For example, her "half moon" pose is different than the Half Moon pose you may have learned.
We do like that this program is based on reducing stress. Our society often rewards those with a hard working, A-type personality.  While hard work is good, it can negatively affected our health. More and more people are feeling the negative effects of living in such a fast-paced world. And intense interval training workouts that can run up to an hour long are just another harmful stress that we put on our body.
Everyone can benefit from adding some yoga into their lives. And with the Shapeshifter 10 minute flow, you'll be given the perfect yoga program that you can take with you anywhere.
However, we do feel that this flow on its own is only one part of a healthier lifestyle. We strongly recommend that you combine this yoga flow with an existing exercise routine.
If you enjoy bodyweight workouts as much as we do, we strongly recommend adding the $18 Bodyweight Pilates program. Your chance to purchase this well rounded Pilates program at this low price will be offered as an add-on immediately after you purchase your Shapeshifter Yoga program.
The Bodyweight Pilates program will give you a better strength component than a simple yoga flow, along with more versatility and health benefits without having to buy any equipment.