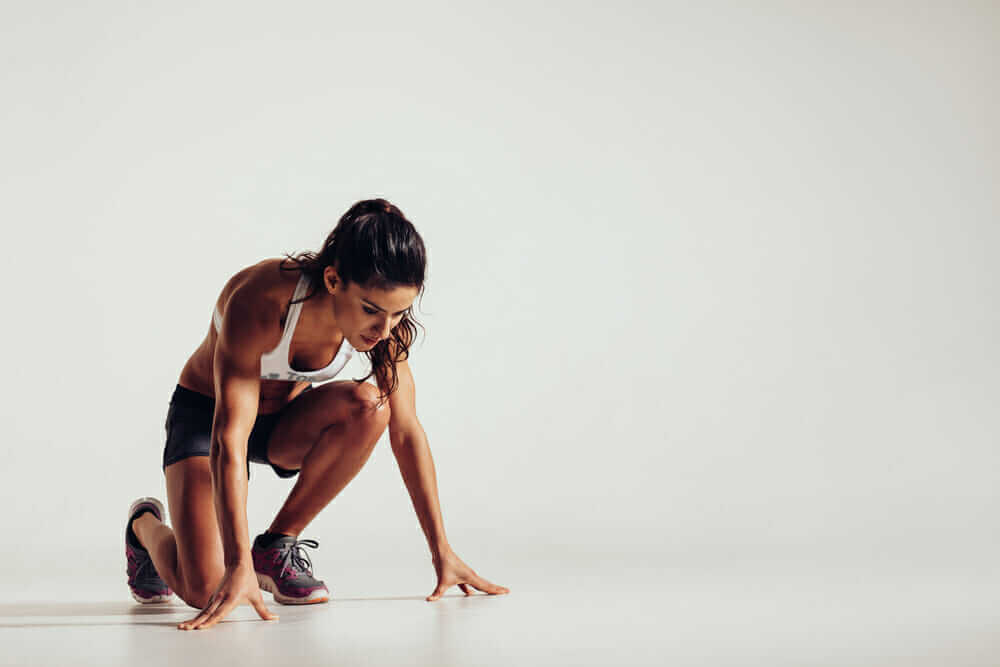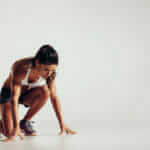 Body Transformation Workout Plans
The Complete List Rated and Reviewed
Choosing a transformation workout plan can be confusing. It can often seem like each one is promising different results, even when the exercise routines are basically the same. Some might also give you noticeable changes that you weren't looking for, while others don't give you the results that you want. To make it easier for you to understand exactly what each type of workout plan is designed to deliver we have created this helpful guide. In it you will find the information you need to select the best transformation workout program that will give you the results that you are looking for.
Our experts are constantly searching for the best Workouts out there. Here is our editor's Workout of choice within Body Transformation Workout Plans
Editor's choice: Adonis Golden Ratio System
Beginner, Intermediate and Advanced Transformation Workout Plans
When it comes to transformation workouts most people are better off starting with a program designed for beginners, especially if you are not in the best shape. It might be tempting to try and rush results by starting with an intermediate or advanced plan, but all you are really doing is increasing your risk for injury.
However if you regularly exercise or participate in another type of workout program and are now ready to take it to the next level and transform your body an intermediate or even advanced plan might be the right choice for you.
We do recommend that before you start any fitness program that you first speak with your primary health care provider to ensure that it is safe for you.
Top 10 Body Transformation Workout Plans
no. 1

3-12 weeks
3-5 times per week
    

no. 2

3-12 weeks
3-5 times per week
    

no. 4

> 12 weeks
3-5 times per week
    

no. 5

3-12 weeks
5+ times per week
    

no. 6

3-12 weeks
5+ times per week
    

no. 7

3-12 weeks
5+ times per week
    

no. 8

3-12 weeks
5+ times per week

no. 9

3-12 weeks
3-5 times per week
    

no. 10

3-12 weeks
3-5 times per week
    

Other Top Rated Workouts In This Category

Transformation Workouts for Women

Even though women can successfully complete a transformation workout program for men, many simply do not want to "bulk up".

You can find several that are designed to help you transform your body. Whether you want to lose weight or tone muscles that are starting to sag there is a workout program that will help you transform your body.

Transformation workout plans for women often come with access to support groups, both in your neighborhood and online. While men often prefer to reach their fitness goals on their own, the same is not always true for women. 

Being able to share your successes and get plenty of support when you slip on your diet plan can be crucial.

To simplify your life and make it easier to stick with your healthy eating goals you might want to look for a transformation workout plan that comes with a meal guide or at least easy to prepare recipes.

Our editor's choice for this Workout ProgramOur experts are constantly searching for the best Workouts out there. Here is our editor's Workout of choice for the Body Transformation Workout Plans

Adonis Golden Ratio System

Workout designed by Kyle Leon & John Barban

Duration: 3-12 weeks
Frequency: 3-5 times per week
Total Cost:     
  Money Back Guarantee

Fitness Goals:

Building Muscle

Fat Burning

Body Transformation

Gain Strength

Ab Focused

Core Fitness

Transformation Workouts Plans for Men

These workout plans for men typically involve more strength training than cardio.

The reason for this is simple, men are typically looking to increase muscle mass while losing weight. In order to do this they need to build healthy lean muscle and this involves working with equipment or by moving your body weight.

The cardio part is typically performed at the beginning of the daily routine, and it serves two purposes. First it is a good way to warm your muscles up,

And second it raises your metabolism so you can have more energy and burn excess fat and calories.

If you are considering skipping the cardio exercises because you are worried that you might also burn muscles, experienced trainers all agree that this is a bad idea.

The cardio routine is just as important for your overall results as the strength training exercises that build and tone muscles.

If you are truly worried about losing muscle mass you might want to look for a men's transformation workout program that comes with a meal guide. This way you can be sure that you are getting enough protein, a building block for creating lean muscle.

Transformation Workout Plans for Adults Over 50

As long as it has been approved by a licensed physician there is no reason why adults over 50 can't transform the appearance of their bodies.

Whether they just want to lose weight or build "rippling" muscles there is a workout plan that will help older adults transform their bodies. When adults over 50 are looking for an effective program there are a few aspects to consider.

Since osteoporosis can be an issue, especially in women, you might want to consider one that balances cardio and strength training exercises.

This way you can build or simply tone muscles, while also lowering blood pressure, high cholesterol levels and improve your overall health. Adding more muscle is just as important, even if you don't want to "bulk up" since it can protect brittle bones that can be prone to easy breaks.

In most cases your physician or trainer will probably recommend that you start off with a beginner's program.

This way you will get the results that you want without increasing your risk for injury. If you ever have any questions about your health, progress or the fitness plan in general it is always a good idea to speak with your primary health care provider.

Check out our expert editor's choice for this Workout Program:


Adonis Golden Ratio System

Transformation Workout Plans for Teens

Parents often worry that a transformation workout could be dangerous for teens since their bodies are already growing and changing. This is actually not true, and instead it can provide them with healthy benefits that last for the rest of their lives.

There are a few things to look for, regardless of the results teens are trying to achieve. The workouts should be carefully structured and concentrate on strengthening and toning the entire body, not just a specific muscle group.

Weight training should be balanced with cardio to improve endurance and  burn excess "baby fat".

You also want the exercise routines to be varied enough to prevent easily bored teens from giving up, and to increase gradually in intensity.

If the workout starts off too hard or progresses too slowly teens are more likely to give up. Some even come with a few interactive functions that can successfully keep tech savvy teens engaged with their exercise program.

When it comes to the meal plans it is important to remember that teens typically need more calories to keep up with their changing and growing bodies.

Nutritional guides that allow them to easily swap out different foods is great for picky eaters, and some even make allowances so teens can still enjoy an occasional restaurant meal.

8, 12 week and 12 month Transformation Workout Plans

The main difference between transformation workout plans that last for 8 weeks, 12 weeks or 12 months is the intensity level they start off with.

Programs with a shorter duration typically have a higher level of intensity, and are usually not a good choice for beginners.

Body builders, and experienced trainers often use these workouts to give them quick results. If you do not already have the stamina to keep up with the grueling and occasionally fast paced workouts a shorter 8 or 12 week fitness plan could cause you more harm than good.

Shorter plans also come with stricter diets, and this might be a little too much if you are just learning how to give up some of your favorite foods.

Regardless of the length of the workout plan, you do want it to start with cardio and work on all your muscle groups. This is true whether you are adding muscle or shedding pounds.

Our Fitness Experts have ranked Adonis Golden Ratio System as
the choice Workout for this Program

Don't forget to check out our expert's Workout of choice for this Program:


Adonis Golden Ratio System