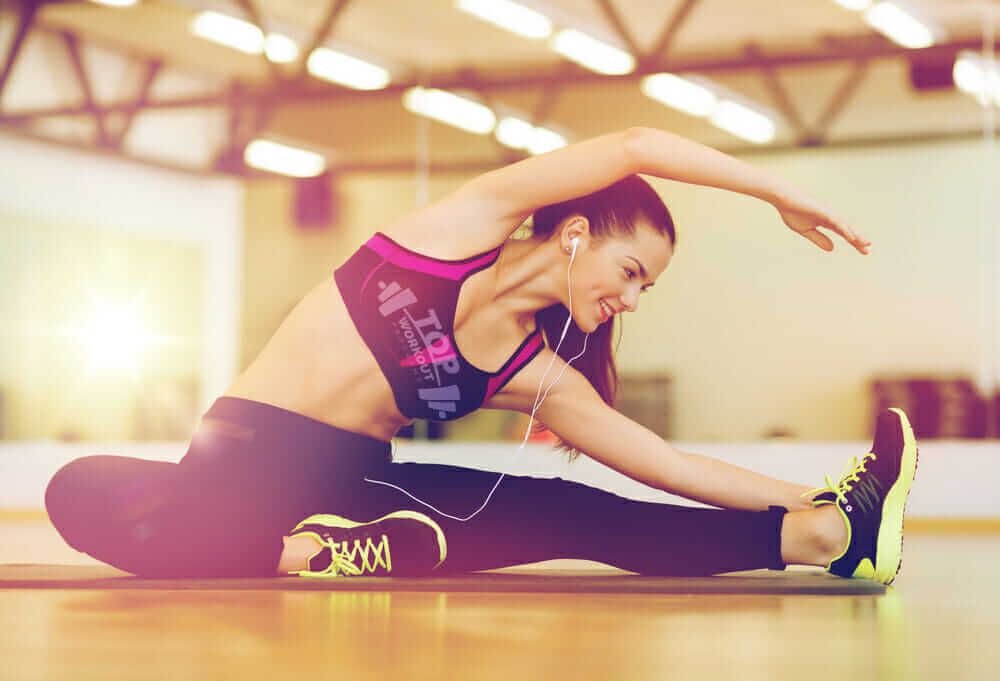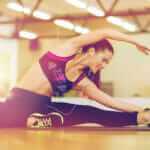 Workout designed by
Meredith Shirk
'Wake Up Lean' - a Metabolism Energy Eating ™ flat belly program - is written by Meredith Shirk, a fitness nutrition specialist, NASM certified personal trainer, and former water polo athlete from the California Lutheran University. She has worked in the health and fitness industry for over 10 years, helping men and women lose weight and gain confidence by learning how to make healthier choices for their bodies.

Wake Up Lean is a 10 day blueprint that helps you burn fat fast, resulting in a flatter belly. You will also reduce your "inflammation enzymes" and possibly find relief from any health conditions that are affecting your daily life. The 10 day blueprint includes a complete meal plan and a series of exercise videos.
Duration:
Frequency: 5+ times per week
Total Cost:     
  Money Back Guarantee
Workout Program Achievements
Top 3 Achievements for Wake Up Lean
Fitness Goals:
Fat Burning

Body Transformation

Bikini Body

Core Fitness
Introducing the Wake Up Lean by Meredith Shirk
If you choose to purchase the Wake Up Lean plan for the very low cost of $15 USD, you'll be able to access the following six products when you log into the download area:
The Wake Up Lean Quick Start Guide – this 3 page booklet gives you all the information you'll need to get started so you can see results as quickly as possible.
The Wake Up Lean 10-Day Flat Belly Blueprint – this is the meat and potatoes of the program. This detailed blueprint is an 85 page ebook that explains the entire program day by day, as well as giving you tips and tricks to accelerate your fat loss results. You'll also find encouraging testimonials from past users that will help keep you motivated throughout the 10 day program.
5 Minute Lean Body Bursts – these 5 minute workout videos are all you'll need for the entire 10 day exercise program. You can watch each video online or download them to your computer or laptop.
Wake Up 1 Pound Lighter: 24-Hour Fat Flushing Protocol – This gives you all the details for Day 1 of the Wake Up Lean program. The short, intense protocol will help you get off to a quick start so you can have a flatter stomach in the morning.
Wake Up Lean Grocery Shopping Lists – a complete list of the foods you'll need for days 4 through 10 of the Wake Up Lean program. Days 1 through 3 are included in the 10 Day blueprint ebook.
Wake Up Lean Vegan Tips – if you're vegan or vegetarian, you can adjust the meal plan to suit your dietary choices with this two page list that includes protein and dairy alternatives.
This program works well for those new to exercise that want to drop fat quickly. It also helps those suffering from autoimmune conditions because it reduces inflammation, and this can, reduce pain symptoms.
Program Duration
The Wake Up Lean program is a 10 day blueprint. For ten days, all your meals and workouts are planned out for you.
You'll begin day 1 of the program with a 24 hour fat flushing protocol, followed by 2 more days filled with foods meant to continue the detox process, and prepare your body for even more anti-inflammatory foods in days 4 through 10.
Meredith will give you a few options at the end of the main Wake Up Lean ebook as to what you can do after you have completed the 10 day program.
Accessibility
The Wake Up Lean 10-Day Flat Belly program is accessible only on the internet. There are no hard copy books or DVDs available.  However, once you sign into the membership website, you will be able to download and print off the five e-books. You can also download each of the 5-minute workout videos. You will have lifetime access to your digital products.
You will be able to access all of the products in the Wake Up Lean download area on any electronic device – phone, tablet, laptop, or computer.
Gender Focus – Either
The Wake Up Lean 10 Day Flat Belly Blueprint has been designed for both men and women.
It's meant for anyone who struggles with weight gain, especially around their waist. Belly fat is an indication of inflammation in the body, and it's been proven to greatly increase your risk of heart and metabolic diseases.
Since Wake Up Lean is based on a "13 second trick" that reduces inflammation and not any specific hormones or achieving a certain body shape other than a smaller waistline, this 10 day diet and exercise blueprint can work equally well for both men and women.
Age Group
=> 20 years but
=> 30 years but
=> 40 years but
=> 50 years but
=> 60 years old
The Wake Up Lean 10 Day Flat Belly blueprint has been designed specifically for men and women over 40 years old. However, anyone at any age can do this program.
As we age we typically begin to start gaining weight around the age of 40, even though nothing else in our lives changes. Meredith claims that this program works best for those that are older since they need it the most due to a lifetime of being exposed to environmental and food toxins.
Body Type (BMI) Fit
Under-Weight (Body Mass Index
Normal-Weight (Body Mass Index 18.5 to 24.9)
Over-Weight (Body Mass Index 25 to 29.9)
The Wake Up Lean 10 Day Flat Belly program can work for all body types.
It doesn't matter how much you weigh, if you tend to gain and carry fat around your abdomen and would love to get a flat, lean stomach, this program is designed to work for you.
The Body Mass Index (BMI) is an estimation of your health and well-being based on your height and weight. A person of normal weight can be experiencing an increase in belly fat just as easily as an overweight or obese person can. For those that are underweight, the best focus would be to eat a healthy, balanced diet as outlined in the Wake Up Lean program.
What BMI doesn't take into consideration though, is a person's waist measurement. Belly fat is one of the best predictors of your health risks.
So if your waist is greater than 40 inches for men or more than 35 inches for women, you would be considered overweight. If you find yourself with a larger sized waist, you should strongly consider adopting a healthier lifestyle to lose belly fat. It will also help to improve your health, and reduce your risks for certain medical conditions.
If weight loss has been a struggle for you, the Wake Up Lean 10 Day Flat Belly blueprint can be the kick-start you need to burn more fat. Reducing inflammation in your body might be the key to reigniting your fat loss and regaining your health.
Exercise Type(s)
The workouts in the Wake Up Lean 10 Day Flat Belly blueprint are comprised solely of bodyweight exercises.
These exercises are put together in such a way that you will increase your heart rate in only a few short minutes. You'll get cardiovascular benefits from the exercise sessions as well as building strength. You'll also be improving your core strength and burning fat during and after these 5-minute video sessions.
These bodyweight workouts, although short, can be as intense as you want them to be since you can work at our own pace. Intense exercise in short bursts of time are a great way to burn fat while maintaining lean muscle mass. These "bite-sized" workouts are a great way for you to begin exercising without overdoing it. Overtraining can increase your stress hormones, making fat loss difficult.
Keep an eye out for a full review of the workout program which is provided later on in the Workout Phases section.
The key health and fitness goals of the Wake Up Lean 10 Day Flat Belly blueprint are to reduce inflammation. This in turn will prime your body so you can burn off excess body fat and toxins.  
A reduction in the enzymes that cause inflammation and fat deposits along with a healthier diet will help reduce the toxins built up in your body, leaving you feeling healthier as well as lighter, thinner, and more energetic.
The Wake Up Lean 10 Day program helps you reduce the inflammation in your body by providing you with the most nutritious foods possible, high in antioxidants, natural vitamins, essential minerals, and free of toxins.
During the first three days of the 10 day blueprint you'll be detoxing your body, preparing it to receive the super nutritious foods to come in the next seven days. Along with the "13 second trick" which will help remove harmful toxins from your body, as well as boost your metabolism, you'll also be consuming a variety of metabolic-boosting, toxin-cleansing, and fat-burning "shots" made with various spices and natural ingredients.
The initial three day detox or "tune-up" as Meredith calls it, will set up your body to receive all the anti-inflammatory foods in the last 7 days of the program.
The workouts complement the toxin-free, fat-burning diet plan by accelerating your metabolism and your results with short bursts of intense, full body exercises.
Other insider tips provided in the program will help you burn even more fat at no extra cost in the comfort of your own home.
Single Vs Group
The Wake Up Lean 10 Day Flat Belly blueprint was designed to be done alone. However, if you live with other people, they will obviously notice a change in your diet as you incorporate healthier foods into your daily meal plan.
The 5 minute workout videos are ideal to do alone. Since they don't require equipment and they only take a short amount of time, they're perfect to do at any time of day.
The main benefit to doing the program alone is that you can make it work for you. You won't need to double up on recipes or wait for anyone else in order to do the quick workouts.
Workout Location
At home workout program only
Outdoors
Can be done anywhere
The Wake Up Lean workouts, also known as "5-minute Lean Body Bursts", can be done anywhere you wish. They are designed to be done at home or outside. You can also do the workouts at a gym. However, a gym membership is definitely not required in order to do this program.
These workouts are perfect for when you travel. You can easily do them in a hotel room. And since they are done in 5 minute chunks of time, you can make your workouts as short (5 minutes) or as long (25 minutes) as you want.
Workout Equipment
No - uses only body weight
Accessories
(not required)
Frequency
It is recommended that the minimum amount of exercise you do during the Wake Up Lean 10-Day Flat Belly blueprint is one 5-minute burst video each day.
Ideally, you'll do four bursts each day; one 5-minute workout in the morning, two 5-minute workouts in the afternoon, and one final 5-minute session in the evening. The most important time to get your 5-minute workout in is first thing in the morning.
Discipline
Follow the program most of the times to get results
The Wake Up Lean 10 Day Flat Belly blueprint requires you to stick to a strict regime. When it comes to the 5-minute workouts, you only need to do one a day, however two to three 5-minute segments are ideal.
The diet portion is the most important part of the 10 day program. You will need to stick to it carefully in order to get the best results possible. However, if you go off plan you have the option of doing the 24-Hour Fat Flushing Protocol and starting the 10-day plan all over again.
Customization
You will be able to modify the workout exercises and intensity for each of the workouts in the Wake Up Lean 10 Day Flat Belly blueprint.
By decreasing the speed of the movements in each of the timed segments, you'll be able to work at your own pace. And by increasing the pace of the exercises, you'll be able to ramp up your intensity.
Beginners who feel that they won't be able to complete the 5-minute workouts as intended are given the option to work along with only the introductory/tutorial videos for the first few days.
Optimal Diet Options
Diet changes required: Yes
The diet portion of the program is the most important part of the Wake Up Lean 10 Day Flat Belly blueprint. By sticking to the diet plan with it's super nutritious foods, you'll be able to lose fat quickly, reduce inflammation, and end the 10 day program with a smaller waist.
The type of diet recommended by the program begins with a 3-day detox followed by a 7-day anti-inflammatory eating plan.
The 3-day detox includes healing herbs, whole foods, organic fruits, vegetables, meat sources, and smoothies full of nutrient-rich, all natural, ingredients. Also, you'll be introduced to the 13-second trick that is responsible for helping your body reduce inflammation and achieve better health.
The 7-day meal plan that follows the 3-day detox contains three meals and one snack for each day. You'll be asked to buy organic fruits and vegetables, grass-fed beef, wild fish, and organic chicken, raw nuts and honey, and organic pasture-raised eggs. You'll also be required to drink at least 8 cups of water a day, get plenty of sleep every night, and do some simple relaxation exercises in the morning.
Each day, recipes will be provided along with your meal plan. The meals are quick to make, usually requiring less than an hour in the kitchen, including preparation and cooking time.
For those who follow a vegan or vegetarian lifestyle, a separate ebook is included that will help ensure you get the protein you need.
A list at the end of the main manual gives you 20 ideas for quick, "fat burning" snacks
Supplements
Supplements Required: Yes
The Wake Up Lean 10 Day Flat Belly blueprint strongly encourages you to invest in two supplements.
These two supplements are:
1. An antioxidant powder called "Daily Energy" that you can mix into your protein smoothies.
2. Whey protein powder from 100% grass-fed beef.

Daily Energy Powder is a highly nutritious powdered food supplement that contains over 70 natural, organic ingredients. It contains the three weight loss super foods Meredith recommends. These healthy foods can accelerate your weight loss, reduce your cravings, and improve your overall health and wellbeing.

The protein powder can be mixed into your smoothies along with the daily energy powder. The powder is a great source of quick protein that will give you energy and help repair your muscles and other tissues after your workout. It will also help combat your cravings and boost your metabolism, giving you faster weight loss results.

Although neither of these two products are required, they come highly recommended. They are both very nourishing which will help your body become healthier, stronger, and leaner.
Supplement Brand
Supplements Brands Recommended: Yes
The Wake Up Lean 10-Day Flat Belly blueprint recommends the "Spring of Life" brand for both the whey protein powder and the daily energy powder.
Links to the "Spring of Life" website and the recommended products are available within the Wake Up Lean ebooks. For easy access you can view and purchase the protein and daily energy powders online.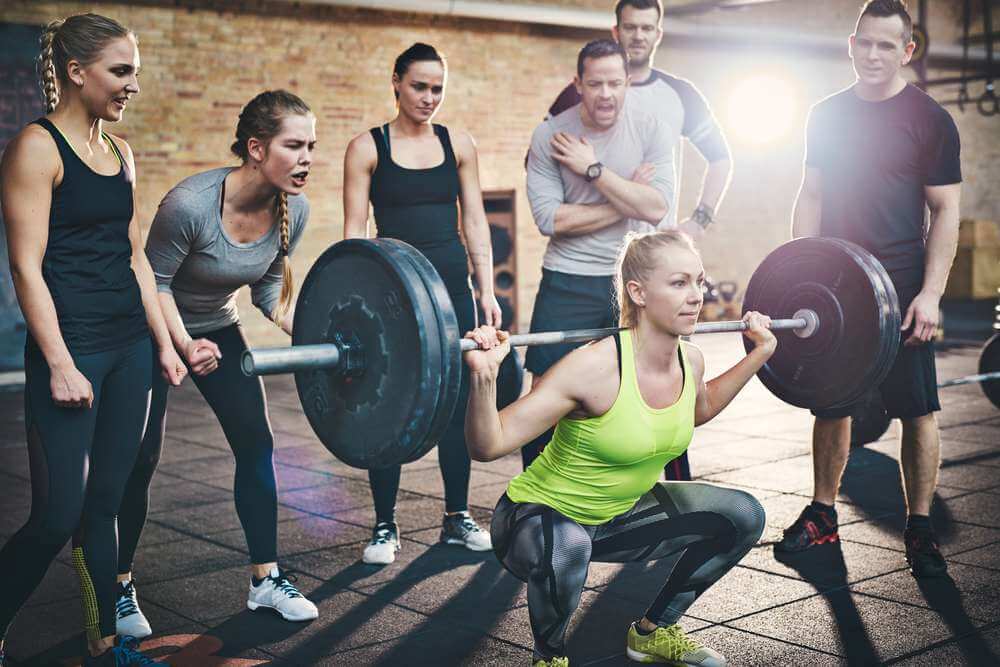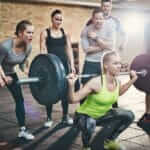 Workout Program Support
If you decide to purchase the Wake Up Lean 10 Day Flat Belly blueprint, the email address given to you inside the Wake Up Lean membership download area is the best way to receive additional help. You will be able to email the creator, Meredith Shirk, directly and ask her your questions and receive advice with whatever you need related to the Wake Up Lean program.
There is no active Facebook page for Wake Up Lean. If you wish to connect with Meredith on Facebook, check out her business page called "Svelte Training." You can also find her on Instagram by searching for "Svelte training."
Svelte Training has over 660 Facebook followers. Meredith is fairly active on the page, posting pictures and updates a couple times each week.
You have the option of signing up for more individualized coaching with Meredith. This is an additional cost, but with it you'll get access to a closed Facebook group along with her other private coaching clients.
User Testimonials
The Wake Up Lean 10-Day Flat Belly blueprint ebook comes with three personal testimonials from three different women.
After 10 days of the Wake Up Lean program, Sasha dropped 14 pounds. Best of all, she eliminated her carpal tunnel syndrome and has never felt better. Sasha claims the plan was easy to follow and she always felt satisfied. Having been a "career dieter" since she was a teenager and coming into the program at over 200 pounds, Sasha had a huge transformation in only ten days!
Next, 40 year old mom Allison had suffered from many undiagnosed health issues for over four years. During those four years, Allison visited several doctors who weren't able to help her, saying that all her blood work came back as "normal."
Allison's goal for the Wake Up Lean program was to eliminate her inflammation. She was able to do that and lose a few pounds along the way. Allison says that the program was easy to follow and her family enjoyed the meals as well.
The last testimonial comes from Tiffany, a retired mother of two children with a list of injuries that included problems associated with having a cesarean section in 2005. Tiff was facing her fifth surgery when she came across the Wake Up Lean program and Meredith Shirk. With the help of the Wake Up Lean program, she lost 10 pounds, reduced her bloated belly and eliminated her pain.
]
Other User Testimonials
The general social media perception of the Wake Up Lean 10-Day Flat Belly program is very favorable. Meredith Shirks is a respected name in the California fitness industry. Part of her popularity is due to her career as a top ranked water polo player at the California Lutheran University, helping to lead the team to three championships during all three of her seasons playing.
Aside from her Bachelors of Science degree and her personal training and nutrition credentials, she also sports a fit, lean body, a walking billboard of her knowledge.
Meredith has always lived an active lifestyle. She began surfing at a young age. After college, she opened her health and fitness business, Svelte Training, in 2010.
While some of the online reviews of this program scoff at the short bodyweight workouts, they do admit that this program is ideal for those who have struggled to lose weight, folks who are over 40 years old, and people who suffer from autoimmune health conditions.
Meredith references several medical studies in the 85 page Wake Up Lean 10-Day Flat Belly blueprint manual. She quotes doctors from Harvard Medical School, Johns Hopkins School, and Professors from both Danforth and Washington University.
Her research is well done and her passion to help people overcome their health and weight struggles is evident throughout the entire Wake Up Lean package.
Workout Phases Overview
The Wake Up Lean workout videos are infused with Meredith's seemingly endless energy. Each of the five workout videos are filmed outdoors with Meredith guiding you through each exercise, giving you tips on form and encouraging you to work hard and keep up with her. Upbeat music plays in the background.
Even though the exercises may seem difficult to some beginners, there is a list of modifications included in the workout download section. And knowing that each segment is only 5 minutes long makes it easier to commit to each training session, both physically and mentally.
Workout Program Phase 1
There are no actual phases outlined in the Wake Up Lean workout portion of the program. However, beginners are encouraged to work along with each module's 2-3 minute introductory tutorial video so they can start moving at a slower pace. Stick with following the intro videos for the first few days and gradually move onto the full 5-minute video modules as you get stronger.
Each of the modules targets a different group of muscles. The different modules include arms, legs, core, HIIT, and Meredith's own signature "Svelte flow."
When you start out, you'll be required to do at least one module each morning. Ideally, you will incorporate three or four different ones throughout the day. You can put all five modules together to make a full body workout if you wish. However, the goal is to spread out your exercise sessions throughout the day.
You'll be able to work at your own pace during each of the modules. So when you begin, you can do each exercise slowly and as you get stronger you can speed it up, ramping up the intensity to where you're working at a challenging but manageable level.
These short 5-minute segments of bodyweight exercises are great for beginners of all ages. They are basic bodyweight exercises with a few unique moves thrown in that make it interesting so the five minute sessions fly by quickly.
Workout Program Phase 2 & Beyond
There is no phase 2 in the Wake Up Lean 10 Day Flat Belly blueprint. Since the program is only 10 days, you will stick with the 5 different modules provided throughout the 10 day program.
After you complete the 10 day program, you will be given several options that are outlined in the 85 page Wake Up Lean blueprint ebook. If you like Meredith's coaching style, you can check her out on Facebook and at her website to see what other programs she offers that might work for you.
Phases
Money Back Guarantee
Money back guarantee available: Yes
The Wake Up Lean 10 Day Flat Belly blueprint comes backed by a 60-day, 100% money back guarantee. Since ClickBank, the well known provider of digital products, is the sales platform from which you can purchase the Wake Up Lean program you are automatically covered by their 60 day guarantee.
Along with the 60 day promise, Meredith also offers the Wake Up Lean unconditional triple guarantee. Meredith makes these three promises:
anyone can do this program and get amazing results.

you will get results fast.

you will have fun and you'll stay motivated throughout the entire 10 day program.
If, for any reason, you are unsatisfied with the Wake Up Lean program, request your money back within the 60 days of purchase to receive a full refund.
Investing in Diet and Supplements
The diet costs in the Wake Lean Flat Belly program are not significant. You will not need to purchase a large amount of food for the 10 day program.
If you are buying organic fruit and vegetables for the first time, the additional costs will be balanced out by buying less protein.
The two supplements do require more of a financial investment but they will last for more than the 10 days of the program. The health benefits you are promised by the program are also backed by the supplement manufacturers. If you aren't 100% satisfied with the supplement for any reason, you are able to return your half empty or completely empty bottle for a full refund.
Monthly Subscription Program
Has Monthly Subscription Program: No
There is no monthly subscription cost with the Wake Up Lean program.
The Wake Up Lean 10 Day Flat Belly Blueprint comes at the extremely affordable cost of $15 USD. Yes, it is only a 10 day plan, but it's a 10 day plan that you can do more than once if you wish.
If you are someone who struggles with inflammation, if you've struggled to lose belly fat, or if you suffer from an autoimmune disease, the Wake Up Lean program is for you. Because it is backed by a 60-day, 100% money back guarantee, it is an easy decision to make.
The information you learn in the main Wake Up Lean ebook is information that you can use for the rest of your life. There are certain aspects of the diet that you can keep doing even after the 10 days are up, specifically the 13 second "trick."
The "5-minute Lean Body Bursts" workouts are another great lesson themselves. No other program we've heard of shows you that it's possible to break up your workouts into three 5 to 10-minute sessions a day.
Although we believe that detoxes in general are a scam, we can definitely see the value in adopting a healthy diet.
In fact, she elaborates on her choice of wording in the Wake Up Lean program. She prefers to use the term "tune-up" rather than detox. She knows that 99.9% of us have healthy, working livers and kidneys which filter out toxins and impurities all on their own.
What Meredith teaches you is a healthier way of eating that has helped hundreds of men and women, even those over 40 years old, lose unwanted belly fat, improve their health, and feel ten times better about themselves.
She's done the research and she knows that inflammation and dangerous belly fat have been linked to Alzheimer's, heart disease, metabolic diseases such as diabetes, and faster aging. So if you have any concerns about any of these conditions, you should strongly consider purchasing the Wake Up Lean 10 Day Flat Belly blueprint. 
If you follow the program, the overall health benefits will outweigh the flat belly you'll end up with.